WATCH FULL DOCUMENTARY : The Life and Death of Abdinasir Dirie (CANADA)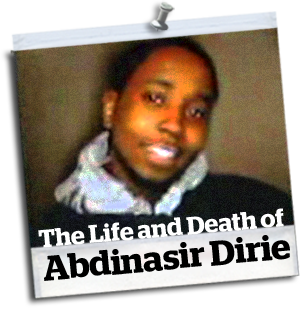 In the 1990s, Abdinasir Dirie's parents fled civil war in Somalia for the apparent peace and safety of Canada. Years later, G Baby, as his family called him, made his own way from the rough streets of Toronto's St. Jamestown neighbourhood to the oilfields of Alberta looking for riches and good fortune. There, he died and his murder remains unsolved, like so many other murders of young Somali-Canadians. The extra twist in this case: some members of his family are convinced they know who committed the crime.
Hear from the family of Abdinasir Dirie as the fifth estate explores the searing pain of their struggle and peels back the layers of a story even more complicated than anyone originally expected.
Comments
comments