Bartamaha__A Canadian navy commander claimed three years ago to have found evidence of "collusion" between Somali pirates and the transitional Somali government that's being backed by the West, according to a newly leaked U.S. State Department cable. The cable, released by WikiLeaks over the weekend, recounts what a Canadian frigate commander More...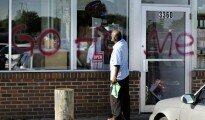 I am writing to address Somali bias in Minnesota. Many of us believe that the Somali people who moved here as refugees drain the U.S. economy. From my point of view, these refugees do not hurt the economy. Yes, More...

Xogyaha guud ee Urur Goboleedka IGAD Maxbuub Macalin ayaa ka hadlay kulankii shalay ay wada qaateen wafdigii uu hogaaminayay iyo Madaxda ugu sareysa Xukuumada Soomaaliya. Mudane Maxbuub Macalin ayaa shaaca ka qaaday More...