It's hard to imagine what could make the situation in Somalia, a desperately poor failed state that hasn't had a functioning government since 1991 and is in the midst of a deadly drought,even worse. But a Minnesota bank may have found something. Minneapolis-based Franklin Bank is widely believed to be the last bank in the state, and probably More...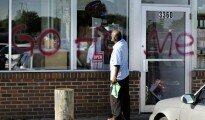 I am writing to address Somali bias in Minnesota. Many of us believe that the Somali people who moved here as refugees drain the U.S. economy. From my point of view, these refugees do not hurt the economy. Yes, More...

Xogyaha guud ee Urur Goboleedka IGAD Maxbuub Macalin ayaa ka hadlay kulankii shalay ay wada qaateen wafdigii uu hogaaminayay iyo Madaxda ugu sareysa Xukuumada Soomaaliya. Mudane Maxbuub Macalin ayaa shaaca ka qaaday More...