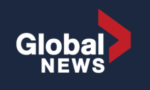 Question: Abdoul Abdi's sister Fatouma Alyaan asked 'Why are you deporting my brother?…My question to you is if it was your son, would you do anything to stop this?'
PM: As far as I know there hasn't been any final decisions made yet.. It's something we have to reflect on with compassion and with empathy and understanding on a case-by-case basis…We need to continue to support welcoming people from around the world but the way we continue to believe in our immigration system is to know that our immigration system is strong and rigorous and fairly applied. That there are rules and there is a framework and it goes through the evaluation process and political pressure or arbitrary decisions based on popularity or pressure..shouldn't be at the heart of our immigration system. We have a system that is based on rules and principles but that also is compassionate and reflects on individual cases…We will do what Canada always does and try to do the right thing based on both rules and compassion not just for your brother but for everyone who comes to this country.
N.S. man facing deportation to Somalia to be released, lawyer says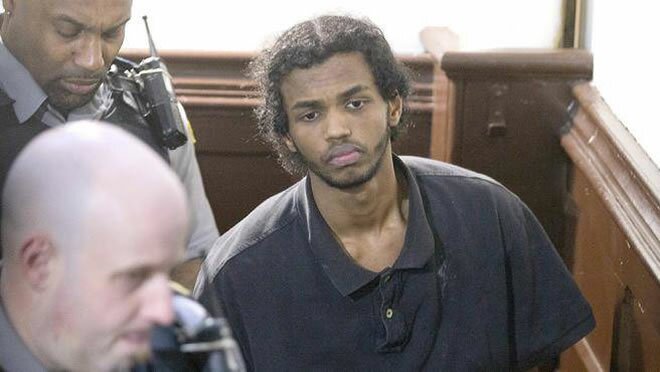 TIMES COLONIST — HALIFAX — The lawyer for a young man who has spent most of his life in Canada but is now facing deportation to Somalia says his client will soon be released from detention.
Benjamin Perryman says the Immigration and Refugee Board has ordered Abdoul Abdi to be released from custody.
Abdi was six years old when he arrived in Nova Scotia as a refugee from the war-torn, African country.
He went to live with his aunt, who didn't speak English, and was soon apprehended by the Nova Scotia government and put into foster care.
Between the ages of eight and 19, Abdi was moved 31 times, separated from his sister and was never granted citizenship.
His aunt's efforts to regain custody were rejected, and attempts to file a citizenship application for the children was blocked.
Abdi served five years in prison for multiple charges, including aggravated assault.
Perryman said Abdi was given grossly inadequate care by the province as a foster child. He has said deporting him to Somalia — a country to which he has no ties and where he would be unable to care for his Canadian-born daughter — would be unfair.
Abdi's case has become a rallying point for advocates who say it was wrong for the province to fail to apply for citizenship on his behalf.
Stephen McNeil, Nova Scotia's premier, said last week that he has ordered the province's Community Services Department to complete a review of any cases that would require supports similar to those needed by Abdi.
The Canada Border Services Agency detained Abdi when he was released from prison earlier this month.
Although a date is not finalized, Abdi, 24, will soon be released to a halfway house in the greater Toronto area.
"He will likely be transferred to a halfway house tomorrow. Canada continues to pursue his deportation," Perryman said in a tweet Monday.
(Global News, The Canadian Press)
Canada failed Abdoul Abdi but it's not too late to do the right thing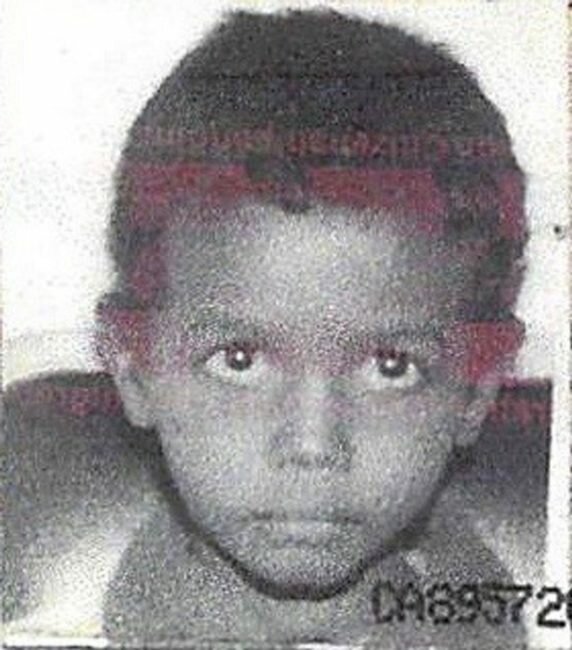 The Somali refugees life is a tragic story that highlights the gaps in Canadian institutions and systems that disproportionately and negatively impact Black Canadians.

"If it was your son, would you do anything to stop this?"
This was the question posed directly to Prime Minister Justin Trudeau by Fatouma, the sister of Abdoul Abdi, at a town hall event in Halifax this week.
Abdi's is a tragic story that highlights the gaps in Canadian institutions and systems that disproportionately and negatively impact Black Canadians.
Abdi came to Canada as a child refugee from Somalia in 2000 with his sister and aunts. His mother died in a refugee camp while awaiting the three-year process that eventually landed his family here.
Under uncertain circumstances, of which his family continues to seek clarification due to language barriers at the time, the Nova Scotia Department of Community Services removed a 7-year-old Abdi and his sister from the care of their aunt. Over the next decade the siblings were separated and Abdi was shuffled between 31 homes.
Abdi's aunt never stopped fighting for guardianship, and while she obtained her own citizenship she was denied the opportunity to apply for citizenship on behalf of her niece and nephew. While under child protection, Abdi was provided insufficient support to navigate the process of becoming a Canadian citizen on his own.
He was failed by the very system that was meant to protect him.
For child welfare advocates, Abdi's story and path from care to the criminal justice system is a familiar one. For the crimes he committed in his youth, which included aggravated assault, time has justly been served. At the moment of his release, as he prepared to reunite with his family and reintegrate into society, Abdi was detained once more.
Without his citizenship in place, Abdi was left vulnerable to the immigration process that could possibly lead to deportation.
Standing shoulder-to-shoulder to speak truth to power, advocates across Canada have spoken out with a resounding roar on Abdi's behalf, garnering attention and seeking immediate remedy for his case.
In response to Fatouma's question, Trudeau emphasized compassion and empathy while outlining the ways in which he recognized Canadian systems failed Abdi.
"It opened our eyes to something that many of us knew was ongoing in many communities but we continue to need to address," he said.
While his response was well informed, I would have liked to hear the prime minister name systemic anti-Black racism as a key factor to be addressed.
We need to directly acknowledge the cracks in our government systems through which Black Canadians are falling through at disproportionately high rates so that we can proactively tackle them.
South of our border, the president of the United States has continued his divisive political agenda anchored in anti-Black racism. After hearing of his comments this week I wonder how his defenders continue to uphold him as a leader.
Characterizing Haiti, El Salvador, and African nations as "s—hole countries," in an immigration meeting Trump reportedly asked, "Why do we need more Haitians? Take them out."
As thousands of Haitian families look to Canada in the wake of the Trump administration's decision to rescind deportation protections from nearly 60,000 Haitian refugees following the devastation of the 2010 earthquake, I hope Canada will show the compassion and empathy our prime minister talked about in his town hall this week and take them in.
Canada should be aiming for nothing less than global leadership in the steps we take to address anti-Black racism. To do this successfully we will need active engagement from Canadian political leaders.
They should be proactively partnering with Black communities to identify priorities, set goals, communicate them publicly, and track progress toward success.
It's difficult to engage in dialogue about policy while Abdi and his family live in crisis, facing this terrifying uncertainty. I hope this nightmare is over for them very soon.
But how is it fair that his story be used to advance public policy before his own livelihood is restored?
It is time for him to be reunited with his family so they may begin the long journey of healing from these painful experiences. That is what's fair.
And I hope once that happens we can dive deeply into rectifying the systems that failed him, and map our way forward.
Tiffany Gooch is a political strategist at public affairs firms Enterprise and Ensight, secretary of the Ontario Liberal Party Executive Council, and an advocate for increased cultural and gender diversity in Canadian politics.
Memorable story: Respect, truth key in reporting young boy's drowning death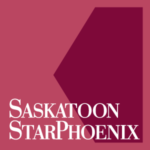 As 2017 came to a close, StarPhoenix staff reflected on the stories that struck a personal chord with them this year. For Morgan Modjeski, it was getting at the truth in the chaotic hours after the tragic death of a child.
The goal of the Saskatoon StarPhoenix was to get it right.
That was what I told Hussein Elmmi a day after his five-year-old son, Ahmedsadiq Elmmi, drowned in a pond near Dundonald School. When I sat down with Hussein, the boy's funeral had been held just a few hours earlier at the Islamic Association of Saskatchewan Mosque on Copland Crescent.
Like any father in his situation would be, Hussein was crushed. Listening to the tape of our interview three months later, I heard his quiet voice again, speaking about his family's unfathomable loss.
Support was pouring in for them. People all over Saskatoon were heartbroken over the accident, but no one more than Hussein and his loved ones. In our interview, he said there was no adjective to describe how the death affected his family.
Their lives would never be the same, and his frustration and anger were magnified by the misinformation circulating about his boy. The hours after a tragedy are chaotic. Some reports said Ahmedsadiq was a newcomer to Canada, but as The StarPhoenix gathered more information, it became clear that was not the case.
Hussein had questions about where the information was coming from. He felt people were stereotyping his son. While the family was new to Saskatoon, his wife had been living in Prince Albert since 2000 and Ahmedsadiq was a Canadian citizen, born in Prince Albert's Victoria Hospital.
Gathering information about a person who has died is always a challenge, and never enjoyable. It's even more difficult when the person is a child.
Various people told reporters the boy's family was a member of three different communities in Saskatoon: the Filipino community, the Pakistani community and the Somali community.
We started to reach out to community associations on Facebook in an attempt to get more information. That's when a representative from the Pakistani community told me the child was a member of the Somali community and his funeral was taking place as we messaged back and forth.
After speaking with my editors, we decided I should stop by the funeral to seek more information from people who knew the family directly, or to see if it was possible to speak with the boy's parents.
It was a delicate situation, to say the least. In looking for answers, we had to be respectful.
By the time I arrived, the funeral had ended and the small casket carrying Ahmedsadiq's body was being loaded into the back of a hearse. There was no opportunity to speak with anyone extensively, as family had already moved on to the burial site. However, a trusted contact agreed to try to get a message to the family that the paper was hoping to speak with them.
An hour or so later, the contact called and after some brief conversations, we were told the boy's father was willing to speak with me directly. We were going to hear more about the boy from the man who raised him.
Meanwhile, people across the city were also looking for answers. Information about the death — accurate or not — was spreading. More than 480 students attend the school, and few people knew the identity of the child who had drowned. Was it a relative, the child of a friend or an acquaintance?
When such questions are swirling around, journalists are under pressure to find the truth. Without help from the people directly involved, carrying out that task borders on impossible.
Frustrated by the misinformation spreading on the social media rumour mill, Hussein and his family wanted people to know the facts about Ahmedsadiq. At a time of unimaginable stress, they chose to trust The StarPhoenix, and nothing mattered more to us than living up to that responsibility.
Ahmedsadiq's death is still under investigation by the Saskatoon Public School Division and Saskatchewan's Advocate for Children and Youth.
TRENDING
Maine's 1st Somali police officer busted at Mass. concert

Somali fisherwoman breaks boundaries in Mogadishu

BREAKING: Somali general shot dead in capital Mogadishu

More airstrikes, less aid not enough to secure Somalia

Egypt, Ethiopia FMs meet over dam-building dispute

Somali teenager sets her hopes high for the future

The most valuable military real estate in the world

A major geopolitical crisis is set to erupt over who controls the world's longest river