Minneapolis: Somali children's center is likely to replace 400 Bar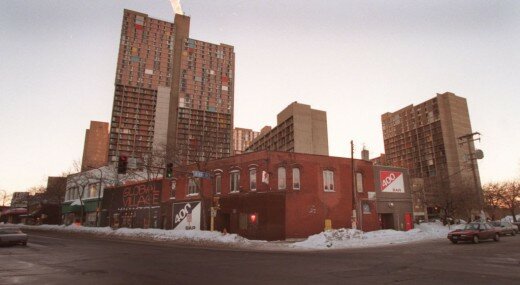 After the 400 Bar went dark a month ago, some light has finally been shed on the future of the Minneapolis West Bank live-music mainstay. The club's historic two-story building has been sold and will likely be converted into a community center for Somali-American children, according to Abdighani M. Ali, the building's new owner.
Joe O'Brien, a new business partner with the family that has operated the bar since the mid-1990s, said the 400 likely will live on in a new location.
A message on the club's website — which has been devoid of show listings or any updates since November — was the first confirmation that the building at 400 Cedar Av. S. would be changing hands.
"After 17 years of presenting shows, we've closed the old building on the West Bank," said the message. "Thanks to all the great music fans and artists who've worked so hard to make the 400 what it is. An online auction featuring some of the club's memorabilia starts this weekend at www.400bar.com. See you in 2013."
__
Star Tribune
Comments
comments