Somali-Canadian Community Discusses Causes Behind Rise in Youth Gang Activity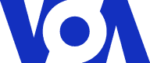 The Somali community that settled in Canada says poverty and a lack of access to jobs and academic opportunities are some of the factors behind deadly gang violence that has taken a toll on its youth.
More than two dozen young Somali men have died in Alberta because of such violence in the past decade, with gang activity spreading to Toronto as well, officials say.
The Somali-Canadian population discussed the issue of gang-related deaths recently at a town hall forum hosted in Toronto by VOA's Somali Service. In attendance at the town hall were an Islamic preacher, a woman who lost a son to violence, and two people representing youth and parents in the community. More than 200 people attended, including parents, relatives and friends of the victims of gang violence.
In 1991, a large number of Somalis fleeing war in their east African country settled in a group of residential towers in northwest Toronto.
Cultural challenges
The community has struggled to integrate into Canadian life, but several speakers said the largest impediments are cultural challenges, as well as poverty and a lack of opportunities for Somali youth, panel members said.
Habiba Aden, a cofounder of a Somali group called Positive Change, lost her 26-year-old son Warsame Ali in a double homicide in September 2012 in Toronto. She said she believes cultural challenges and a loss of identity are major issues driving young Somalis toward gang activity.
"Our sons lack paternal role model, and they do not speak their mother language, which forces them struggle with identity crisis," Aden said.
In Canada, "mothers take the leading role of the family while still struggling with raising more than half a dozen kids. They do not get the same help and cultural co-parenting they would get back home from other family members," Aden said.
She said she believes those challenges lead families to be less physically affectionate with one another, and eventually drive their sons to outside influences.
Sidiq Ali Hashi, the youth representative on the panel said Somali youth are affected by the socioeconomic status of the community coupled with the influence of the poor neighborhoods they live in.
"I think the reason is the environment where the Somali child is being raised. He grows up in the worst poverty-ridden neighborhoods of Toronto," Hashi said. He said the neighborhoods where Somali youth live lack investments and good schools.
Because of these challenges, some students drop out of school and fall in with drug dealers and gangs, Hashi said.
Canada, parents blamed
Panelist Sheikh Saeed Rageah, a religious scholar and Imam, said the education system in Canada has failed Somali youth, calling the schools "systematic racism."
"The education system in this country was designed to segregate us. When the Somali-Muslim child joins the school, he or she is labeled as a child with attention deficit hyperactivity disorder (ADHD or ADD), which deprives them their rights for a fair teaching and homework support," Rageah said.
However, Saeed Mohamed Mohamud, a parent representative on the panel, said blame belonged not with Canada's education system but with parents.
"Whatever it is, I think the system in this country was not designed for Somalis. It has been the same since we came here. But I would put the primary blame on a bad parenting of many members within the community," Mohamud said. "I am a parent. I always see young boys who went to school in the morning, and when they come out hanging out the streets of Toronto with their backpacks. Where are the parents of these boys?"
Some family members had questions for Toronto police, saying many of the homicide cases of slain Somalis remain unsolved.
Toronto police officials said about 40 percent of gang shootings in the city occur in the Toronto neighborhood where Somalis reside.
"We have issues with regards to gang members, drug trade, poverty, lack of opportunity, lack of recreational facilities, inadequate … housing. We have issues with families themselves and the culture that is brought into the community," Toronto police Superintendent Mario Di Tommaso told VOA.
Di Tommaso said the gangs in Toronto, including those within the Somali community, are based on race, gender and ethnicity.
Community involvement
He said the Toronto police have spent resources to investigate the gang-related shootings and homicides, but he said some blame lies within the community and its lack of reporting such activity.
"We will have many situations where the community at large, not necessarily the Somali community, will make observations, will witnesses something, and they are reluctant to call the police," Di Tommaso said. "When that happens, you have a proliferation of crimes within that community, which breeds fear.
"We need more witnesses from the community so that we can advance to our investigations," he added.
At least one parent, Mohamud agreed to a point. He said the community was not happy with how the police and law enforcement agencies handled cases involving the Somali youth, saying, "We have a right that government investigates and tells us who killed our kids, but we also need to collaborate with the law enforcement agencies as well."
Abdirahman Yabarow, chief of VOA's Somali Service, said the forum was designed to give the Somali-Canadian community a chance to explore, brainstorm and find solutions behind the violence that is affecting their youth.
At the conclusion of the two-hour discussion, panelists proposed an organization aimed at gathering and making available resources for the community. They also urged those in the audience to unite against the influences that are pushing the Somali youth to drug- and gang-related crimes.
Kenyan-Somali, black, Muslim and Canadian: new doc explores Canada's hyphenated identities
Short documentary 'Hyphen-Nation' by 22-year-old Torontonian puts five black women in conversation
A new documentary by a 22-year-old Toronto filmmaker is analyzing what is means to be an immigrant in Canada.
Directed and produced by Samah Ali, Hyphen-Nation features a 14-minute conversation between five women of colour that is inspired by her own cultural experience.
The women discuss how their cultural heritage influences their identities as Canadians and immigrants.
"The whole conversation is what's your hyphen?" explained Ali, calling her debut film a "nuanced" discussion about what black Canadian identities look like.
"And that's what opens it up to so many people to identify with because whether it's themselves or their family members who have an immigration story, everybody typically has a hyphen."
The women are asked if they identify with being black Canadians.
Ali explains this is both liberating and tragic. She identifies as a Kenyan-Somali woman, along with a Muslim woman and a black woman.
"I don't know if I identify strongly as a Canadian, but definitely when I leave Canada I identify as a Canadian," she said despite being born and raised in Toronto.
"The other parts of my identity, the ones that are more visible, the ones that I practice everyday are definitely the ones that are on the forefront of my mind. Compared to my Canadianness, it's something that I'm not really aware of until I have my passport and I'm travelling to other countries."
Sojin Chun, programmer for Regent Park Film Festival, says the short documentary captures the theme of the festival.
"We really want to show different narratives that you wouldn't normally see through other means, through the mainstream media," she said.
The three day event is free and showcases the work of women of colour which reflects Toronto's east end neighbourhood.
"We really make sure we represent all the cultures that are present in Regent Park," said Chun.
Ali explains this is why she wanted Hyphen-Nation to premiere at the film festival.
"I want this film to foster a greater community, not only in Canada, but also worldwide."
Canadian Somali Mothers Association wins CPO Community Safety Award
Canada to boost immigration to 1 million over three years

OTTAWA – Canada will boost immigration to 1 million over the next three years with a plan that "will guarantee" the country's future prosperity, its immigration minister announced Wednesday.
The number of immigrants will be increased to at least 310,000 next year, and continue growing to 330,000 in 2019 and 340,000 in 2020, said Immigration Minister Ahmed Hussen, who assumed office in January and is himself an immigrant.
"This plan will result in the most ambitious immigration levels in history and will guarantee Canada's prosperity now and into the future," he told a press conference.
The arrivals — in economic and family categories, as well as refugees — would push up the population of Canada by about 0.9 percent each year, an increase from 0.8 percent in recent years.
Critics, however, said as many as 450,000 newcomers are needed annually to support businesses and labor needs as the population ages and birth rates fall.
According to the last census, the proportion of the Canadian population born abroad had risen to a near historical high of 21.9 percent in 2016, for a total of 7,540,830.
For the first time, Africa ranked second ahead of Europe as a source of recent immigrants, from 2011 to 2016, Statistics Canada said.
Asia, including the Middle East, remained the leading source.
The top source countries in these two regions were Nigeria, Algeria, Egypt, Morocco and Cameroon; and the Philippines, India, China, Iran, Pakistan, Syria and South Korea, respectively.
TRENDING
Arts & Culture

22 hours ago

Kenyan-Somali, black, Muslim and Canadian: new doc explores Canada's hyphenated identities

British MP praises Somaliland Elections at the House of Commons

Briefing Room

21 hours ago

Somalia's Humanitarian & Disaster Management Minister resigned citing "Confusion and Disorder"

Wararka [Soomaali]

23 hours ago

Talo & Tusaale: Shacabka & Xukuumadda – ABUUKAR ARMAAN

Somalia begins child rights bill drafting process

Somalia, Sudan pull out of CECAFA Cup in Kenya

Scared liar Alex Jones: U.S. has 'colonized Minnesota with Somalis' [VIDEO]