Two killed in Garissa grenade attack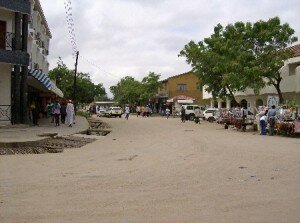 At least two people were killed and seven wounded in a grenade attack at Dagahale area in Garissa on Friday evening.
The incident happened at 7 pm.
Police say the blast happened when a speeding saloon car stopped at a tent where the locals use it as a place for chewing miraa, stopped and hurled a grenade at them and sped off.
North Eastern Provincial Police Officer Phillip Tuimur says two people died on the spot while among the seven who were rushed to the hospital, two people were critically injured. He added that no arrest had been made.
He said that the police were on alert in the area to look for attackers who sped in a saloon car.
The incident is the latest to happen after the incident in Hagader North Eastern Kenya.
Kenya has suffered a string of grenade and gun attacks since its troops crossed into Somalia in pursuit of Al-Shabaab militants.
This adds to several incident s that have been reported since October 2010 when Kenyan troops crossed to Somalia to hunt Al Shabaab militants.
It was recently reported by Garissa County Commissioner Maalim Mohammed that Al Shabaab was offering a bounty reward of up to Sh890,000 ($8,000) for any Kenyan security officer killed.
Mr Mohammed said the Government got the information after intercepting the Al Shabaab militants' communication.
He stated that Al Shabaab was said to be using very high frequency radio communications to plan attacks in Kenya.
Police say the suspects behind the attack are remnants of the Al Shabaab militants.
Source:- Standard NewsPaper
Comments
comments