Utah Muslim leader blocked from flying returns to US home
A Utah Muslim leader who finally returned home after being barred from flying to the U.S. last week will push forward with a lawsuit that brought attention to his case to ensure he is afforded free reign of travel in the future, his lead attorney said Monday.
Imam Yussuf Abdi, a U.S. citizen, and his attorneys believe his name is on a government no-fly list where he doesn't belong, lawyer Jim McConkie said.
In a lawsuit filed Friday, they argued he has no criminal record or reason to be on the no-fly list and demanded he be allowed to fly home. That happened Sunday after McConkie and his team of lawyers received help from federal prosecutors in Utah who intervened on his behalf, McConkie said.
Abdi was greeted by about 100 cheering supporters when he arrived. Abdi had gone to Kenya to bring back his wife and five children, who had been waiting on their visas to be approved. He is the imam of Salt Lake City's Madina Masjid Islamic Center.
Abdi is a well-known member of the Utah inter-faith community, McConkie said. He needs travel clearance soon because he is scheduled to lead a religious pilgrimage to Saudi Arabia in August, McConkie said.
Spokeswomen for the FBI and U.S. Customs and Border Protection agencies declined to comment on the case, saying the agencies do not comment on pending legal matters.
Melodie Rydalch, a spokeswoman for the U.S. Attorney's Office in Utah, said her office coordinated with other federal agencies including the Department of Homeland Security to help Abdi return to Utah. She declined to provide more details because of the pending legal case.
McConkie said he was in touch with contacts at the U.S. Attorney's Office all weekend, asking for help each time Abdi had more trouble. "Whatever they were doing, we are grateful," McConkie said.
The no-fly list decides who is barred from flying at U.S. airports. It contains thousands of names and has been one of the government's most well-known counterterrorism tools since 9/11. It also has been one of the most criticized, with opponents saying some innocent travelers have been mistaken for terrorism suspects.
Abdi, who has lived in Utah for six years, said at the airport that he was happy to be home and trying to focus on those who helped him get back rather than being frustrated by those who tried to keep him from coming.
The lawsuit alleges that Abdi was added to a watch list in 2014 that let him fly but required extra security measures. His formally asked Homeland Security to take him off the list last year, but nothing changed.
Abdi's travel woes come during the same year that President Donald Trump tried to enact a travel ban restricting travel from Muslim-majority countries. Two versions of the travel ban have been put on hold by federal courts.
As a candidate, Trump pledged to block Muslims from traveling to the United States until American authorities could get a better handle on vetting visitors and immigrants. Those campaign remarks have been used as evidence of his intention by opponents of the order.
"This is just amazing to me that this could happen to a citizen," McConkie said. "He (Abdi) has a constitutional right to travel."
Heritage Moments: From a cubicle on Swan Street to the presidency of Somalia
Three world leaders have called Western New York their home. The first two, the American presidents Millard Fillmore and Grover Cleveland, are well known to people living in the region. The third is less celebrated here.
But the story of Mohamed Abdullahi Mohamed — the Buffalonian better known as Farmaajo, elected president of Somalia in February 2017 — is every bit as incredible, and momentous, as that of practically any leader anywhere.
His ascent to the presidency touched off ecstatic celebrations, both in war-torn Somalia and in the Somali diaspora around the world. The first year of his presidency has been dangerous and difficult, as was always expected in a country riven by violence for so long – "There is a daunting task ahead of me, and I know that," he said upon accepting the position – but his reputation for honesty and good governance has so far remained intact.
Farmaajo, the son of a civil servant, was born in Somalia in 1962. He earned his nickname for his childhood love of cheese (formaggio in Italian, the language of the country that colonized Somalia in the early 20th century). From 1985 to '89, he worked at the Somali embassy in Washington, but like so many of his generation, he was forced into exile by the collapse of the central government at home and the rise of warlords and disintegration of civil society that followed.
In 1989, he moved to Buffalo and enrolled at UB. His long stay in Western New York had begun.
Farmaajo graduated with a degree in history in 1993 and over the next 16 years worked at the Buffalo Municipal Housing Authority, the Erie County Division of Equal Employment Opportunity and the New York State Department of Transportation — a hat trick of civil service jobs with the city, county and state. Throughout this period Farmaajo was known to his American friends and colleagues as, simply, Mohamed A. Mohamed, a smart, nice, soft-spoken guy who lived with his wife, two sons and two daughters in their homes, first on the West Side, then in Amherst and finally, on Grand Island.
But in Buffalo's growing Somali community he was recognized as a man of prominence who might play a role in the future of his war-ravaged homeland in the Horn of Africa. He conferred with other notable Somalis living in Western New York, like Abdiweli Mohamed Ali Gaas, an economics professor at Niagara University, and Gaas's wife, Hodan Isse, a UB economics professor. He taught his job specialty, conflict resolution, at Erie Community College. And he earned a Master's degree in American Studies at UB. His thesis: "U.S. Strategic Interest in Somalia: From the Cold War Era to the War on Terror."
Suddenly, in October 2010, Farmaajo was appointed Somalia's new prime minister, the second most powerful post in the government. It seemed like a bolt from the blue to his Buffalo friends, but the Somali community was not surprised at all; they knew he had met with the Somali president at the United Nations in New York.
Still, Farmaajo's task seemed impossible — the Somali government controlled only parts of the capital, Mogadishu, and little else in the chaotic country.
"Every morning when I was brushing my teeth I heard bullets hitting the metal over my window," he told The New York Times. "It was like, pop pop pop pop. The first day I was shocked. But after that I knew the bullets would not get through, so I continued brushing."
Farmaajo quickly earned a reputation for honesty and transparency in government, winning international praise for creating stability in notoriously unstable Somalia. But infighting among factions of the government forced him to resign in June 2011. Protests broke out across Somalia and among Somalis living abroad, from Nairobi to London to Toronto. (He was succeeded as prime minister by his deputy, Gaas, the Niagara University professor, who lasted only four months in the job.)
So it was back to Buffalo for Farmaajo, back to his job at DOT, and back to his old cubicle, with its window facing Swan Street.
"It's a different feeling when you're heading a whole nation and you come back to your normal life," he told The Buffalo News. "It's a little awkward, to tell you the truth."
And yet, five and a half years later Farmaajo was back in Somalia, this time to run for president.
The election was held in a secure zone at Mogadishu airport. The voters were the members of the Somali parliament; the majority of them, like Farmaajo, had lived in North America or Europe for many years and were familiar with the protocols of good government. The voting was monitored by international observers. Security was provided by troops of the African Union.
Farmaajo won on the second ballot, on Feb. 8, 2017. Eight days later he was sworn in. As president, he would put to use some of the skills he developed in Buffalo.
"Violence comes from conflicts, and I've learned how to resolve conflicts," he once said in his old office, gazing out over Swan Street. "That's exactly what I do here."
Lewiston makes strides towards embracing its immigrant population
PRESS HERALD — LEWISTON — "We may have all come on different ships, but we're in the same boat now."
These words of Martin Luther King Jr., spoken half a century ago, are relevant today as Lewiston continues to grow more diverse.
Citizens here have made strides in creating an atmosphere of races co-existing, said Phil Nadeau, a retired deputy city administrator who for years was the city's leader on immigrant relations.
Somali residents agree that race relations have improved, but they say more work needs to be done. Black individuals still face hatred on a daily basis, said Jama Mohamed. "But this does not mean we should accuse one group," he said.
"Private citizens and immigrants alike have made strides to integrate and coexist in this beautiful community," said ZamZam Mohamud. However, she added, there's still some prejudice, still some hardship.
Key to overcoming such barriers, she said, is "people assisting others with a hand, or even advice."
Growing numbers
These Lewiston residents are part of a surge of African immigration that began in 2001. In 2000, Lewiston's black population numbered a couple of hundred. Today, it is between 6,000 and 7,000, among a total of 36,000 residents, the majority of which are Somali families, Nadeau said.
Over time, many more immigrants have come to Lewiston from other African nations. In one of the nation's whitest states, Lewiston has become a global community.
The number of English language learner students in Lewiston schools has skyrocketed, from a handful in 2001 to 28.4 percent of the student population in 2017. At the high school, the student population represents 38 nations, said Aspirations Coordinator Doug Dumont. He said the diverse student population "is a tremendous asset to Lewiston High School."
Twenty years ago, there was little diversity in the city, Nadeau said. "Anyone who lived here knows that. Everybody knows the story of how things changed," with the first wave of Somali immigrants arriving in 2001 escaping their war-torn country and refugee camps in Kenya.
Unlike other immigrant resettlements, "they chose us," and came to Lewiston to escape the noise, crime and higher costs associated with larger cities.
But it was a rough start.
'Part of a global discussion'
Soon after Somali immigrants began arriving in February 2001, the attacks of 9/11 occurred. The movie "Black Hawk Down" was playing. People feared Muslims. The community, Nadeau said, "didn't understand who our new residents were. It was a very different time."
Racial slurs were hurled at local Muslims, a pig's head was tossed into a mosque, white supremacists visited Lewiston. And all of this generated national and international news coverage.
Due to the work of many – black and white, immigrants and locals, public and private organizations – race relations have improved and changed Lewiston's story, according to Nadeau.
By 2010, Steve Wessler of the former Center for Preventing Hate said Lewiston-Auburn's efforts to snuff out prejudice had made it a leader in the nation. Lessons learned here were being shared with other communities.
"The eyes of the world were on us, and that was not by design," Nadeau said. "It continues to this day. We still have global interest in what goes on here. It's extraordinary."
Nadeau said media outlets from across the country and planet, including Germany, Canada, the Netherlands and China, have come to Lewiston to learn how the city has improved race relations.
"I continue to be blown away by conversations I have with people from around the country who know the story about Lewiston," Nadeau said. "We are now part of a global discussion."
Some of the stories include:
• Lewiston High School's soccer team, which has won the state title twice with a roster that includes many Somali immigrants.
• A growing number of immigrant students are graduating from high school and college.
• Lewiston's Fatuma Hussein, founder of Immigrant Resource Center, was given an honorary degree from Bowdoin College in 2017. Her organization started as the United Somali Women of Maine. What began as just volunteers has grown to a full-time staff.
• The Maine Immigration and Refugee Services, which began as the Somali Bantu Association of Maine. Led by Rilwan Osman, it started with volunteers who worked out of a van to improve the behavior and education of youth through soccer and tutoring. Today, it has also grown to a full-time staff.
• ZamZam Mohamud, who moved to Lewiston in 2001, is considered one of the area's most beloved residents. A translator and health care worker, she was the first Somali to hold public office, having been elected to the Lewiston School Committee in 2014. She was featured in a 2015 cover story in Down East magazine that described her as one who united people.
• Tree Street Youth Center, a private, nonprofit, drop-in education-and-enrichment center founded by two Bates College graduates, expanded both its building and programs in 2017. It operates through community support and, largely, grants and donations.
Coming together
Lewiston Community Resource Police Officer Joe Philippon said he has noticed more people making efforts to know their neighbors during academies involving residents and police.
Last year, the Lewiston Police Department hosted two academies.
"Both had a very diverse group of participants," Philippon said, adding that it was refreshing to watch people introduce themselves, ask questions of each other, learn about other cultures and experience ethnic foods.
The final session features potluck suppers. The next academy is scheduled for Feb. 13.
Bonnie Washuk can be contacted at:
Canada failed Abdoul Abdi but it's not too late to do the right thing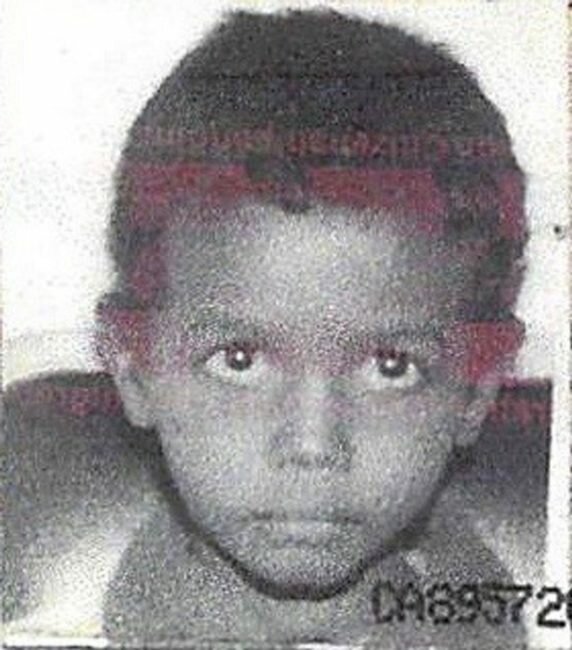 The Somali refugees life is a tragic story that highlights the gaps in Canadian institutions and systems that disproportionately and negatively impact Black Canadians.

"If it was your son, would you do anything to stop this?"
This was the question posed directly to Prime Minister Justin Trudeau by Fatouma, the sister of Abdoul Abdi, at a town hall event in Halifax this week.
Abdi's is a tragic story that highlights the gaps in Canadian institutions and systems that disproportionately and negatively impact Black Canadians.
Abdi came to Canada as a child refugee from Somalia in 2000 with his sister and aunts. His mother died in a refugee camp while awaiting the three-year process that eventually landed his family here.
Under uncertain circumstances, of which his family continues to seek clarification due to language barriers at the time, the Nova Scotia Department of Community Services removed a 7-year-old Abdi and his sister from the care of their aunt. Over the next decade the siblings were separated and Abdi was shuffled between 31 homes.
Abdi's aunt never stopped fighting for guardianship, and while she obtained her own citizenship she was denied the opportunity to apply for citizenship on behalf of her niece and nephew. While under child protection, Abdi was provided insufficient support to navigate the process of becoming a Canadian citizen on his own.
He was failed by the very system that was meant to protect him.
For child welfare advocates, Abdi's story and path from care to the criminal justice system is a familiar one. For the crimes he committed in his youth, which included aggravated assault, time has justly been served. At the moment of his release, as he prepared to reunite with his family and reintegrate into society, Abdi was detained once more.
Without his citizenship in place, Abdi was left vulnerable to the immigration process that could possibly lead to deportation.
Standing shoulder-to-shoulder to speak truth to power, advocates across Canada have spoken out with a resounding roar on Abdi's behalf, garnering attention and seeking immediate remedy for his case.
In response to Fatouma's question, Trudeau emphasized compassion and empathy while outlining the ways in which he recognized Canadian systems failed Abdi.
"It opened our eyes to something that many of us knew was ongoing in many communities but we continue to need to address," he said.
While his response was well informed, I would have liked to hear the prime minister name systemic anti-Black racism as a key factor to be addressed.
We need to directly acknowledge the cracks in our government systems through which Black Canadians are falling through at disproportionately high rates so that we can proactively tackle them.
South of our border, the president of the United States has continued his divisive political agenda anchored in anti-Black racism. After hearing of his comments this week I wonder how his defenders continue to uphold him as a leader.
Characterizing Haiti, El Salvador, and African nations as "s—hole countries," in an immigration meeting Trump reportedly asked, "Why do we need more Haitians? Take them out."
As thousands of Haitian families look to Canada in the wake of the Trump administration's decision to rescind deportation protections from nearly 60,000 Haitian refugees following the devastation of the 2010 earthquake, I hope Canada will show the compassion and empathy our prime minister talked about in his town hall this week and take them in.
Canada should be aiming for nothing less than global leadership in the steps we take to address anti-Black racism. To do this successfully we will need active engagement from Canadian political leaders.
They should be proactively partnering with Black communities to identify priorities, set goals, communicate them publicly, and track progress toward success.
It's difficult to engage in dialogue about policy while Abdi and his family live in crisis, facing this terrifying uncertainty. I hope this nightmare is over for them very soon.
But how is it fair that his story be used to advance public policy before his own livelihood is restored?
It is time for him to be reunited with his family so they may begin the long journey of healing from these painful experiences. That is what's fair.
And I hope once that happens we can dive deeply into rectifying the systems that failed him, and map our way forward.
Tiffany Gooch is a political strategist at public affairs firms Enterprise and Ensight, secretary of the Ontario Liberal Party Executive Council, and an advocate for increased cultural and gender diversity in Canadian politics.
TRENDING
Terrorism Watch

12 hours ago

Somali Jihadist Killed in Syria

Somalia military working to push terrorists out of Puntland

Two years after El Adde, kin of missing soldiers tell of misery

Somali militants "lecture" frightened Kenyan villagers before escaping

Canada failed Abdoul Abdi but it's not too late to do the right thing

Plane dangles off cliff after skidding off runway in Turkey

Briefing Room

22 hours ago

Kenya: Cost of the war in Somalia

Lewiston makes strides towards embracing its immigrant population