Xidiigihii 2012 ee Youtube oo Hal Video la isugu keenay [ VIDEO ]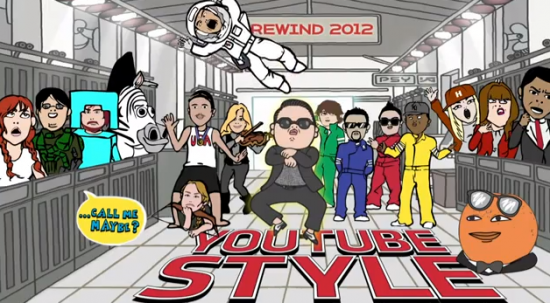 Bartamaha.com — Iyadoo ay 1 BILLION-kii daawade ay wax yara ka dhimantahay Videogii Sanadka ee Gangnam Style ayaa Youtube ay soo saartay Muuqaal ay ku wada jiraan dhamaan Video-yadii ugu daawashada badnaa sanadka 2012 dadkii sameeyey.
Muuqaalkan ayaa la isugu wada keenay  Walk off the Earth, AlphaCat, KassemG, MysteryGuitarMan, DeStorm, Freddie Wong, RealAnnoyingOrange, Rhett and Link, Felicia Day, iJustine, DailyGrace, EpicMealTime, ShitGirlsSay, MyHarto of Drunk Kitchen fame, Jenna Marbles IYO QAAR KALOO BADAN.
Hadaadse wada taqaanid dhamaantood waxaan ku leenahay Banaanka u yara bax oo Youtube ka yara naso.
Daawo Video-gan:
Comments
comments