Democrat wins round in Minnesota U.S. Senate race
MINNEAPOLIS, April 13 (Reuters) – A Minnesota court panel ruled on Monday that Democrat Al Franken beat Republican incumbent Norm Coleman in the long-fought contest for a U.S. Senate seat and said the comic turned politician should be certified as the winner.
The contest, however, is far from over. Coleman has already said he would appeal the widely anticipated ruling to the Minnesota Supreme Court and possibly to federal courts.
It may be months before the U.S. Senate knows if Democrats will control a crucial 59th seat in the body, strengthening their chances of putting together a controlling 60-vote bloc to cut off debate.
"I am honored and humbled by this close victory, and I'm looking forward to getting to work as soon as possible," said Franken.
The ruling from a three-judge panel of state court judges who examined absentee votes in question said Franken had won and should be certified.
The panel concluded its work last week after finding Franken had a 312-vote lead. But Minnesota Governor Tim Pawlenty has said he would not certify a state winner until all legal challenges are exhausted.
Some experts have said it could be the end of this summer before the issue is resolved.
Senator Robert Menendez of New Jersey, chairman of the Democratic Senatorial Campaign Committee, said "a thorough election contest upheld the result of a meticulous recount.
"Al Franken won the election, Al Franken won the recount, Al Franken won the contest, and now Al Franken should be allowed to get to work for the people of Minnesota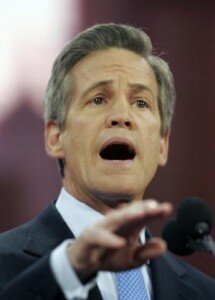 Coleman, seeking a second term, held a razor-thin lead after the Nov. 4 election over Franken, a well known satirist and former writer and actor for the popular Saturday Night Live television show.
But a recount of the 2.4 million votes cast gave Franken a 225-vote lead. That result was challenged in court by Coleman and hundreds of previously rejected absentee ballots were added to the tally, resulting in Monday's decision. (Reporting by Todd Melby in Minneapolis and Michael Conlon in Chicago; editing by Todd Eastham)
Comments
comments