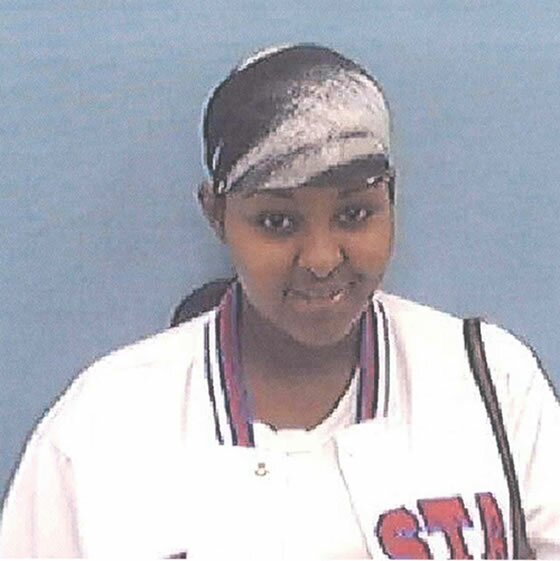 Shadia Muse is 28 now and has been on the run for nearly a decade.
Muse was 18 and a student at Mifflin High School when she gave birth to a baby girl in secret on Sept. 3, 2004. She wrapped the newborn in a blanket and a plastic bag and put her in a car trunk outside her North Side apartment.
She hoped nobody in her Somali family would discover her pregnancy.
But her body couldn't hide it. That night, she went to Mount Carmel St. Ann's hospital with stomach cramps and delivered a full-term placenta. Muse eventually admitted she had been pregnant and told Columbus police where to find the baby.
An autopsy determined that the newborn, whose umbilical cord wasn't clamped, died from asphyxia and blood loss.
Whether out of fear of prosecution or shame from her community, she fled after she was discharged from the hospital on Sept. 5. She was charged two days later with murder.
Police and prosecutors have been looking for her ever since. In October 2004, she was indicted on charges of murder, felonious assault and endangering children. A federal arrest warrant was issued on Nov. 3 that year after she was charged with unlawful flight to avoid prosecution.
More recently, the FBI drafted a wanted poster, atwww.fbi.gov/wanted/murders/shadia-mahamed-muse.
"We're just trying to generate more publicity to generate more tips," said Todd Lindgren, an FBI spokesman.
The agent on the case recorded a short podcast about the crime on the FBI website.
"I have concerns about the rest of her life, if there are any other children involved … so we need to know where she is, because there is no statute of limitation on murder," agent Kristin Cadieux says in the recording.
Premarital sex is considered so sinful among Somalis that those who give birth out of wedlock — and their children — are often shunned by their families and the greater community.
Columbus Police Sgt. Christ Holzhauser, of the homicide squad, worked on the case when the baby was found. He said there have been bits of information about it over the years, but nothing developed from them.
He speculated that she might have left the country, and "when they are able to get out of the country, it's hard to get them back."
Investigators also speculated that Muse might have fled to another Somali community, perhaps in Boston or Atlanta where she had relatives. Other large Somali communities are in Minneapolis, Seattle, Dallas, San Diego and Washington, D.C.
Anyone with information on Muse's whereabouts is asked to contact the FBI or Crime Stoppers at 614-645-TIPS (8477).
Source: Columbus Dispatch
Comments
comments