DP World says Djibouti incident could hurt Africa investment
DUBAI (Reuters) – Port operator DP World said on Thursday that Djibouti's decision to seize control of a terminal project could hurt African efforts to attract investment.
The Dubai state-owned port operator is facing twin political challenges in Africa.
Djibouti abruptly ended its contract to run the Doraleh Container Terminal last month and Somalia's parliament voted this week to ban the company.
DP World has called the Djibouti move illegal and said it had begun proceedings before the London Court of International Arbitration, which last year cleared the company of all charges of misconduct over the concession.
"Africa needs infrastructure investments and if countries can change their law [to take assets then this] is going to basically make it more difficult to attract investment," Chairman Sultan Ahmed bin Sulayem told a news conference in Dubai.
DP World reported 14.9 percent rise in 2017 profit to $1.18 billion profit and said that it would invest $1.4 billion across its global portfolio including in Berbera in Somaliland. [L8N1QX0F2]
It is developing a port in Berbera in partnership with the governments of Somaliland and Ethiopia. It is also developing a greenfield free trade zone in the breakaway region.
Bin Sulayem said he was not concerned by the vote in Somalia's parliament to ban DP World from the country, which the parliament said nullified their Somaliland contract.
It is unclear how Somalia's federal government could enforce the ban given Somaliland's semi-autonomous status.
Europe, the Middle East and Africa accounted for about 42 percent of the cargo DP World handled in 2017.
Reporting by Alexander Cornwell; editing by Jason Neely
African arms imports down
DEFENCE WEB — Over the last decade, African arms imports dropped by 22 per cent, according to the Stockholm International Peace Research Institute (SIPRI), but Algeria, Morocco and Nigeria continued to order large quantities of weapons and equipment.
In its Trends in International Arms Transfers 2017 fact sheet released this week, SIPRI said that African arms sales dropped 22% between 2008-12 and 2013-17. Much of the hardware that was supplied went to Algeria (52% of African arms imports), Morocco (12%) and Nigeria (5.1%).
"Major arms play an important role in the military operations by sub-Saharan African states, although, due to lack of resources, procurement typically involves small numbers of mainly relatively low-end weapons," SIPRI said.
States in sub-Saharan Africa received 32% of total African imports in 2013–17. The top five arms importers in sub-Saharan Africa were Nigeria, Sudan, Angola, Cameroon and Ethiopia. Together, they accounted for 56% of arms imports to the subregion. Nigeria's arms imports grew by 42 % between 2008–12 and 2013–17, SIPRI noted.
Russian arms exports to Africa fell by 32% compared with 2008–12, but despite the decrease, Russia accounted for 39% of total imports to the region. Algeria received 78% of Russia's arms transfers to Africa in 2013–17.
China's arms exports to Africa rose by 55% between 2008–12 and 2013–17, and its share of total African arms imports increased from 8.4% to 17%. "A total of 22 sub-Saharan African countries procured major arms from China in 2013–17, and China accounted for 27% of sub-Saharan African arms imports in that period (compared with 16% in 2008–12). In North Africa, China became an important supplier to Algeria in 2013–17, with deliveries including three frigates and artillery," SIPRI reported.
The United States accounted for 11% of arms exports to Africa in 2013–17 – the transfers were mainly small batches of weapons and included eight helicopters for Kenya and five for Uganda, which were supplied as US military aid. In 2013–17 Kenya—which is fighting al-Shabab on its own territory and in Somalia— acquired 13 transport helicopters, 2 second-hand combat helicopters, 65 light armoured vehicles and a small number of self-propelled howitzers.
SIPRI lists Egypt's acquisitions as falling under the Middle East – if these are included in the continent's statistics they push up Africa's imports significantly as arms imports by Egypt grew by 215% between 2008–12 and 2013–17.
SIPRI noted that the US has been Egypt's main arms supplier since the late 1970s, and accounted for 45% of Egypt's arms imports in 2008–12. "However, between 2013 and 2015 the US halted deliveries of certain arms, in particular combat aircraft, to Egypt. In 2014 Egypt signed major arms deals with France, and deliveries started in 2015. As a result, France accounted for 37 % of Egypt's arms imports in 2013–17 and overtook the USA to become the main arms supplier to Egypt for that period. This was despite the fact that the USA ended its restrictions in 2015 and increased its overall arms supplies to Egypt by 84% between 2008–12 and 2013–17."
Globally, SIPRI in its latest report said that the volume of international transfers of major weapons in 2013–17 was 10% higher than in 2008–12, a continuation of the upward trend that began in the early 2000s.
The five largest exporters in 2013–17 were the United States, Russia, France, Germany and China. The United States in 2013-17 had a 34% share of the global market, followed by Russia (22%), France (6.7%), Germany (5.8%) and China (5.7%).
The USA supplied major arms to 98 states in 2013–17. Exports to states in the Middle East accounted for 49 per cent of total US arms exports in that period. "Based on deals signed during the Obama administration, US arms deliveries in 2013–17 reached their highest level since the late 1990s," said Dr Aude Fleurant, Director of the SIPRI Arms and Military Expenditure Programme. "These deals and further major contracts signed in 2017 will ensure that the USA remains the largest arms exporter in the coming years."
The five largest importers were India, Saudi Arabia, Egypt, the United Arab Emirates (UAE) and China. Most states in the Middle East were directly involved in violent conflict in 2013–17 and consequently arms imports by states in the region increased by 103% between 2008–12 and 2013–17, and accounted for 32% of global arms imports in 2013–17.
"Widespread violent conflict in the Middle East and concerns about human rights have led to political debate in Western Europe and North America about restricting arms sales," said Pieter Wezeman, Senior Researcher with the SIPRI Arms and Military Expenditure Programme. "Yet the USA and European states remain the main arms exporters to the region and supplied over 98% of weapons imported by Saudi Arabia."
SIPRI said the flow of arms to the Middle East and Asia and Oceania increased between 2008–12 and 2013–17, while there was a decrease in the flow to the Americas, Africa and Europe.
Tillerson Reaffirms US Commitment to Africa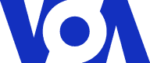 ADDIS ABABA, ETHIOPIA — U.S. Secretary of State Rex Tillerson has re-affirmed the U.S. commitment to Africa, two months after President Donald Trump's reported derogatory comments about the continent.
"I think the United States commitment to Africa is quite clear in terms of the importance we place on the relationship," said Tillerson at the African Union headquarters in Addis Ababa, Ethiopia. "The president himself wrote a personal letter to the chairperson, reaffirming the importance of this relationship."
Trump in January reportedly used an expletive to describe Haiti and some African countries. At the time, officials from the AU and several African nations said they were outraged by the reported comments.
On Thursday, Tillerson met with AU Commission Chairman Moussa Faki Mahamat, who spoke of renewed ties.
"This incident is of the past," Mahamat said during a joint news conference with the secretary in the Ethiopian capital. "With the visit of Secretary of State Tillerson, the evidence of the relations between Africa and the United States is personified through his visit."
Tillerson said promoting peace and security, development and trade, and good governance, are three pillars of Washington's approach to Africa.
His visit to Addis Ababa came after Ethiopia officials decided to impose a state of emergency. But protests in the restive Oromia region have continued.
The top U.S. diplomat said after Thursday's meeting with Ethiopian Foreign Minister Workneh Gebeyehu the answer to political turmoil in Ethiopia is greater freedom. He said he hoped to see "the country move on past the state of emergency as quickly as possible."
Tillerson added, "We firmly believe that democratic reform, economic growth, and lasting stability are best addressed through an inclusive political process, rather than through the imposition of restrictions."
He noted the U.S. appreciated the statements on South Sudan made at the AU summit in January, where the African body raised the possibility of sanctions for the violation of cease-fires in the conflict-stricken nation.
Continental free trade
Meanwhile, the AU plans to sign a Continental Free Trade Agreement later this month aimed at economically integrating the continent, which has a population of 1.2 billion people and a combined estimated GDP of $3.5 trillion.
Tillerson said Washington supports "the African Union's economic regional integration efforts to lower intra-trade barriers on the continent, boost more intra-regional trade, which we know has been a central goal of the negotiations around the constant Continental Free Trade Agreement, which we are quite supportive of."
Fighting corruption
Leaders of the African Union, which represents 55 countries, also outlined an official theme of anti-corruption for the year of 2018 during its annual summit in January.
"We think these are all positive developments. So the continent is moving in one direction and we're just hoping the current administration is taking noteand is also engaging this continent in a direction in which it's trying to move," said Brahima Coulibaly, Brookings Institution's Africa Growth Initiative senior fellow.
Proposed cuts in aid
But the Trump administration is under criticism for a proposed 2018 budget cut on efforts to combat HIV and AIDS.
While Tillerson has announced nearly $533 million in new humanitarian assistance for food insecurity in some African nations, the Trump administration has not proposed a signature initiative to aid Africans.
"It is unusual for a secretary of state to make a trip like this and to have no deliverables, to have no initiative that they're ready to announce," said Witney Schneidman, the Brookings Institution's Africa Growth Initiative nonresident fellow.
After more than a year since entering the White House, Trump still has not nominated a chief U.S. diplomat for Africa, and embassies in the Democratic Republic of Congo, Somalia, South Africa and in five other African countries remain without ambassadors.
China in Africa
Speaking Tuesday before leaving for Africa, Tillerson said the United States is "eager" to lower barriers to trade and investment on the continent, whose largest trading partner by far is China.
He pointed up that the U.S. approach of "incentivizing good governance" contrasts sharply with China's, "which encourages dependency, using opaque contracts, predatory loan practices and corrupt deals that mire nations in debt and undercut their sovereignty."
Tillerson's one-week, five-nation trip is focusing on counterterrorism, promoting peace, good governance and trade and investment. He is scheduled to meet with top officials in Chad, Djibouti, Ethiopia, Kenya and Nigeria — all of them U.S. allies in the war against terrorism and jihadist groups such as Boko Haram, al-Shabab and Islamic State.
Without partnerships to build infrastructure and achieve more economic development, Tillerson warned there will be "new ways for terrorists to exploit the next generation."
The secretary of state also said U.S. and African leaders "must work to find long-term diplomatic solutions" to regional conflicts "that cause so much human suffering."
U.S. military presence in Africa grew again, but "we're not at war," top U.S. commander says
VICE NEWS — U.S. military presence in Africa grew by more than a thousand troops over the past year, Gen. Thomas Waldhauser, the U.S.'s top commander in Africa, acknowledged Tuesday.
Speaking to the House Armed Services Committee, Waldhauser, the head of U.S. Africa Command, said on any given day the total American force rounded out to roughly 7,500 troops, including 1,000 contractors. In 2017, the U.S had roughly 6,000 troops in Africa on a given day, according to AFRICOM.
Waldhauser said the majority of these U.S. personnel were concentrated in two areas: in the East Africa region — namely Djibouti, Kenya, Somalia — and in the west of the continent.
The new numbers are the latest indication that the U.S. war on terror on the African continent shows no signs of slowing. Waldhauser said the U.S. was focused on fighting violent extremist groups like ISIS affiliates in the Sahel, Boko Haram, al-Shabaab, and al-Qaida. The U.S. has 1,800 personnel fighting joint missions across 13 nations, the size of the continental U.S., according to the annual statement.
Waldhauser specified that the bulk of U.S. forces — more than 4,000 service members— centered on the East Africa region, where U.S. troops are focused on the escalating conflict in Somalia. The U.S. doubled its troop count last year in Somalia — putting boots on the ground in numbers not seen since the "Black Hawk Down" disaster of 1993 — and launched a record number of airstrikes.
But Waldhauser demurred from calling it all-out war.
At the committee meeting, Rep. Beto O'Rourke of Texas asked the general, "Functionally, I would argue that we are at war in Somalia, is that an accurate reading of the situation there?" To which Waldhauser responded, "Congressman, I would say it's an accurate reading. I wouldn't characterize that we're at war. It's specifically designed for us not to own that."
But with loosened rules of engagement and a ramp-up in military activity, it's increasingly hard to tell the difference. U.S. airstrikes rose from 14 to 35 in 2017, according to data provided by the Bureau of Investigation Journalism. And recent reports have highlighted the gray area of AFRICOM's "advise and assist missions." The Daily Beast reported in November that U.S. troops were involved in the massacre of 10 civilians in a village in Somalia. Waldhauser pushed back against that report, saying it "just didn't happen."
The U.S. military base in Djibouti was also the subject of major concern. Djibouti remains a critical strategic base for the U.S. military largely because of its port and its proximity to Middle Eastern countries. But the Horn of Africa country recently became a source of tension after China chose to build its first overseas base there. Waldhauser described the Chinese location as "right outside our gates." And while he acknowledged the U.S. wasn't ignorant of China's expansionist goals in Africa, he said there may be opportunities for collaboration.
The Niger ambush last October, in which four Army special forces were killed, repeatedly came up during the hearing. Waldhauser said he had submitted the long-awaited report of the attack to Secretary of Defense James Mattis and Chairman of the Joint Chiefs of Staff Joseph Dunford.
TRENDING
In a Man's Death, a Glimpse of Libya's Horrors

12 Dead in Central Somalia as Villagers Resist Al-Shabab Taxes

Int'l community urges dialogue to resolve political tension in Somalia

Invisibilia: Inspired By 'American Idol,' Somali TV Show Aimed To Change The World

Somali forces kill 32 Al-Shabaab fighters in central Somalia