Somali Migrants Returning From Libya Tell of Abuse, Horror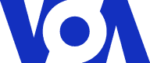 It was an emotional moment for the nearly dozen Somali migrants who were repatriated to Mogadishu from Libya on Saturday.
Some fell to their knees, crying; others placed their foreheads to the ground in prayer; while some chanted the Somalia national anthem as they disembarked from a Turkish Airways plane that had flown them from Libya, where some had been stranded for years, to the Somali capital.
Since 2014, Libya has become a major transit point for migrants from Africa and the Middle East who are trying to get to Europe to flee instability and violence.
Somalia's Deputy Prime Minister Mahdi Mohamed Guled, members of parliament and representatives from civil society organizations welcomed the migrants at the airport. The migrants then told stories of abuse, fear and horror they had experienced in Libya.
Survivor's tale
Abdikarim Mohamed Omar, 22, who shared his story with VOA's Somali service, was among those repatriated Saturday. He said he left Somalia in 2016 and traveled to Libya via Ethiopia and Sudan.
Before reaching Libya, Omar said, he lost several of his Somali friends during the journey. At one point, he said, they fought with Eritrean migrants.
"I was among 150 migrants packed into a truck by smugglers from Sudan — 100 Eritreans and 50 Somalis. They mercilessly forced us into a truck that fit only 30 people. Some of the Somali migrants were thrown out of the truck into the desert. Then we fought with the Eritreans for survival. Several of my friends were killed during the conflict," Omar said.
Earlier this week in Libya, a truck packed with more than 200 illegal migrants, mainly from Somalia, Eritrea and Sudan, overturned near Bani Walid, killing 19 of them. Sixty others were injured.
Omar said that once he reached Libya, he was filled with painful memories that he could not forget. He and other migrants were taken to the Kufra detention center, in southeast Libya.
"They lock us up in a room, where we hardly eat. You have no place to urinate. The room is overcrowded with migrants. Some of us sit the whole night, and some sleep a few hours. Every morning, they severely beat you with iron rods and sticks," he said.
"To taste the pain and convince our parents to pay them, the smuggler woke us up with beatings early in the morning and send us to silence or sleep at night with beatings," Omar said. "It was like our daily greetings and the first communication between the smugglers and the detainees."
He continued, "Because of the constant torture [and] hunger, many of the migrants in the detention room where I was died, including my Somali friend who shared a blanket with me."
Fleeing Africa, Middle East
Since 2014, more than 600,000 people have crossed the central Mediterranean to Italy. But the number of illegal migrants housed in Libyan detention centers has risen dramatically this year since armed groups in the western city of Sabratha began preventing boats from departing for Europe.
After clashes in Sabratha in September, thousands of migrants held near the coast were transferred to detention centers under the nominal control of the U.N.-backed government in Tripoli.
However, Amnesty International said in December 2017 that up to 20,000 people were being held in detention centers and were subject to "torture, forced labor, extortion and unlawful killings."
Other human rights organizations have said similar things in recent months.
Late last year, Moussa Faki Mahamat, chairman of the African Union Commissions, said an estimated 400,000 to 700,000 African migrants were being detained in dozens of camps across the chaotic North African country, often being held under inhumane conditions.
Omar said he was lucky to escape from the Kufra detention center months ago, but he has since lived in Tripoli, in constant fear and hiding.
On Saturday, he was among 10 migrants repatriated to Mogadishu.
The repatriation effort was ordered by Somali President Mohamed Abdullahi Farmajo after U.S. broadcaster CNN showed footage of a slave auction in Libya where migrant Africans were shown being sold.
"Following the order of President Mohamed Abdullahi Farmajo, the government has repatriated 10 Somali migrants from Libya and 30 more will be repatriated soon," said Guled, the deputy prime minister.
Seeking to repatriate Somalis
The Somali government is working to return to their homeland a large number of Somali migrants who are in Libya. Earlier this week, that effort hit a snag, however, when the delegation sent to Libya was unable to persuade migrants to abandon the dangerous journey to Europe and instead return to Somalia.
The migrants have told government officials behind the repatriation effort that they have suffered during the journey to Libya but feel they have "nothing else to lose."
Upon arrival, the 10 Somalis were registered with the government. For six months, they will have their relocation expenses paid for by the Somali government. The U.N. refugee agency (UNHCR) and the International Organization for Migration (IOM) are providing some training to help the recent returnees rejoin their communities and build their lives.
Mariam Yassin, special envoy for migrants and children's rights of Somalia, was among the delegation sent by the Somali government to Libya this week to try to persuade migrants to return home. She said those who returned Saturday had survived a harsh journey.
"Among them are migrants who have spent three years in the hands of smugglers in Kufra, [in] south Libya. And now Allah saved them from the unbearable torments and torture they have been mentally and physically subjected to," Yassin said.
Ahmed Abdikarim Nur, Somalia's commissioner of refugees and internally displaced persons, said because of the extent of the abuses they faced, some migrants could not openly tell their horrific stories.
"They told us that they feel ashamed and embarrassed. … They have been subjected to all inhumane abuses against mankind," Nur said.
The Somali government plan was to repatriate more than 5,000 migrants stranded in detention centers in Libya, but so far only about 40 migrants have accepted the repatriation.
"Our plan is to repatriate all those who want to return home," Nur said.
Hassan Kafi Qoyste contributed this report from Mogadishu.
Somali traders boycott business over new government tax
MOGADISHU, Feb. 18 (Xinhua) — Traders in Somalia's largest market, Bakara, on Sunday boycotted business over what they termed as punitive tax measures imposed by the government.
Traders told Xinhua that they will keep off from the Mogadishu-based market until the federal government scraps the 5 percent mandatory sales tax it imposed recently.
"As you see the market has closed and we will continue until the government responds to our complaint about the tax," Abdisamad Mohamed, one of the traders, told Xinhua.
"We are not refusing to pay taxes but this is heavy burden for our business," Mohamed said. "We are requesting the government to take steps to lower it."
Another trader, Shariff Abdullahi, said the imposition of taxes had stalled business as traders cannot collect their goods from the port in Mogadishu.
"We have imported goods from the port and we cannot pick them because of the taxes the government has imposed," Abdullahi said.
However, Somali Finance Minister Abdirahman Beileh has maintained that taxes must be paid to enable the government to offer services.
Beileh told the media last week that the government had arrived at the decision and that it was not optional.
"Today I clarified the purpose of the sales tax and the importance of paying legally mandated taxes to the Somali people. The payment, collection and budgeted utilization of these funds is a must for Somali development," Beileh said. "We must finance our future. This is the bottom line."
Somali parliament late last year passed a 274 million U.S. dollar budget for 2018, and Beileh noted that the government would bolster efforts to mobilize domestic tax collection to finance the budget as the country seeks to cut dependence on foreign donors.
The government has not yet responded to the ongoing strike.
Somali refugees enslaved in Libya return home
Eleven Somali refugees held captive in Libya for years have returned home. Many African refugees have been tortured and some were sold as slaves in the country, which was used as a transit hub for those trying to reach Europe.
Al Jazeera's Katia Lopez-Hodoyan reports.
Hunted and hated, Somali tax collectors gird for battle
MOGADISHU, Feb 16 (Reuters) – Ahmed Nur moves through the Somali capital of Mogadishu with a bodyguard of six men, a pistol in the waistband of his baggy trousers. He speaks of his work in whispers; seven of his colleagues have been killed in the last three years. But Nur is no intelligence operative. He's a tax collector.
Now the central government's imposition of a five percent sales tax last month, part of its efforts to win billions of dollars in international debt relief, have put him at the heart of a showdown with the country's most powerful businessmen.
So far, the government's efforts have been slowly working; domestic revenue was up to $141 million in 2017 from $110 million in 2016, said Finance Minister Abdirahman Duale Beileh.
But much more is needed before the government is self-sufficient, a key step toward accessing about $4.6 billion in international debt relief. The final amount is still being assessed.
Somalia has been wracked by civil war since 1991, and the cash-starved, U.N.-backed government in Mogadishu is desperate to claw in the revenue it needs to pay staff and provide services like security.
The military, which is supposed to fight al-Qaeda linked insurgents, is in tatters and a combination of corruption and cash shortages mean soldiers rarely receive their $100 per month paycheques.
"People ask for security services prior to paying tax. But the government cannot deliver the required services to the public unless tax is collected," Nur confided to Reuters in a restaurant, glancing over his shoulder. "It is like the egg and chicken puzzle."
Some progress was made last year: tax agreements have been reached with airlines and telecoms companies, and an income tax exemption for parliamentarians has been reversed.
"These are important measures and show the strong commitment of the authorities to reform," said Mohamad Elhage, who leads the International Momentary Fund's Somalia work.
Debt forgiveness would give the government access to credit that could be used to fund services, binding Somalia's often quarrelling federal states closer together.
It could also wean the government off cash from donors such as Qatar and Saudi Arabia, which often have diverging agendas that can destabilise Somalia's fragile politics.
"Increasing our revenue is a very important benchmark for the road map to clear the (debt) arrears," said Beileh. "Our objective to cover our expenses is very important."
Achieving that will depend, in part, on men like Nur.
TAX COLLECTION ON THE FRONTLINE
Somalia's al Shabaab rebels are known for their ruthless efficiency at collecting tax and spy networks that track profits. Businessmen misstating their profits are likely to get a terse reminder to pay the difference or face a bullet; tax collectors who cheat the movement could be executed, a former al Shabaab enforcer told Reuters.
Al Shabaab were not available for comment.
As an agent of the U.N.-backed government, Nur cannot dole out amputations or executions. If a businessman refuses to pay up he can theoretically be arrested, if he has no powerful friends to protect him. But often, they will simply prevaricate, said Nur.
That's what many businessmen are doing in the face of Somalia's new tax. Mogadishu port has not unloaded a commercial vessel for nine days, port authorities told Reuters on Wednesday, as businessmen refuse to pay the new levy.
Trader Aden Abdullahi complained that he was already paying for port services and customs, and paying the Islamic tax of zakat to the poor. He can't afford another five percent, he said.
"We see this idea as intentionally or unintentionally direct economic war on Mogadishu traders," he said, shaking his head in disapproval in his wholesale grocery shop.
"The other problem is that the rebels tax us and I am sure they will also raise tax if the government raises tax."
Some Somalis also say they are reluctant to pay up to an administration that many consider corrupt and inefficient. Almost all of Somalia's budget goes on paying its politicians and civil servants; ordinary citizens see little being spent on improving public health, education or infrastructure in their bullet-scarred city.
"We pay various taxes by force. There is no beneficial return from the government. We do not even have roads and I have been paying these taxes at gunpoint for the last ten years," 40-year-old minibus driver Hashi Abdulle said, referring to money extorted at government-controlled roadblocks.
But Minister Beileh says that criticism is outdated and citizens are confusing private extortion with public taxes. The government is putting reforms in place, he said, like trying to work out how to issue individual tax numbers and empowering the ministry of finance to take the lead on tax collection.
"People are used to dealing with … individuals, individual offices, individual soldiers, illegal tax collectors who did not belong to government," he said.
"Changing that culture is also becoming a challenge … We are trying to close all the loopholes."
(Additional reporting by Katharine Houreld; writing by Katharine Houreld; editing by Giles Elgood)