Somali pirates caught at sea, transferred to Seychelles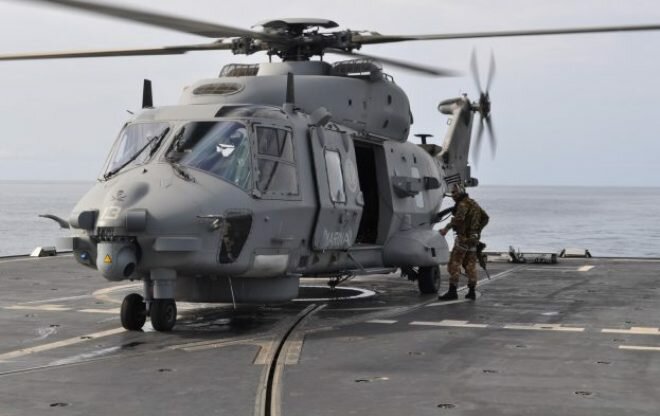 AFP — Six suspected Somali pirates have been transferred to the Seychelles following their arrest for attacks earlier this month off southern Somalia, a Seychelles prisons official said on Thursday.
The suspects arrived on Thursday morning at the port of Victoria, capital of the Indian Ocean archipelago nation, said Raymond St Ange, acting commissioner of Montagne Posee prison.
The six were arrested by the Italian navy, deployed as part of the European anti-piracy operation Atlanta, after being spotted by a military helicopter while attacking a container ship and a fishing vessel on November 17 and 18.
The men were transferred to the Seychelles under an agreement with the EU. "The agreement allows us to prosecute cases of piracy, but the prosecution will depend on the evidence presented to the attorney general," St Ange said.
There have been several attempted hijackings in recent months, a worrying sign of a possible resurgence of Somali piracy which had declined from its 2011 peak as navy patrols were stepped up.
The years-long scourge disrupted international shipping and led to the kidnapping for ransom of many hundreds of seafarers.
While warships and armed guards have reduced the number of attacks, they have done nothing to address the root causes of piracy, which lie in Somalia's decades of state failure, poverty and lack of economic opportunity.
The last similar transfer of suspects to the Seychelles was in 2014.
Rising piracy on Indian Ocean spells high insurance charges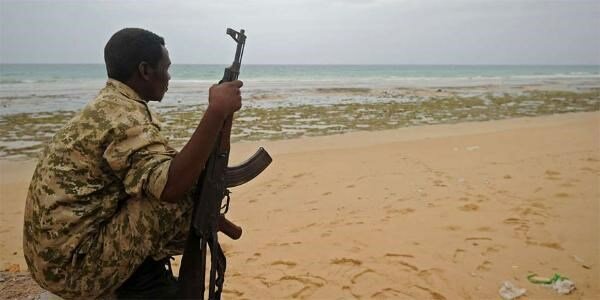 Daily Nation — Cases of piracy in Indian Ocean off Somalia coast increased in 2017, raising fears that sustained attacks could raise insurance and freight costs for Kenya importers.
Nine piracy attacks were recorded off Somalia in 2017, up from two in 2016, a new report shows, as global attacks dropped to a 22-year low.
"The dramatic incident, alongside our 2017 figures, demonstrates that Somali pirates retain the capability and intent to launch attacks against merchant vessels hundreds of miles from their coastline," Mr Pottengal Mukundan, International Maritime Bureau (IMB), director said in a statement.
The increase in such attacks usually comes with costs such as increased insurance premiums, longer freight routes as vessels avoid hot spots and additional cost of hiring private armed guards.
For country that imports more than Sh1.3 trillion worth of consumer and industrial goods, the increased cost is eventually passed to the consumer through higher retail prices.
In their heyday six years ago, Somali pirates launched 237 attacks off the coast of Somalia in 2011, the IMB says, and held hundreds of hostages.
That year, Ocean's Beyond Piracy estimated the global cost of piracy was about $7 billion.
The shipping industry bore roughly 80 per cent of those costs, the group's analysis showed.
But attacks fell sharply after ship owners tightened security and avoided the Somali coast.
Intervention by regional naval forces that flooded into the area helped disrupt several hijack bids and improved security for the strategic trade route that leads through the Suez Canal and links the oilfields of the Middle East with European ports.
The IMB data shows a total of 180 incidents of piracy and armed robbery against ships took place globally, the lowest level of sea-based crimes to be recorded since 1995, when 188 reports were received.
Somalia welcomes 41 nationals released from Indian jails, more to follow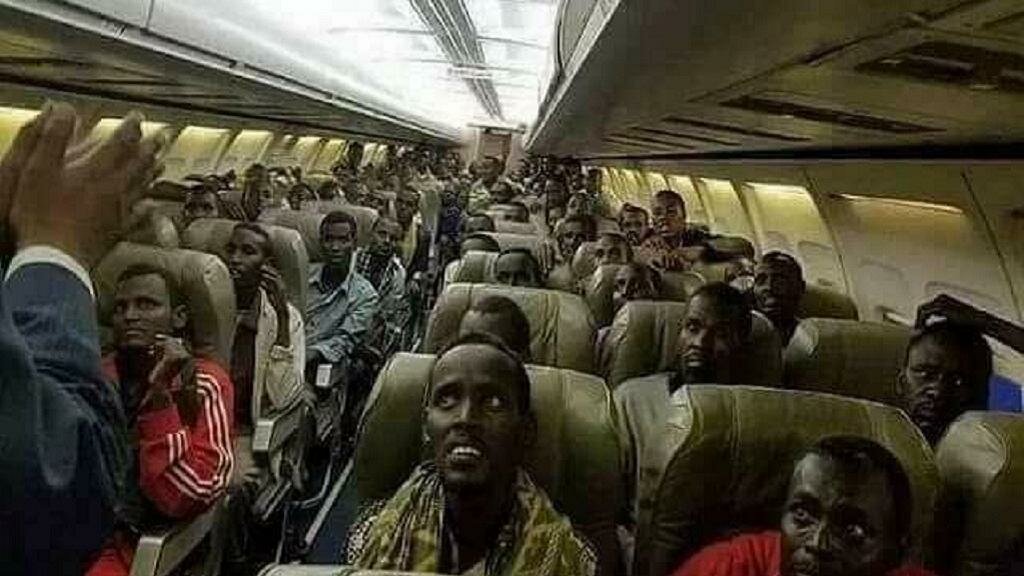 The Federal Government of Somalia on Friday welcomed home forty-one nationals who had been in Indian jails for piracy related offences.
The returnees were welcomed at the Mogadishu International Airport by Prime Minister Ali Hassan Khayre and other government officials.
A Voice of America journalist, Harun Maruf said the former detainees were released after negotiations between the two countries.
He added that: "They were part of 120 Somalis arrested by India navy after being suspected of involvement in piracy acts, some have served their jail terms." Two of them are said to have died in prison.
The Prime Minister later wrote on Twitter that the government will continue to do all it takes to return Somalis languishing in jails outside the country. Reports indicate that 77 others will be freed in the coming months.
We want the Somali people to know that we will not rest as long as there are Somali youth languishing in prisons in foreign countries. We will bring them home. It is the duty of the government to rescue its citizens.#NabadiyoNolol#Somalia pic.twitter.com/wmoQuCCUy2

— SomaliPM (@SomaliPM) January 19, 2018
The Somali government in 2017 secured the release of over twenty of its nationals held in neighbouring Ethiopia's jails.
The government was also instrumental in the release of a top Somali journalist who was jailed in Ethiopia.
The Mohammed Abdullahi Farmaajo government, however, attracted public outrage by handing over a Somali national to the Ethiopian government.
A move that was slammed by Somalis and by human rights groups who claimed Mogadishu had virtually handed him over to be tortured.
What is happening to Africa's pirates?
MODERN African pirates prefer machetes, machineguns and ransoms to cutlasses and parrots. They can make millions of dollars from one captured ship.
Ten years ago Somalia's coast was the centre of the maritime-hijacking world. The country lacked a coastguard or functioning state machinery, which allowed heavily armed pirates to sail up to huge cargo vessels in speedboats before boarding and taking crew and ship hostage. But 2017 was not a good year for buccaneers.
According to the International Maritime Bureau (IMB), which monitors crime at sea, global piracy and robbery at sea dipped to their lowest points in over two decades. So what is happening to Africa's pirates?
The peak years of the Somali piracy crisis were 2007 to 2012. Attacks across the Gulf of Aden, the Arabian Sea and the Red Sea took place nearly daily. In 2011 there were 237 attacks in the region, reportedly costing businesses and insurers $8.3bn (£5.1bn). Recently, however, Somali piracy has plummeted.
According to the IMB, just nine vessels were hijacked off the Somali coast last year. This is in part because regional security has improved dramatically. The Gulf of Aden leads to the Suez canal, through which roughly 10% of global trade flows. After scores of kidnaps and hijackings, the world launched a huge naval anti-piracy effort in 2008.
For the first time since the second world war, all five permanent members of the UN Security Council deployed forces together, with the aim of countering the threat and patrolling the Somali coastline. Along with the introduction of armed guards, barbed wire and evasive-manoeuvre training on merchant ships, this campaign has slashed the number of successful boarding incidents off Somalia, according to Henry MacHale at Aspen Insurance.
Somali pirates may have hung up their Kalashnikovs for now, but on the other side of Africa, piracy off the Nigerian coast is increasing. In 2017, 33 incidents of piracy and robbery at sea, successful or otherwise, were reported within 12 nautical miles of the coastline.
In 2011 there were ten. Ultra-violent Nigerian pirates armed with heavy machineguns and rocket-propelled grenades are often behind the attacks. Somali pirates usually board vessels, then drop anchor and hold them until they get ransom money.
Nigerian pirates are different. They move fast, take part in ferocious gun-battles and snatch victims off ships before retreating into the Niger Delta's maze of rivers, where it is very difficult for security forces to find them.
The number of kidnappings is also sky-high. According to the IMB, 65 of the 75 crew members kidnapped in 2017 were taken in or around Nigerian waters.
Piracy in the Gulf of Guinea, which stretches from Gabon to Liberia, has not reached the levels it did off Somalia. But Cyrus Mody from the IMB suggests that the figures underplay the danger.
The IMB's data do not include attacks on fishing craft or ferries, which are certainly being terrorised by the pirates. Additionally, it seems likely that operators are not reporting some incidents.
"Over the years [the Nigerian pirates] haven't been arrested or prosecuted it seems," says Mr Mody. "Ship owners have lost trust in the system." By reporting an incident they risk suffering violent attacks on their ships in future. So they stay quiet.
TRENDING
Islamic Hijab Is More Than Sexuality

Arts & Culture

13 hours ago

First Look: Submergence is a Love Story with Jihadist Fighters in Somalia Directed by Wim Wenders

African leaders join hands to counter terrorism

Briefing Room

14 hours ago

UN Special Envoy to Somalia meets Minnesota diaspora community

One Year After US Travel Ban, Dying in a Refugee Camp

Ethiopia pardons over 2,000 jailed for role in Oromiya unrest

Court Records: Mall of America Stabbing Suspect Pleads Guilty, Calls it Act of Jihad

Somali PM pushes for better relations with private sector