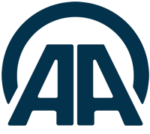 Somali Prime Minister Hassan Ali Khayre on Thursday met the injured victims of of the recent Mogadishu blast who have been receiving treatment in a hospital in Ankara.
Thirty-five Somalis, including three children, injured in the terror attack were airlifted to Turkey for medical treatment following an Oct. 14 truck bomb which killed at least 358 people and injured 228 others in Mogadishu.
"Our brothers in this country [Turkey] stood by us when we needed [them] the most," he said during his visit at Ankara Numune Hospital.
The hospital visit was a part of Kayre's three-day official visit to Turkey.
Earlier on Thursday, Khayre met President Recep Tayyip Erdoğan and Prime Minister Binali Yıldırım to discuss bilateral relations, regional and international issues.