Voice of America holds town hall on Somali measles outbreak
The measles outbreak in Minnesota's Somali community caught the attention of the Voice of America news network, which on Saturday broadcast a town hall forum in Minneapolis to listeners from North America to East Africa.
The forum was designed to explore many Somalis' fears that childhood vaccinations cause autism and to provide answers to parents' questions. It drew a crowd to the U's Humphrey School of Public Affairs where people questioned the panel of medical experts' arguments that vaccines weren't responsible for the autism in their community. Studies have repeatedly disproved any link between autism and vaccines.
"I have a child who was normal when I took him to the doctor," said Sofia Osman of New Brighton, one of the parents with an autistic child who addressed the panel. "We have videos … You don't need research. Ask us!"
But Minnesota medical professionals such as Dr. Mohamed Dahir Afgarshe said research doesn't show any link between autism and vaccines. There's a vaccination program in Somalia, he added, but it hasn't been associated with anything like autism.
The town hall forum, titled Vaccine & Autism: Myths and Facts, was broadcast live on radio and TV for a VOA news program called Africa 54, said Vincent Makori, the program's Washington, D.C.-based editor. The Voice of America is a U.S. government-sponsored news source that reaches an audience of more than 200 million a week.
The vaccination issue is being watched not just in Minnesota, but in Somalia, Kenya and other countries with large Somali communities such as England and Ethiopia, he said. The program, half in English and half in Somali, was broadcast in the United States and East Africa, he said.
The forum comes in response to Minnesota's worst measles outbreaks in decades, with about 80 cases reported so far this year. The majority were among unvaccinated preschool children, most in the Somali community.
Deeqa-Ifrah Hussein, the founder of Parents Autism Educational Resources, was a speaker on the panel. She told the roughly 150 Somalis in the audience that she had two children who received vaccinations for measles, mumps and rubella. One has autism. One doesn't.
The fear of vaccines "is a starting point for doctors, for the parents, for educators," she said. Parents have the right to be concerned for the safety of their children and also the right to resources to help them.
The suspicions over vaccines were on the rise before the measles outbreak. Vaccination rates for Somali 2-year-olds were as high as 92 percent in 2004 but have dropped to 42 percent today, health officials have reported.
Abdirisak Jama, a parent who addressed the panel, thinks that is a good thing. He said his son was developing normally when he was vaccinated in 2004, but came down with seizures immediately afterward. He was later diagnosed with autism.
The first half of the 90-minute forum was held in English, the second half in Somali. It's part of ongoing efforts by Minnesota health professionals to work with the Somali community on the delicate issue.
Can your blood not be moved for Somalia?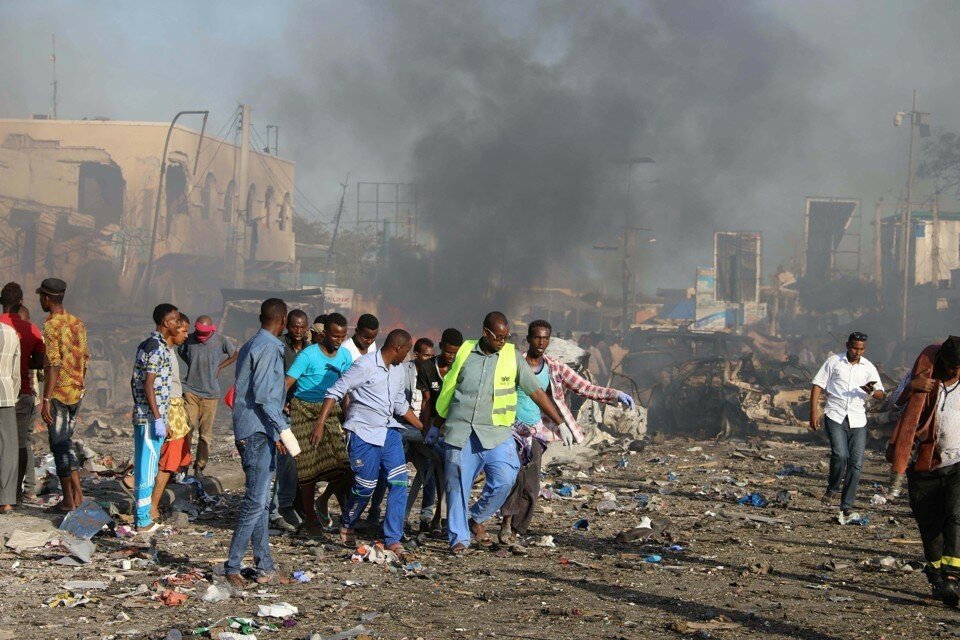 On Oct. 14, I was participating in "Somali Studies in Canada: Resilience and Resistance," a multidisciplinary colloquium held at Carleton University.
It was the first of its kind in Canada, and more than 50 brilliant, bright and eager academics, artists, frontline workers, and grassroots activists from Ontario and Quebec gathered to discuss the Somali diaspora's resilience and resistance over the past 30 years in Canada.
But that was abruptly interrupted as attendees began to hear news of a massive explosion in Mogadishu, Somalia. Two hundred casualties were immediately reported; in just a few hours, more than 300 people were believed to be dead. It is being described as the deadliest attack to take place in the region.
Just two weeks later, on Oct. 28, a car bomb detonated in front of a busy hotel and restaurant as gunmen took hostages inside; later that day, a vehicle carrying government troops triggered a roadside bomb planted by the militant group al-Shabaab. In the end, at least 23 people were declared dead in Mogadishu.
For those of us in Canada who arrived in the early 1990s and who left family and people behind, stories of death and violence have become achingly familiar.
Families that have made difficult decisions to leave loved ones and a homeland behind are constantly forced to relive them in the immediate moments after horrific events have taken place.
It felt like I had barely been given a moment to breathe before I began to call family members and friends to make sure everyone was accounted for. This in-between place—of frantic calls, racing hearts, guilt for the relief that everyone is just fine, frustration, anger and fatigue—was eerily familiar.
Since the explosion, the question at the top of the general public's mind is: "will your community mobilize?"
To me, the question isn't worth asking. Over the summer, thousands in Somalia were displaced and put at risk of starvation due to a rapidly escalating drought. According to the UN Office for the Coordination of Humanitarian Affairs, Somalia is facing a humanitarian crisis and is at risk of a severe famine—all of this coming just six years after the last deadly drought.
They note that between November 2016 and May 2017, an estimated 739,000 people were displaced by the drought; more than 480,000 of the displaced, or 65 per cent, are younger than 18.
Shortly after learning this information, a vast majority of the Somalis I knew in Canada mobilized. Elders added extra remittance payments to their monthly spends; young people coordinated events and fundraised money. Even those who could not give money retweeted, shared statuses and ensured the public was aware of the dangerous situation Somalia was in. Young Somalis became #FamineResistors with many in our city doing the work to garner attention, collect donations and forward to the appropriate hands in Somalia.
The question, then, is not whether we will mobilize. The question is: will you?
On Oct. 8, just six days before the horror in Mogadishu, 16-year-old Zakariye Ali was killed in a Toronto junior high school parking lot; three days before that, 29-year-old Abdulkadir Bihi was shot to death in Etobicoke: Allahu naxariisto. Mustafa Mattan, 28, was fatally shot through the door of his apartment building on Feb. 9, 2015; no killer has been apprehended.
He is just one of at least 100 young Somali men between Toronto and Alberta whose deaths continue to go unsolved by local police despite active work by community members and agencies such as Positive Change that have worked to address the lack of information provided by RCMP and other authorities. Somalis continue to be deported by the Canadian government by Immigration Minister Ahmed Hussen. Despite Hussen's identification as Somali, it's important to remember that representation does not always mean we are allowed to stay.
On top of this, Somalis continue to face negative media depictions that work to present the general public with correlations to terrorism, piracy, and gangsters. Media narratives like Vice's documentary This is Dixon and the now-discontinued CBC drama Shoot the Messenger which looked to fictionalize the Rob Ford crack scandal.
This scandal saw "Project Traveller" come to a head in June 2013 when police stormed an apartment building on Dixon Road in pre-dawn raids that resulted in more than 60 arrests of primarily young Somali men. When the Canadian public and media only know us through the analysis of violence and terror—a characterization all too frequently and easily deployed—there is only attention granted to us in our deaths.
Why do you only want us when we are dead?
In early October 2017, our mothers cried on camera for the kids they raise here. In July 2017, they wept while they watched Abdirahman Abdi be brutally murdered by police. This week, they weep silently for the family they have lost back home. This middle place they've come to reminds them they are not wanted—and still, all everyone offers is prayer.
What happens when the prayers are not enough?
After every death, every drought, every instance of violence, I am hard-pressed to feel grateful that Somalis are granted prayers. We did not get here all by ourselves. We get up and face the onslaught: "Your community again? But how are you feeling?" The answer does not change, and the emotions are the same each time: grief, relief guilt, fatigue, rage, frustration.
We will pray for Somalia, politicians tell us; we will not forget you. But you can not forget those you do not remember. The City of Toronto may light the Toronto sign blue and white, but Mayor John Tory rarely makes commitments to address the violence that lies at the doorsteps of Somali communities.
Somali-British poet Warsan Shire reminds us that "in Somali, when we see injustice, we say 'dhiiga kuma dhaqaaqo?' which translates into 'does your blood not move?' "
Can your blood not be moved?
For those of you who are willing to pray and willing to gather in vigil, try something different. Call out false narratives of terror and deficit when you see them. Ask the Ontario Ministry of Children and Youth Services what specific long-term and sustainable services they are allocating to Somali youth in Ontario. Pressure the Toronto Police Services, Ontario Provincial Police and the RCMP to appropriately investigate the deaths of young Somali men.
Stand in the streets when we tell you the Minister of Immigration has deported us. Pay attention to the counter violent extremism programs that criminalize Somali youth that are being funded by Public Safety and Emergency Preparedness Canada.
Prayer is an act of empathy; action is an act of solidarity. We need both if any of us are to survive.
Somalia Opens First Forensic Lab Dedicated to Rape Investigation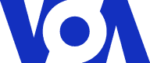 Somalia has opened its first forensic laboratory to process rape kits. Sexual assault is widespread in the country, according to human rights groups, but few victims come forward and few perpetrators are punished. The new forensic lab in Somalia's Puntland region has been hailed as a step in the right direction, but a long road remains to end impunity for gender-based violence. Neha Wadekar reports for VOA from Garowe, Somalia.
'MY MOTHER STILL THINKS FGM WAS GOOD FOR ME'
The summer holiday is known as 'cutting season' – when thousands of migrant families travel with their young daughters to their native countries to undergo female genital mutilation. ELLE speaks to one Somalian survivor about her experience, changing cultural attitudes and fighting back.
After Sophia* was cut, her legs were fastened together and she was told not to move.
In her rural Somalian community, however, animals are free to roam and out of nowhere an ox charged. Despite the searing pain, she ran.
The then-9-year-old fell to the ground and started to bleed. Her stitches had reopened. Sophia's mother, Lesha*, came rushing over, saw her daughter on the floor, and dragged the little girl back to their house – an area designated for female circumcision. Clearly something had gone wrong the first time round. She asked the cutter who had performed the original procedure to do it again.
The result?
Sophia wasn't just mutilated once, but twice, before her tenth birthday.
'I was terrified,' she tells ELLE, 'but I was too young to do anything about it.'
In Somalia, 98% of women and girls between 15 and 49 have had their genitals forcibly mutilated. Female genital mutilation (FGM) is a procedure that intentionally injures or alters young girl's genital organs for non-medical reasons. The procedure also comes with a whole host of risks, including childbirth complications, urinary tract infections and even death.
Some, like Sophia, were cut in their birth place. Yet the NHS recorded more than 5,000 new cases of FGM in England this year, and while a third were born in Somalia like Sophia, some 112 individuals were UK-born nationals.
The statistics highlight what FGM campaigners are sadly already very familiar with: 'cutting season.'
During the months of July, August and September, thousands of girls – especially from Europe and America – are sent overseas for what's sold to them as a 'rite of passage.'
Migrant families, often traveling with their young daughters during summer vacations to their native countries – most commonly in Guinea, Nigeria and Somalia – have the procedure performed at grave risk. The break from school means they have time to undergo, and recover, from FGM.
'This is the peak season,' Asha Ali Ibrahim, 41, told the United Nations Population Fund (UNFPA), in a recent interview. She has been performing female genital mutilation on girls in Diaami, Hargeisa and other parts of Somalia since 1997.
Yet survivors are often shamed into silence. Girls and women are told to never mention what happened, and that doing so will humiliate the family. They're also taught to never look at or touch their genitals. In many cases, women who were cut very young don't even know they've been mutilated.
In Sophia's case, her mother filled her in a year later. Now 20, she can't recall the event vividly, but details begin to bubble to the surface as we talk.
'My mother invited a woman to our house, the person who was doing the mutilation, along with the village neighbours,' she explains. 'They used a rope to tie me down so I couldn't move. I couldn't see much because there were a lot of women in the room – maybe eight or nine – but they had a blade which they used to cut me. The whole thing took about an hour.'
She says they 'sliced off pieces off her flesh' and that she could then see them lying on the ground.
Sophia was subjected to what is defined by the World Health Organization (WHO) as 'type three' mutilation. Essentially, her labia were cut off and she was stitched together, leaving a tiny matchstick-sized hole.
Now a student, she lives in Hargeisa – a town 90km west from the rural Idhanka village in which she grew up – with her Aunt. She moved there for two reasons: better education and, due to the after effects of FGM, much-needed access to health care services.
'Every time I go to the toilet and every month, during my period, I feel pain,' she explains. 'There's a lot of pressure and discomfort. It's not only in my vagina area but in my back and waist area, too. I get sick a lot, and usually stay at home because I can't move around easily.'
On top of the physical pain, Sophia's relationship with Lesha, her mother, has also suffered. They talk on the phone, and she visits Sophia once every three months, but it's complicated.
'When I talk about the problems I have been through [as a result of the procedure] she tells me it was good for me. She was cut, and made the decision I should also be cut, but still to this day believes she made the right decision. My mother thinks FGM is a good and necessary thing.'
How does that make her feel?
'Very sad,' she says. 'I don't think my mother cares about me that much. Whenever I have an issue, I consult with my Aunt. When I fell down, after the ox ran at me, my Mother wasn't concerned about me or the bleeding – she just cared about the stitches. I was crying and she still didn't seem particularly concerned. I'm not sure I'll ever be able to forgive her.'
Herein lies the problem: FGM is so difficult to challenge because its grip on the culture is steadfast. Parents won't risk complaining because it can result in being ostracised, and FGM is often practiced even when it's known to inflict harm upon girls, because families think it will increase their respect within the community.
Sophia's village in Somalia, and others like it, also support female genital mutilation because it keeps girls from experiencing sexual pleasure. There is a perception that intact girls are dirty and by controlling their libido, you can control them, too. In some cases, it's a prerequisite for marriage. The goal is to prevent them from having pre-marital sex so they'll remain 'pure' for their wedding day.
'The future husband wants to open your stitches,' explains Adam Farah, the UNFPA Acting Head of Office in Hargeisa, almost matter-of-factly.
Things are, however, slowly changing. More and more FGM survivors are courageously speaking out, and male relatives who hadn't even been aware of the practice are also taking a stand. A recent Change.org campaign launched by over a dozen Dawoodi Bohra survivors in India has over 50,000 signatures while Safe Hands for Girls – 'a youth-powered movement in Gambia' – is going from strength to strength. The UNFPA has also partnered with local government, health workers, organisations, as well as youth activists to encourage communities and policymakers to abandon the practice.
For the UK, it has been illegal to carry out FGM on British shores since 1985 (not actually that long ago), but so far there has not been a single successful prosecution.
And a case of FGM is either discovered or treated at a medical appointment in England every hour, according to analysis of NHS statistics by a charity. Between April 2016 to March 2017, there were 6,080 newly recorded cases, 1,229 of which the proceedures occurred in Africa and 57 occurred in the UK (though few women actually report the country in which they had the procedure, so those figures are likely higher).
But FGM will only end if it is tackled globally, from the villages of Sierra Leone to the classrooms of Britain. That's why Sophia would also like to educate women and girls about the dangers from her small Somalian town.
Or rather, educate the parents: 'The girls have no power in this situation. I would like to tell the people who are meant to be looking after their children to stop.'
At 20, she's not-yet married, but is nervous about her future husband because she will need to be re-cut in order to have children. 'I don't really want to think about it,' she says.
For now, she's focused on school. Ask her what her favourite subject is, however, and it's a surprisingly bittersweet reminder of her past experience: 'I love biology,' she says. In fact, Sophia hopes to become a doctor one day to 'completely eradicate' FGM – despite the 'huge' medical costs.
But it's her attitude towards the next generation of girls that is perhaps by far the biggest indicator of change.
'If I do have children, there is no way I will take them to an FGM clinic,' she says. 'I don't want my daughters to experience the pain I have endured. I want them to be free.'
*Names have been changed.
Read more about the UNFPA/UNICEF's joint programme to combat FGM in 17 countries here.
TRENDING
Arts & Culture

22 hours ago

Kenyan-Somali, black, Muslim and Canadian: new doc explores Canada's hyphenated identities

British MP praises Somaliland Elections at the House of Commons

Briefing Room

21 hours ago

Somalia's Humanitarian & Disaster Management Minister resigned citing "Confusion and Disorder"

Wararka [Soomaali]

23 hours ago

Talo & Tusaale: Shacabka & Xukuumadda – ABUUKAR ARMAAN

Somalia begins child rights bill drafting process

Somalia, Sudan pull out of CECAFA Cup in Kenya

Scared liar Alex Jones: U.S. has 'colonized Minnesota with Somalis' [VIDEO]