Somali-Canadian Community Discusses Causes Behind Rise in Youth Gang Activity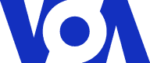 The Somali community that settled in Canada says poverty and a lack of access to jobs and academic opportunities are some of the factors behind deadly gang violence that has taken a toll on its youth.
More than two dozen young Somali men have died in Alberta because of such violence in the past decade, with gang activity spreading to Toronto as well, officials say.
The Somali-Canadian population discussed the issue of gang-related deaths recently at a town hall forum hosted in Toronto by VOA's Somali Service. In attendance at the town hall were an Islamic preacher, a woman who lost a son to violence, and two people representing youth and parents in the community. More than 200 people attended, including parents, relatives and friends of the victims of gang violence.
In 1991, a large number of Somalis fleeing war in their east African country settled in a group of residential towers in northwest Toronto.
Cultural challenges
The community has struggled to integrate into Canadian life, but several speakers said the largest impediments are cultural challenges, as well as poverty and a lack of opportunities for Somali youth, panel members said.
Habiba Aden, a cofounder of a Somali group called Positive Change, lost her 26-year-old son Warsame Ali in a double homicide in September 2012 in Toronto. She said she believes cultural challenges and a loss of identity are major issues driving young Somalis toward gang activity.
"Our sons lack paternal role model, and they do not speak their mother language, which forces them struggle with identity crisis," Aden said.
In Canada, "mothers take the leading role of the family while still struggling with raising more than half a dozen kids. They do not get the same help and cultural co-parenting they would get back home from other family members," Aden said.
She said she believes those challenges lead families to be less physically affectionate with one another, and eventually drive their sons to outside influences.
Sidiq Ali Hashi, the youth representative on the panel said Somali youth are affected by the socioeconomic status of the community coupled with the influence of the poor neighborhoods they live in.
"I think the reason is the environment where the Somali child is being raised. He grows up in the worst poverty-ridden neighborhoods of Toronto," Hashi said. He said the neighborhoods where Somali youth live lack investments and good schools.
Because of these challenges, some students drop out of school and fall in with drug dealers and gangs, Hashi said.
Canada, parents blamed
Panelist Sheikh Saeed Rageah, a religious scholar and Imam, said the education system in Canada has failed Somali youth, calling the schools "systematic racism."
"The education system in this country was designed to segregate us. When the Somali-Muslim child joins the school, he or she is labeled as a child with attention deficit hyperactivity disorder (ADHD or ADD), which deprives them their rights for a fair teaching and homework support," Rageah said.
However, Saeed Mohamed Mohamud, a parent representative on the panel, said blame belonged not with Canada's education system but with parents.
"Whatever it is, I think the system in this country was not designed for Somalis. It has been the same since we came here. But I would put the primary blame on a bad parenting of many members within the community," Mohamud said. "I am a parent. I always see young boys who went to school in the morning, and when they come out hanging out the streets of Toronto with their backpacks. Where are the parents of these boys?"
Some family members had questions for Toronto police, saying many of the homicide cases of slain Somalis remain unsolved.
Toronto police officials said about 40 percent of gang shootings in the city occur in the Toronto neighborhood where Somalis reside.
"We have issues with regards to gang members, drug trade, poverty, lack of opportunity, lack of recreational facilities, inadequate … housing. We have issues with families themselves and the culture that is brought into the community," Toronto police Superintendent Mario Di Tommaso told VOA.
Di Tommaso said the gangs in Toronto, including those within the Somali community, are based on race, gender and ethnicity.
Community involvement
He said the Toronto police have spent resources to investigate the gang-related shootings and homicides, but he said some blame lies within the community and its lack of reporting such activity.
"We will have many situations where the community at large, not necessarily the Somali community, will make observations, will witnesses something, and they are reluctant to call the police," Di Tommaso said. "When that happens, you have a proliferation of crimes within that community, which breeds fear.
"We need more witnesses from the community so that we can advance to our investigations," he added.
At least one parent, Mohamud agreed to a point. He said the community was not happy with how the police and law enforcement agencies handled cases involving the Somali youth, saying, "We have a right that government investigates and tells us who killed our kids, but we also need to collaborate with the law enforcement agencies as well."
Abdirahman Yabarow, chief of VOA's Somali Service, said the forum was designed to give the Somali-Canadian community a chance to explore, brainstorm and find solutions behind the violence that is affecting their youth.
At the conclusion of the two-hour discussion, panelists proposed an organization aimed at gathering and making available resources for the community. They also urged those in the audience to unite against the influences that are pushing the Somali youth to drug- and gang-related crimes.
Canada to boost immigration to 1 million over three years

OTTAWA – Canada will boost immigration to 1 million over the next three years with a plan that "will guarantee" the country's future prosperity, its immigration minister announced Wednesday.
The number of immigrants will be increased to at least 310,000 next year, and continue growing to 330,000 in 2019 and 340,000 in 2020, said Immigration Minister Ahmed Hussen, who assumed office in January and is himself an immigrant.
"This plan will result in the most ambitious immigration levels in history and will guarantee Canada's prosperity now and into the future," he told a press conference.
The arrivals — in economic and family categories, as well as refugees — would push up the population of Canada by about 0.9 percent each year, an increase from 0.8 percent in recent years.
Critics, however, said as many as 450,000 newcomers are needed annually to support businesses and labor needs as the population ages and birth rates fall.
According to the last census, the proportion of the Canadian population born abroad had risen to a near historical high of 21.9 percent in 2016, for a total of 7,540,830.
For the first time, Africa ranked second ahead of Europe as a source of recent immigrants, from 2011 to 2016, Statistics Canada said.
Asia, including the Middle East, remained the leading source.
The top source countries in these two regions were Nigeria, Algeria, Egypt, Morocco and Cameroon; and the Philippines, India, China, Iran, Pakistan, Syria and South Korea, respectively.
This is how undercover cops used a fake book deal to lure alleged Somali kidnapper to Canada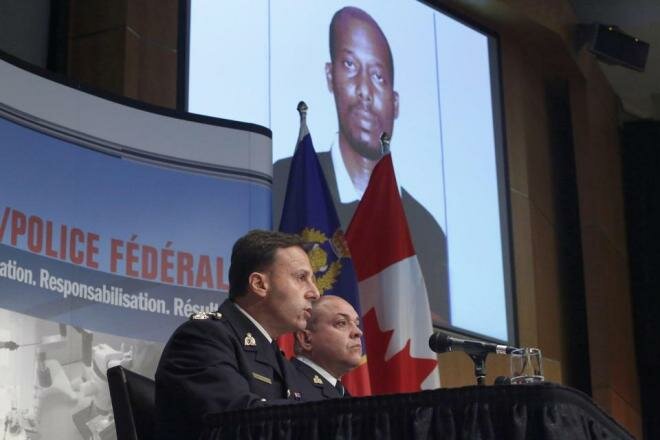 In 2015, Ali Omar Ader's future seemed promising. He was about to sign a publishing contract that he believed would make him a millionaire.
He had big plans to leave his war-torn home country of Somalia to seek asylum in Canada, and to lift his family out of poverty. But it took just a few days from the moment he landed in Canada for it all to come crashing down.
He'd find out the book deal and the new life that he'd been dreaming of was all a lie, part of a grand plan designed by Canada's federal police (RCMP) to lure him to Ottawa and prosecute him for a crime he allegedly committed in Somalia: the kidnapping of Canadian freelance journalist Amanda Lindhout.
Today, Ader is facing life in prison if he's convicted in a complicated international crime saga stretching from the outskirts of Mogadishu, to a luxury hotel on the island of Mauritius and finally on to Ottawa.
His supposed book agent, who he considered a "brother" and "best friend," was actually an undercover cop, coordinating an operation to take down one of the men responsible for holding Lindhout hostage for 15 months. Ader was the operation's sole target and the 40-year-old's fate is now being considered by an Ontario superior court judge, following a 10-day month trial and five-year investigation.
The RCMP's tactics to nail Ader were based on what his defence lawyer has characterized as a "Mr. Big" investigation, designed to elicit confessions from suspects in cold cases. Police entice a suspect to join a fictitious criminal organization by gaining their trust.
To get in the door with supposed underworld kingpins, police create a scenario where the suspect is obliged to confess to serious crimes. By building a "Mr. Big" persona around its undercover agent, who Ader believed was a publisher, police were able to lure him to Canada, where he could be prosecuted for crimes in Somalia.
This is how the international sting went down, according to trial testimony, transcripts of intercepted phone calls, and court documents.
Amanda Lindhout, a rookie freelance reporter from Red Deer, Alta, was kidnapped, along with Australian photojournalist Nigel Brennan, near the Somali capital Mogadishu in August 2008. She was working for Iran's Press TV and had been in Somalia for less than five days when she was taken.
As her mother desperately tried to come up with $600,000 demanded by the kidnappers, Lindhout was subjected to 460 days of torture, including beatings, starvation, and gang rape. The RCMP says Ader was the kidnappers' head negotiator, translating during phone calls between the kidnappers and Lindhout's mother and playing a leadership role in coordinating the crime.
Lindhout's book about the ordeal has been a bestseller since it was published in 2013 and will be turned into a movie. Meanwhile, for his involvement, Ader allegedly received $10,000 from the ransom paid to the kidnappers by Lindhout's family to secure her release. To him, that wasn't enough.
About two months after Lindhout returned home to Canada in 2010, her mother Lorinda Stewart received an unexpected voicemail. It was Ader, seeking to get in touch with her daughter. He and Stewart had spoken extensively during Lindhout's captivity.
But it wasn't Lorinda Stewart who returned his call six months later, but a man claiming to be a representative of the family. In court documents, the undercover RCMP officer is called AK, although that isn't his real name. AK spent five years befriending Ader, gathering information as part of an operation known as Project Slype. Those years of investigative work came to a head in an Ottawa courtroom in October during an emotional legal battle. The judge's ruling isn't expected until 2018.
In his closing arguments, prosecutor Croft Michaelson accused Ader of spinning a "tissue of lies" after he testified in court that he was himself being held hostage by Lindhout's kidnappers, arguing that it made no sense to confess to something he didn't do on two separate occasions to undercover officers.
"There was nothing to be gained by exaggerating his involvement in the hostage-taking," said Michaelson.
A couple of weeks ago in an Ottawa courtroom, Ader sat just metres away from Lindhout as she testified against him. To her, he was known as "Adam" and "the commander." Ader said he'd received instructions from Allah to demand a ransom for Lindhout and Brennan, Lindhout said in court, according to The Canadian Press. Ader also told Lindhout he wanted to marry her.
"Basically they saw me as a piece of property that they owned," said Lindhout, who said she'd been beaten and sexually assaulted during her time in captivity, and kept in grimy conditions, including one place where 'rats were crawling all over [her body]." Ader said he had no idea that Lindhout had been raped or beaten, and that he only had contact with the hostages for the first three months of their captivity.
In his first call with AK in 2010, Ader said he had letters written by Lindhout that he wanted to sell back to her, and subsequently sent over samples. Ader wrote an email to AK two months later bragging that "one day he expected to be a millionaire because he was writing a book" about the history of Somalia called 'A Slow Genocide,' according to court documents. AK sensed an opportunity. He claimed he had contacts in the publishing industry and offered to make some calls.
And so it began. For months, AK feigned interest in Lindhout's letters, as well as the book, before telling Ader that the family didn't have much money. The book became the focus of their conversations. Ader gradually become less interested in selling the letters, and eventually emailed over some scanned copies of what Lindhout wrote when in captivity, in one of the dozen or so different places she was held.
In December 2010, AK told Ader that '"there was a lot of money to be made publishing a book," court documents said. Two days later, Ader revealed his real name, and sent over copies of his passport and university degree — the alleged kidnapper wanted to go to grad school to study international relations. AK helped him research masters programs at Canadian universities, and the two began discussing the possibility of Ader seeking asylum in Canada.
As for the book, he told Ader, the publisher had given him positive feedback. The following year, AK pitched himself to Ader as his book agent, boasting about the successes of Intercon Communications, his made up consulting firm, and offered him a discount on services.
Over the following months, Ader worked on his book, sending AK copies of outlines and chapters as the writing progressed. At AK's suggestion, they met for the first time in May 2013 at a lavish Hilton on the island of Mauritius, so he could officially sign him as a client. Ader had no idea it was the RCMP who had arranged his flight from Somalia, that they'd made arrangements with local police to make sure he was allowed into Mauritius, or that it was one of their officers he was speaking with when he started freely talking about his involvement in Lindhout's kidnapping.
In court this spring, AK recalled meeting Ader at the hotel.
"He was smiling and we hugged when we met," AK told the court. "He was quite happy to see me."
Ader told Khan he'd been approached to work as a translator and negotiator a few hours after Lindhout was kidnapped.
"He told me he became the group's brains, and those were his words," AK said. At the same meeting, during which he signed a contract for AK to act as his worldwide book agent, Ader admitted to sending a proof of life video of Lindhout to Al Jazeera. Because it's the against the law in Mauritius, the RCMP couldn't record the conversation.
Two years passed following the hotel meeting. In that time, AK told Ader he'd suffered a heart attack, and that everything would have to be put on hold while he got better—in reality, however, the RCMP needed to figure out the logistics of bringing Ader into the country.
In June of 2015, AK invited Ader to come to Canada and meet with a publisher who he said was interested in his book — he'd arrange his travels, along with a member of his fake staff. As Ader got ready for the trip, he started following Canadian tourism accounts on Twitter. When he landed a few days later, AK's assistant — another undercover RCMP officer, escorted the alleged kidnapper turned aspiring author to his hotel room.
After an evening of preparation, Ader and AK got ready to meet with an another undercover cop, who took on the role of a Vancouver publisher named "Chris," who ran fake firm called Catalina Publishing.
"Are you ready to impress the publisher?" AK asked Ali just before Chris entered the hotel boardroom, in a video of the meeting played in court. "This is a big deal. It has taken five years to get to this point."
"This is my star, Ali," AK told the fake publishing executive when he walked in, introducing him to a smiling Ader, sporting a suit.
Over the next two hours, Chris walked Ader through the details of the publishing agreement that was worth $234,000, and covered the possibility of future books and a documentary about the kidnapping.
Crucially, the contract also included a full disclosure clause, requiring Ader to divulge anything that could generate negative publicity or legal liability for him or the publisher.
"This is a deal worth over a million dollars in total, ok?" AK told Ader, explaining that he had to be able to protect his company. "So uh… at this point if you'd like to disclose to Chris your total involvement in that, then at least he will be armed and ready to protect you or protect his company."
"They needed to know about the 'Amanda incident,' AK told Ader.
Yes, Ader responded, before launching into an explanation of how he was at tea in Somalia when he got a phone call from a man with an offer. A few minutes later that man arrived and told him someone had captured a foreigner and needed a translator. For a share of the ransom, Ader agreed. He then disclosed a number of "holdback details" — that he'd used the alias "Adam," during the negotiations and that he only had contact with the hostages for the first three months they were held. He had no idea Lindhout was tortured or raped, he said. The $10,000 he received for his work as a negotiator wasn't enough and "he was expecting more," Ader told the RCMP agents posing as publishers.
Ader signed the contract and left the room. In the hallway, he was met by an RCMP officer, who arrested him. He was charged with kidnapping under extraterritorial provisions of the Criminal Code.
"He was one of the main negotiators, " Assistant Commissioner James Malizia told reporters in June 2015, after Ader's arrest. "This investigation posed a number of significant challenges as it was carried out in an extremely high-risk environment, in a country plagued with political instability."
As the lone defence witness in his case, Ader now claims he didn't act voluntarily but was pressured at gunpoint to work as a translator and then held hostage himself. Ader told the court he was grabbed off the street while on break from work and held for several months, receiving instructions on what to say during calls with Stewart. He said he was beaten and attempted to escape, but surrendered after hostage takers threatened his family. He claimed he'd exaggerated the story to make his book sound more salacious and that he wasn't paid by the kidnappers, forcing his own attorney to concede that parts of Ader's story contradicted themselves.
Ader's entire defence has been dismissed by the Crown as flagrant lies. And Ader admitted under cross examination that he wasn't much of a prisoner — he was able to leave the apartment to eat at restaurants, work as a travel agent, and bring his family to live with him.
"They always listen to me … sometimes I yell at them, and tell them to give me time to negotiate and reach an agreement," Ader said during a call played in court with a Somali man who helped the Lindhout family communicate with the kidnappers. "Earlier tonight I called and screamed at them. They have told me I have no right to scream when I don't have ransom money or an arrangement."
TRENDING
Adna Aden "Somaliland is not a State its a Country"

U.S. Carries Out 3 Drone Strikes Targeting Extremists in Somalia

Somali-Canadian Community Discusses Causes Behind Rise in Youth Gang Activity

Why Somaliland is East Africa's strongest democracy

Italy fails to qualify for 2018 World Cup after drawing with Sweden

Habka ay u dhacday Doorashada Somaliland

Somaliland votes for new president amid tight contest

KDF on the spot over Shabaab charcoal exports in Somalia