Kenyan and German filmmakers celebrate Oscar nod
TRT — "Watu Wote" is one of the first Kenyan films to be nominated for an Oscar for Best Live Action Short Film.
"Watu Wote" means "All of Us" in Swahili, the language spoken in Kenya. It depicts the true story of an extremist terror attack on a bus in the country.
Al Shabab militants attacked the bus in north-eastern Kenya just before Christmas, on December 21, 2015.
During the attack, some of the Muslim passengers helped shield and save the lives of a group of their fellow Christian passengers.
The incident inspired German film students to make a film about the attack.
"Oh, it just feels surreal, still," said director Katja Benrath of the nomination.
The students had read about the attack in the German newspapers and decided to tell the story, based on its message of humanity and solidarity.
The film competes against four other films in the Best Live Action Short Film category at the 90th Academy Awards on March 4 2018 in Los Angeles.
Kenyan police seek to recover cache of arms after Al-Shabaab attack
MANDERA — Kenyan police have stepped up search for the Somali extremists who attacked two camps in northeast Mandera county and stole a huge cache of arms after the two raids in which five police officers were killed.
A police report released on Sunday said the terrorists blamed for sporadic attacks along Somalia border also looted the armory during the attacks, escaping with 16 G3 rifles, 26 AK47 rifles, 5 FN rifles, one F3 rifle, one M60 machine gun, one commando mortar 60mm and one base plate mortar 60mm.
The police report which was released two days after the raid by the Al-Shabaab militants says unknown number of ammunitions were also looted in the incident that left 12 police officers injured.
The police said on Friday they have launched a major manhunt for Al-Shabaab group leader that attacked two police camps in Mandera County.
Police spokesman Charles Owino said Jamaa Nuh Abdille, who fled to Somalia with others after the Friday dawn attack in Fino, was behind the killing of five police officers.
"We have since identified the leader of the group that carried out the attack as Jamaa Nuh Abdille who fled with others after the attack to Somalia and we are hot on their trail," Owino said.
According to police report, the terrorists also destroyed a communication mast in the area affecting communication in general. Preliminary findings show the terrorists used Improvised Explosive Devises and other forms of explosives in the attack.
Northeastern Regional Coordinator Mohamud Saleh said they are pursuing various leads into the attack in efforts to recover the stolen ammunition.
"We have mobilized to ensure the area is safe," Saleh said on Sunday. On Wednesday, security agents repulsed Al-Shabaab terrorists who tried to attack two police stations in Wajir.
Three suspects were arrested after they were chased by security forces from Ijara camps in the failed incident.
Police on the ground said the group had fired into the camps before officers there fired back in an exchange that lasted almost 20 minutes.
The area has been experiencing a rise of terror related attacks in the past months in which almost a dozen communication masts. Xinhua
Somali refugees in Kenya between rock and hard place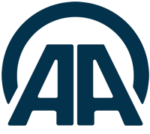 NAIROBI, Kenya- Around half-a-million refugees stranded in Kenya face an impossible choice: either go home to al-Shabaab-wrecked Somalia under a controversial UNHCR "voluntary repatriation" program or stay and face massive debts accumulated due to food shortages at camps.
The dire situation can be witnessed firsthand at the Dadaab Refugee Complex in North Eastern province where over 486,460 refugees have taken asylum, according to figures released in January by The UN Refugee Agency.
Somalis living at the complex, which hosts thousands of makeshift refugee shelters, told Anadolu Agency the only reason they came to Kenya was because they were forced to flee the civil war back home and the threat of al-Shabaab militants who have killed many in the Horn of Africa region.
Dadaab is located 474 kilometers (294 miles) from capital Nairobi. It is an arid place with no paved roads but just swathes and swathes of barren fuscous-golden brown sand. Usually there is no sign of life en route to the camp except for lizards skittering across the sand. But sometimes people appear out of nowhere who can be seen herding camels. They are locals of the area who are mostly nomadic pastoralists and are always on the move.
As soon as one reaches the refugee complex, the picture of neglect and misery hits in the face as harshly as the scorching heat under which the extremely poor people live there.
Anyone who approaches the K1 block at the camp gets overwhelmed with requests from refugees scrambling over a barbed wire fence, urging for food, water, money or anything that one could spare for them.
Men, women and children can be seen squeezing into any spot that provides them with shade, others stare aimlessly into the distance deep in thought.
Tales of horror are in abundance here. One man said he arrived at the camp after spending three weeks in hiding after his family was killed in Somalia. Many others shared similar graphic realities.
Debts after food cuts
Several people at the camp told Anadolu Agency that after 30 percent food cuts were announced by the World Food Programme (WFP) for refugees living in Dadaab, they were forced to take loans to buy food and ended up accumulating "huge" debts of hundreds of dollars.
Many said it was because of these debts that they were now considering the recently-announced United Nations "Voluntary" repatriation program, which claims "to ensure the exercise of a free and informed choice and to mobilize support for returnees."
Yassir Zahi said there is nothing voluntary about going back home and added he simply wants to run away from debt like many other refugees like himself at the camp.
"When the food cuts came, we were forced to accumulate debt since October 2017 because even the food was not enough for one person.
"Nothing is voluntary about me going home; I borrowed to buy food on credit and I am not alone; many have done the same, I owe the guy $300.
"All this I did to buy flour for porridge and milk and rice to feed my family; I used to sell flour but I ended up consuming it all with my family; they [money-lenders] came to ask for their money which I didn't have and they threatened me and my family, especially my 16-year[-old] daughter," Zahi said.
Through the voluntary repatriation program, the UN has created an avenue for people to clear off their debts "by returning back to my war-torn country," he added.
In a 2018 report, Not Time to Go Home, Amnesty International also outlined how refugees were being coerced to go back to war at home due to the severe humanitarian crisis.
People left behind
Aamiina Osman, a 75-year-old woman, was found chained to a tree at the camp, attacking anyone who tried to come near her with a handful of sand.
Her adopted grandson Rashid Latif said she used to be happy and jovial but the terrible conditions at the refugee camp had destroyed the old woman.
"Her real family deserted her and went back to Somalia leaving her to fend for herself; they said that because she is too old she would slow them down once they got to war-torn Somalia; being deserted by the six family members made her partially mentally ill," Latif said.
"On that night [they left], they chained four old women here [to the tree] and their families left; luckily, we found them, otherwise, they would have died; some went back to their homes but I adopted her [Osman] as my grandmother as I am an orphan and I take care of her," he added.
Lack of funds
UNHCR's Yvonne Ndege denied that refugees were being coerced to go back home. "The refugees are actually not 'sent' — they make a considered and informed decision to return or go to Somalia.
"There is a careful and detailed process that refugees who say they want to return follow before we help them return. That's accompanied by up to date information from over 30 local organizations on the ground in Somalia constantly updating refugees on the situation back home. There are also what we call 'go and see' missions led by refugee leaders who go and see what's going on in Somalia and come back with info for refugees considering return."
She also told Anadolu Agency funding had not been adequate to help those wanting to return home.
"75,297 Somalis have voluntarily repatriated to Somalia since 2014, up to Dec 31, 2017; 35,407 returned in 2017 alone.
"There is a funding gap for the whole of Kenya. UNHCR support for refugees is only 32 percent funded, leaving a gap of 68 percent as of the 31st of December, 2017. We need $231.3M but only have $73.1M," Ndege said.
Marco Lembo from the UNHCR said those who return get a "full package" in Somalia, which consists of conditional and non-conditional cash grants, including one-time payment of up to $1,000 per household and monthly grant of $200. He added that six months of food rations, supported by the WFP, are also given.
Somalia remains dangerous
Somali-based al-Shabaab militants continue to control cities in Somalia amid reports of them terrorizing women, men and children along the Horn of Africa region, which in turn causes massive displacement of people.
Guns have not been silenced in Somalia despite 25 years of conflict in the country. Experts repeatedly warn that going back to Somalia means returning to war and death.
But nonetheless, the Kenyan government has halted any new registration of Somali refugees and recently even disbanded its Department of Refugee Affairs, creating an invisible wall to hundreds of thousands who desperately seek asylum. Kenya had also urged the UNHCR to expedite the voluntary return of refugees after shelving a decision to close the camp due to insecurity.
At Dadaab, most refugees who spoke to Anadolu Agency said al-Shabaab had played a major role in their decision to seek asylum in Kenya to begin with, but now things are so bad at their refugee complex they feel they have no option but to take the hard road back home despite the dangers.
Summing up the sentiments of thousands of refugees like himself, Zahi concluded: "Life here is a hellish nightmare, I tell you".
Suspected Al-Shabaab militants kill 3 in Kenyan school attack
WAJIR, Kenya, Feb. 16 (Xinhua) — Suspected Al-Shabaab militants killed three Kenyan teachers and injured one other in an attack Friday on a school in the country's northeastern county of Wajir, officials said.
The militants in early morning attacked the Qarsa primary school near the borders with Somalia and Ethiopia, in a town about 70 km from Wajir town, the capital of the county, killing three non-local teachers, said Mohamud Saleh, coordinator of Kenya's northeastern region.
Authorities have been working to find another teacher who was allegedly shot in the hand and escaped with injuries.
Saleh said that ongoing efforts have been made to trace the killers, who escaped soon after the incident.
"This is (a) very unfortunate incident and the first of its kind in Wajir County," he said, noting that the militants had planted improvised explosive devices (IED) along the route to the school.
Police said the militants seemed to have planted enough IED on roads leading to the school, making it extremely hard for ambulances and reinforcement teams to get to the site on time.
"One of our vehicles that was responding to the attack was partly hit by an IED … but all our officers are in good condition," said Mohamed Sheikh, Wajir Administration Police commandant.
Local residents said tension and uncertainty remains high in the entire county.
Northeastern Kenya has suffered grenade and gun attacks in recent years since Kenya took its troops to Somalia to fight the Al-Shabaab militia group in October 2011.
Several attacks believed to have been carried out by Al-Shabaab have occurred in Mandera, Wajir, and Garissa and Dadaab districts of northeastern Kenya even as the military reports gains against the Islamist group by capturing their military bases and killing scores of them.
TRENDING
Watch Sir Mo Farah being harassed by German Police in Munich Airport

Kenya to assist Somalia develop legal and justice systems

Yusuf, 14, aims to be first US Muslim president

Somali Funk Music in the 70s: Caashooy by Ahmedey Abukar

Former child refugee may be sent back to Somalia after 18 years in Canada

Take a Journey Back to a Simpler Time in Southern Somalia

Somalia: Roadside Bomb Kills 4, Including 2 Officials

AMISOM Warns of Increased Al-Shabab Ambushes