Somali refugees in Kenya between rock and hard place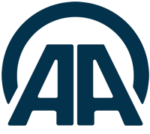 NAIROBI, Kenya- Around half-a-million refugees stranded in Kenya face an impossible choice: either go home to al-Shabaab-wrecked Somalia under a controversial UNHCR "voluntary repatriation" program or stay and face massive debts accumulated due to food shortages at camps.
The dire situation can be witnessed firsthand at the Dadaab Refugee Complex in North Eastern province where over 486,460 refugees have taken asylum, according to figures released in January by The UN Refugee Agency.
Somalis living at the complex, which hosts thousands of makeshift refugee shelters, told Anadolu Agency the only reason they came to Kenya was because they were forced to flee the civil war back home and the threat of al-Shabaab militants who have killed many in the Horn of Africa region.
Dadaab is located 474 kilometers (294 miles) from capital Nairobi. It is an arid place with no paved roads but just swathes and swathes of barren fuscous-golden brown sand. Usually there is no sign of life en route to the camp except for lizards skittering across the sand. But sometimes people appear out of nowhere who can be seen herding camels. They are locals of the area who are mostly nomadic pastoralists and are always on the move.
As soon as one reaches the refugee complex, the picture of neglect and misery hits in the face as harshly as the scorching heat under which the extremely poor people live there.
Anyone who approaches the K1 block at the camp gets overwhelmed with requests from refugees scrambling over a barbed wire fence, urging for food, water, money or anything that one could spare for them.
Men, women and children can be seen squeezing into any spot that provides them with shade, others stare aimlessly into the distance deep in thought.
Tales of horror are in abundance here. One man said he arrived at the camp after spending three weeks in hiding after his family was killed in Somalia. Many others shared similar graphic realities.
Debts after food cuts
Several people at the camp told Anadolu Agency that after 30 percent food cuts were announced by the World Food Programme (WFP) for refugees living in Dadaab, they were forced to take loans to buy food and ended up accumulating "huge" debts of hundreds of dollars.
Many said it was because of these debts that they were now considering the recently-announced United Nations "Voluntary" repatriation program, which claims "to ensure the exercise of a free and informed choice and to mobilize support for returnees."
Yassir Zahi said there is nothing voluntary about going back home and added he simply wants to run away from debt like many other refugees like himself at the camp.
"When the food cuts came, we were forced to accumulate debt since October 2017 because even the food was not enough for one person.
"Nothing is voluntary about me going home; I borrowed to buy food on credit and I am not alone; many have done the same, I owe the guy $300.
"All this I did to buy flour for porridge and milk and rice to feed my family; I used to sell flour but I ended up consuming it all with my family; they [money-lenders] came to ask for their money which I didn't have and they threatened me and my family, especially my 16-year[-old] daughter," Zahi said.
Through the voluntary repatriation program, the UN has created an avenue for people to clear off their debts "by returning back to my war-torn country," he added.
In a 2018 report, Not Time to Go Home, Amnesty International also outlined how refugees were being coerced to go back to war at home due to the severe humanitarian crisis.
People left behind
Aamiina Osman, a 75-year-old woman, was found chained to a tree at the camp, attacking anyone who tried to come near her with a handful of sand.
Her adopted grandson Rashid Latif said she used to be happy and jovial but the terrible conditions at the refugee camp had destroyed the old woman.
"Her real family deserted her and went back to Somalia leaving her to fend for herself; they said that because she is too old she would slow them down once they got to war-torn Somalia; being deserted by the six family members made her partially mentally ill," Latif said.
"On that night [they left], they chained four old women here [to the tree] and their families left; luckily, we found them, otherwise, they would have died; some went back to their homes but I adopted her [Osman] as my grandmother as I am an orphan and I take care of her," he added.
Lack of funds
UNHCR's Yvonne Ndege denied that refugees were being coerced to go back home. "The refugees are actually not 'sent' — they make a considered and informed decision to return or go to Somalia.
"There is a careful and detailed process that refugees who say they want to return follow before we help them return. That's accompanied by up to date information from over 30 local organizations on the ground in Somalia constantly updating refugees on the situation back home. There are also what we call 'go and see' missions led by refugee leaders who go and see what's going on in Somalia and come back with info for refugees considering return."
She also told Anadolu Agency funding had not been adequate to help those wanting to return home.
"75,297 Somalis have voluntarily repatriated to Somalia since 2014, up to Dec 31, 2017; 35,407 returned in 2017 alone.
"There is a funding gap for the whole of Kenya. UNHCR support for refugees is only 32 percent funded, leaving a gap of 68 percent as of the 31st of December, 2017. We need $231.3M but only have $73.1M," Ndege said.
Marco Lembo from the UNHCR said those who return get a "full package" in Somalia, which consists of conditional and non-conditional cash grants, including one-time payment of up to $1,000 per household and monthly grant of $200. He added that six months of food rations, supported by the WFP, are also given.
Somalia remains dangerous
Somali-based al-Shabaab militants continue to control cities in Somalia amid reports of them terrorizing women, men and children along the Horn of Africa region, which in turn causes massive displacement of people.
Guns have not been silenced in Somalia despite 25 years of conflict in the country. Experts repeatedly warn that going back to Somalia means returning to war and death.
But nonetheless, the Kenyan government has halted any new registration of Somali refugees and recently even disbanded its Department of Refugee Affairs, creating an invisible wall to hundreds of thousands who desperately seek asylum. Kenya had also urged the UNHCR to expedite the voluntary return of refugees after shelving a decision to close the camp due to insecurity.
At Dadaab, most refugees who spoke to Anadolu Agency said al-Shabaab had played a major role in their decision to seek asylum in Kenya to begin with, but now things are so bad at their refugee complex they feel they have no option but to take the hard road back home despite the dangers.
Summing up the sentiments of thousands of refugees like himself, Zahi concluded: "Life here is a hellish nightmare, I tell you".
Suspected Al-Shabaab militants kill 3 in Kenyan school attack
WAJIR, Kenya, Feb. 16 (Xinhua) — Suspected Al-Shabaab militants killed three Kenyan teachers and injured one other in an attack Friday on a school in the country's northeastern county of Wajir, officials said.
The militants in early morning attacked the Qarsa primary school near the borders with Somalia and Ethiopia, in a town about 70 km from Wajir town, the capital of the county, killing three non-local teachers, said Mohamud Saleh, coordinator of Kenya's northeastern region.
Authorities have been working to find another teacher who was allegedly shot in the hand and escaped with injuries.
Saleh said that ongoing efforts have been made to trace the killers, who escaped soon after the incident.
"This is (a) very unfortunate incident and the first of its kind in Wajir County," he said, noting that the militants had planted improvised explosive devices (IED) along the route to the school.
Police said the militants seemed to have planted enough IED on roads leading to the school, making it extremely hard for ambulances and reinforcement teams to get to the site on time.
"One of our vehicles that was responding to the attack was partly hit by an IED … but all our officers are in good condition," said Mohamed Sheikh, Wajir Administration Police commandant.
Local residents said tension and uncertainty remains high in the entire county.
Northeastern Kenya has suffered grenade and gun attacks in recent years since Kenya took its troops to Somalia to fight the Al-Shabaab militia group in October 2011.
Several attacks believed to have been carried out by Al-Shabaab have occurred in Mandera, Wajir, and Garissa and Dadaab districts of northeastern Kenya even as the military reports gains against the Islamist group by capturing their military bases and killing scores of them.
Somalia given greenlight to respond in border case

The International Court of Justice has allowed Somalia to file a response to a case in which it has sued Kenya over a maritime border.
The move kick-starts a fresh round of arguments, which could determine the final flow of the border.
The court Monday announced that Somalia should respond to Kenya's claim that the current flow of the border should remain intact by June 18, after which Kenya will have another six months to poke holes in the response.
"The court issued this decision taking into account the views of the parties and the circumstances of the case. The subsequent procedure has been reserved for further decision," said a statement from the court's registry.
KENYA'S PLEA
On February 2 this year, presiding judge Ronny Abraham accepted Kenya's plea to file a second round of arguments, which Nairobi said would take longer to prepare. This means the two countries will have another opportunity to argue before the court.
Somalia sued Kenya in August 2014, saying the border between the two countries should extend diagonally into the sea, south of Kiunga and not eastwards as it is today. But Kenya has argued that this may also affect its sea border with Tanzania. The current border has existed largely as a result of Presidential Proclamation of 1979.
When the case was presented to court last year in February, Kenya's preliminary objections were dismissed. Kenya had argued that the court lacked jurisdiction and that the two countries had signed a memorandum of understanding to have the matter resolved through the UN Commission on the Limits of the Continental Shelf, something which Nairobi had claimed was not yet exhausted.
AREA IN CONTEST
The area in contest is about 100,000 square kilometres, forming a triangle east of the Kenyan coast
In 2009, Kenya and Somalia had reached an MoU and deposited it at the UN. It proclaimed that the sea border should run eastwards. But the case is also influenced by the suspected oil deposits in the contested area. Somalia had argued that Kenya was prospecting in the area, something that could expose Somali resources to exploitation should it win.
In December, Kenya filed an argument before the Court saying the matter can best be handled through the UNCLOS and insisted its continued exploration, fishing and other activity in the disputed area is based on a bilateral decree issued by the countries' leaders in 1979.
History repeats itself through Kenyatta, Odinga feud

It is a much-storied political dynasty rivalry, but the history of the love-hate relationship between the Kenyatta and Odinga families keeps turning new chapters with the latest instalment playing out in the ongoing political standoff with a remarkable sense of deja vu.
Last week, President Uhuru Kenyatta and his political rival Mr Raila Odinga once again re-lived the duel that their fathers – founding President Mzee Jomo Kenyatta and his first Vice-President Jaramogi Oginga Odinga – started more than half a century ago.
The parallels between the contest of the fathers and sons range from the mundane – such as the similarity in ages – to the profound, like how the conflict is shaping national politics and the country's future.
Consider this interesting fact: In terms of age, Uhuru and Raila find themselves on the opposite sides of where their fathers were at the peak of their political duels.
Jaramogi was 55 when he resigned as vice-president in 1966 while Jomo was 75.
NRM ILLEGAL
More than a half century later, the age factor is flipped: Raila is now 73 – roughly the same age Jomo was in 1966 – while Uhuru is 56, just a year older than Jaramogi was at the time of the fallout with the founding President.
What has remained constant in these dynastic duels is that the balance of power has firmly remained in favour of the Kenyattas.
Of more importance however is how the two generations of the Kenyattas have handled the challenge to their authority by the Odingas and how this has shaped Kenya's history.
In this regard, Uhuru has proved that, indeed, the apple does not fall far from the tree.
The move by Interior Cabinet Secretary Fred Matiang'i to declare National Resistance Movement (NRM) – associated with Raila's Nasa – an illegal group mirrors the outlawing of Jaramogi's Kenya People's Union (KPU) by Jomo 47 years ago.
KPU MEMBERS
After resigning as Vice President, Jaramogi formed KPU, which became the official opposition to Jomo's ruling Kanu party.
However, the State employed every trick in the book to harass the party's followers.
Security agencies monitored the movements of KPU officials, limited their international travel by withdrawing their passports, and fired civil servants perceived to be supportive of the party.
Jomo himself led the onslaught against KPU, branding it a clandestine organisation.
"If anybody dares to spoil the party that fought for uhuru (independence), he will be dealt with firmly. We shall crush him into powder," Jomo warned at a public rally.
Following the deaths and chaos that broke out on October 25, 1969 between KPU supporters and Jomo's security guards during a presidential visit to Kisumu, Jomo moved swiftly to bring Jaramogi to heel.
CONSTITUTION
Two days after the incident, Jaramogi was placed under house arrest for a year and KPU was banned five days later, thus returning Kenya to a one-party State.
In efforts to rein in Jaramogi, Jomo amassed sweeping powers that made him an imperial president, a later source of many of Kenya's ills.
The situation has changed considerably from Jomo's days, with the enactment in 2010 of a robust Constitution that protects freedoms.
But events of recent days suggest that the more things change, the more they remain the same.
Uhuru has waged a campaign against the Opposition, media, Judiciary and the civil society, which he accuses of unfairly targeting him and working on behalf of his opponents.
Commenting on Nasa's plans to "swear in" Raila, Attorney-General Githu Muigai cautioned that it was "high treason".
COLD WAR
Last week, the government arrested several Nasa MPs who played key roles in Raila's largely symbolic "swearing-in" on January 30.
It remains to be seen whether Uhuru will carry out his AG's threat and detain the Nasa leader, just like his father Jomo did in 1969.
The conflict between Jomo and Jaramogi took place under the shadow of the Cold War pitting the West against the communist USSR.
The two Kenyan protagonists became pawns in the global struggle for domination by the two superpowers.
While Jomo eschewed communism in favour of capitalism, Jaramogi, who had been a darling of the West before independence, threw in his lot with the Soviets.
One of the peripheral players in the Cold War was China, a communist state with its own designs in Africa.
A large but poor country at the time, China still vied with the Russians and the Americans for influence in Kenya.
SUPERPOWER
Jomo, with the help of the US, moved to limit China's support for Jaramogi.
Kanu mandarins termed the "Red Dragon's" embassy in Nairobi "Agent No1 of subversive activities".
But 50 years later, things have changed. Today, China is a global superpower.
While Jomo turned his back on China, his son Uhuru has fully embraced the Asian giant and it is now shaping his legacy.
It has already done so by delivering Uhuru's first term signature project: the standard gauge railway, whose first phase between Mombasa and Nairobi was built in a record four years at a cost of at least Sh375 billion of Chinese loans.
During a state visit to Beijing in May last year, Uhuru described China as a true friend of Kenya.
"In the spirit of shared prosperity and friendship, I wish to assure Your Excellency (Chinese President Xi Jinping) of our desire to co-operate closely with you, to build an even stronger strategic partnership," he said.
TANZANIA
To cement their new-found friendship, last month President Kenyatta hosted Communist Party of China (CPC) top brass at State House, where it was agreed that the Chinese officials would train Jubilee Party on "democracy", grassroots mobilisation and party management.
However, the geopolitical shifts brought about by the decline and eventual disintegration of the USSR and the end of the Cold War forced the Odingas to abandon their communist route and embrace the West who supported the push to end Kanu's one-party rule.
Kenya restored multipartyism in 1991.
Neighbouring Tanzania is another country that has been at the heart of a dynastic political tussle.
The Kenyattas have always regarded successive governments in Tanzania with suspicion.
It's not a secret that the current Jubilee administration enjoys a strained relationship with the government of President John Magufuli, a family friend of the Odingas.
INSTABILITY
During the 2015 General Election in Tanzania, Jubilee ill-disguised preference for the opposition's Edward Lowassa of Chadema party that eventually lost.
When Raila suggested in a speech in the lead-up to the January 30 "swearing-in" that forming a government abroad was an option if the situation inside was not conducive, many thought he meant Tanzania.
In short, there hasn't been any love lost between Dar es Salaam and Nairobi.
On December 2016, Government Spokesman Erick Kiraithe said two neighbouring countries were trying to destabilise Kenya.
It was widely perceived that one of the two countries was Tanzania.
"Investigations into recent political activity have yielded intelligence to the effect that there are individuals within the country who are working with two neighbouring countries to subvert the government and create conditions of instability, insecurity, lawlessness and strife," Mr Kiraithe said.
SUSPICION
These were largely the same allegations that Jomo's government made against Tanzania in the 1960s.
On April 1966, the media reported that Jaramogi had met Sheikh Hussein, a prominent Tanzanian businessman with alleged powerful political connections there, to plot against Jomo.
Jaramogi was also accused of having met two Tanzanian ministers, Sheikh Abdul Rahma Mohammed Babu, minister for Commerce and Co-operatives, and Mr Michael Kamaliza, Minister for Labour.
Dar es Salaam denied the meetings took place.
The mutual suspicions between the two neighbours was one of the factors that eventually led to the disintegration of the first East African Community in 1977.
During the fight for independence, Jaramogi, though not a collaborator, was perceived by the British colonial government as a safe, rational bet whom they could do business with, rather than Jomo.
Described by pre-independence colonial governor Sir Patrick Renison as "the leader to darkness, death and destruction, Jomo had been jailed in 1952 on trumped-up charges as the leader of the Mau Mau independence movement.
ICC
The Britons were surprised, therefore, when Jaramogi turned down the offer to be Kenya's first president, declaring that "Kenyatta is my next God", vowing that there would be no uhuru (independence) while Mzee was in prison.
But when Jomo's son, Uhuru, was indicted in 2010 by the International Criminal Court (ICC) over his alleged involvement in the planning of the 2007/2008 violence, Jaramogi's son, Raila, did not defend him as his father had done to Jomo.
"The guilt or innocence of suspected perpetrators is proved through trial, where the facts of the case are examined," Raila said in 2012.
It is believed that the strong anti-imperialist sentiment aroused by ICC cases against Uhuru, his deputy William Ruto and four other Kenyans stirred the Jubilee support base and propelled them to the presidency in 2013. The Kenyan cases eventually collapsed.
KIAMBU MAFIA
At this point, it is worth considering another interesting fact: The Kalenjin community has been at the centre of the political battles between the Kenyattas and the Odingas, and their respective Kikuyu and Luo ethnic support bases.
Following Jaramogi's resignation in 1966, Jomo appointed Daniel Moi VP and stuck with him for the next 12 years.
This was despite a cabal around the President, often referred to as the "Kiambu Mafia", scheming to prevent Moi from automatically taking over upon Jomo's death.
Moi returned the favour by fishing Uhuru from relative obscurity and thrusting him into the political limelight when he named him his preferred successor.
Although Uhuru lost the December 2002 presidential elections, he had stamped his imprimatur in national politics.
SUCCESSORS
But it would take the support of another Kalenjin, Mr William Ruto, 10 years later, to actualise Uhuru's presidential dreams.
Many political analysts think that the end of Uhuru's term in 2022 will mark an end to the Kenyatta-Odinga dynastic battles, assuming that Raila opts out of the race as he has suggested in his previous public statements.
The death of Raila's firstborn son Fidel in 2015 robbed the Odinga family of an obvious heir to their political dynasty.
Rosemary, Raila's second born who dropped out of the race for Kibra constituency parliamentary seat last year over health concerns, is often seen as the most politically savvy of Raila's children.
Of the Kenyattas, none of Uhuru's scions are thought to be cut for the rough and tumble of political life — at least for now.
TRENDING
Somalia's first forensic lab targets rape impunity

Canadians call for return of relative held in Ethiopia

Two Somali men stabbed to death in north London as 2018 toll reaches 15

INTERVIEW: Somalia gears towards improving its monetary policies

Novels my way to respond in measured way: Nadifa Mohamed

Somalia: Detained Children Face Abuse + INTERVIEW

Families plead for update on Somali deportation case at impromptu town hall

U.S. military denies Al-Shabaab killed its soldier in Somalia