Kenya plans to start moving some of the refugees at the Dadaab camp to safe havens in Somalia. Internal Security PS Francis Kimemia said the relocation would be done in liaison with the UNHCR and the international community to areas that have been secured by Kenyan troops battling Al Shabaab militants. "In fact, there are safe places inside Somalia More...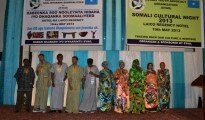 Xaflad Balaaran oo lagu soo bandhigayay hidihii iyo dhaqankii soo jireenka ahaa ee Soomaaliyeed ayaa xalay lagu qabtay hotelka Liaco Regecny ee magaalada Nairobi ee dalka Kenya. Xafladan oo si heersare ah loo soo More...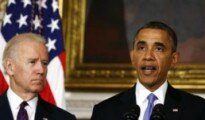 Madaxweynaha Maraykanka Barack Obama ayaa goor dhowayd ka hadlay masiibada ka dhacday Gobolka Oklahoma halkaasoo ay ku dhinteen ugu 24 qof, kadib dabaylaha ku dhuftay magaalada Moore oo u dhow Oklahoma City. Madaxweyne More...