Ethiopia prime minister Hailemariam Desalegn resigns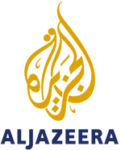 Hailemariam Desalegn says he has submitted his resignation as both Ethiopia's prime minister and chairman of the country's ruling coalition.
Hailemariam's announcement comes amid a political crisis and lingering unrest in the Horn of Africa country, which has been releasing thousands of political prisoners to ease tensions.
"Unrest and a political crisis have led to the loss of lives and displacement of many," Hailemariam said in a televised address on Thursday.
"I see my resignation as vital in the bid to carry out reforms that would lead to sustainable peace and democracy," he said.
Hailemariam added, however, that he will stay on as prime minister in a caretaker capacity, until the ruling Ethiopian People's Revolutionary Democratic Front (EPRDF) and the country's parliament accept his resignation and name a new premier.
Al Jazeera's Mohammed Adow, reporting from Doha, said parliament will meet on Friday to choose Hailemariam successor and noted that Ethiopian Foreign Minister Workneh Gebeyehu is considered to be a leading candidate for the position.
"If they choose a candidate from either of the two main groups who have been protesting for most of the past three years, the Oroma and the Amhara, then it will be interesting to see how they are going to appease the other group that they leave out of this coalition," he said.
Hundreds of people have died in a wave of violence across Ethiopia, initially sparked by an urban development plan in the capital, Addis Ababa, in 2015.
The unrest spread as demonstrations against political restrictions and human rights abuses broke out.
Prisoners released
Demonstrations demanding greater freedoms began in late 2015 and engulfed much of the restive Oromia and Amhara regions, Ethiopia's most populous areas, before spreading to other parts of the country.
The unrest led to a months-long state of emergency that has since been lifted.
The government has long been accused of arresting critical journalists and opposition leaders.
Human rights organisations and opposition groups have called for their release, saying they were arrested on trumped-up charges and punished for their points of view.
In January, Hailemariam announced that his government would release detainees and so far 7,000 people either saw their charges dropped or were pardoned.
An academic-turned-politician, Hailemariam has led Ethiopia since 2012, after the death of former leader Meles Zenawi.
He served as deputy prime minister and foreign minister under Meles before assuming power, and he was also elected chairman of the African Union in 2013.
Canadians call for return of relative held in Ethiopia
AL JAZEERA — A Canadian family is calling on Prime Minister Justin Trudeau to negotiate the release of a citizen imprisoned in Ethiopia saying "there will never be a better time than now to get him home".
Canadian Bashir Makhtal, 49, has been imprisoned in Ethiopia since January 2007 on charges of "terrorism".
Authorities in Addis Ababa, Ethiopia's capital, accuse Makhtal of being a ringleader for the Ogaden National Liberation Front (ONLF) – a rebel group pressing for self-rule in Ethiopia's eastern Ogaden region – and he was sentenced to life in prison.
Ethiopia classifies the ONLF as a "terrorist" organisation.
The United States, United Kingdom, Canada, and the European Union, however, do not.
Makhtal, whose grandfather was a founding member of the ONLF, has always declared himself innocent, saying he was in the region to promote his clothing business.
Now, more than a decade on, the Ethiopian government's recent release of thousands of political prisoners and peace talks with the ONLF have given Makhtal's family further impetus in campaigning for his release.
'There is hope'
Asiso Abdi, Makhtal's wife, told Al Jazeera that Ethiopian authorities could be persuaded to include Bashir among those freed, if Canada applies adequate diplomatic pressure.
"If the government of Justin Trudeau is willing to get Bashir home, there will never be a better time than now," Abdi said. "When there is a life, there is a hope."
Canadian officials say they are exploring every possible option to bring Makhtal back to Canada.
Omar Alghabra, parliamentary secretary to Canada's minister of foreign affairs, met Makhtal during a diplomatic visit to Ethiopia in April 2017.
Negotiating Makhtal's release is a priority for the Canadian government, he told Al Jazeera.
"Our objective is to see this happen as soon as we can… At every opportunity, the discussion with Ethiopian officials regarding Mr Makhtal happens," Alghabra said.
"[But] these conversations are not easy… The Ethiopian government see him as someone who has been convicted and is serving a sentence."
Despite mounting diplomatic pressure, Ethiopian officials continue to deny Makhtal is a political prisoner and block his release from jail.
Metasebia Tadesse, Ethiopia's ambassador to Qatar, told Al Jazeera recent prisoner releases were specifically intended to "create a broader political space within the country", and will not affect Makhtal's status.
"Bashir Makhtal is not an Ethiopian, he is imprisoned due to the terrorist crimes he committed," Tadesse said. "One cannot mix his case with the current measures taken by the Ethiopian government."
When questioned, Tadesse refused to provide Al Jazeera with further details regarding the nature of the "terrorist crimes".
'An unfair trial'
Rights group Amnesty International said Makhtal has been detained unfairly.
"Once charges were laid against Makhtal we pressed for him to be provided with a fair trial and an opportunity to mount an effective defence, such as by having full access to allegations, evidence and witnesses against him," Alex Neve, secretary-general of Amnesty International in Canada, told Al Jazeera.
"That was not the case, nor was his appeal hearing a fair process," Neve said.
Lorne Waldman, Makhtal's Canada-based lawyer, told Al Jazeera that Ethiopia had subjected his client to a number of extrajudicial measures: including an illegal extradition and torture.
"Bashir's version of events has been the same since the beginning, that he was in Somalia doing business … [and] when there was the [Ethiopian] military incursion into Somalia he, like thousands of others, fled to the Kenyan border," Waldman said.
"He was detained at the border and taken into custody in Nairobi, and from Nairobi he was illegally spirited on a private plane to Ethiopia without any formal extradition proceedings," he added.
"Then he was tortured and charged under the anti-terrorism provisions in Ethiopia, before being prosecuted in what people generally felt was an unfair trial, convicted and sentenced to life in prison."
Extraordinary rendition
Amnesty said Makhtal's transfer to Ethiopia was "tantamount to an instance of extraordinary rendition", adding it was "very likely" he had been subjected to torture or other forms of cruel treatment in Ethiopia.
The prevalence of torture in Ethiopia – described as a "major problem" in Human Rights Watch's 2018 report – and Makhtal being held incommunicado at the beginning of his detention support Amnesty's concerns regarding mistreatment, Neve said.
Authorities in Ethiopia did not acknowledge they had imprisoned Makhtal until July 2007, six months after his arrival in Addis Ababa, his relatives told Al Jazeera.
Nearly 11 years later, Makhtal's family still has little clarity about whether Ethiopia will release him.
Some 12,000km away from his prison cell in Ethiopia, Makhtal's absence in Canada continues to be felt every day, Abdi told Al Jazeera.
"They took my husband and with him my future happiness," she said.
"I have already missed 11 wedding anniversaries with him, 11 years of my life have gone. I'm missing a half of me deep inside the dark cell of an Ethiopian prison."
Ethiopia releases 1,500 prisoners in eastern Somali region -statement
NAIROBI, Feb 22 (Reuters) – Ethiopia has released more than 1,500 prisoners in its eastern Somali region, government officials said on social media, days after the government declared a state of emergency to try to tamp down unrest in Africa's second most populous nation.
"On Wednesday, over 1,500 prisoners were released following a pardon by President Abdi Mohammed Omer," the Somali Region's communications bureau said on Facebook late on Wednesday, referring to the regional president.
"The inmates had been jailed on charges that include anti-peace activities," it added, without giving details.
Ethiopia has already released more than 6,000 prisoners since January, including some high-profile journalists and opposition leaders. They were charged with a variety of offences, including terrorism.
Prime Minister Hailemariam Desalegn said the releases were designed to increase "political space" in Ethiopia following anti-government protests that began in 2015.
Hundreds of people were killed during two years of protests that convulsed the country's two most populous provinces, whose ethnic Oromo and Amharic communities complain they are under-represented in the country's corridors of power.
Friday's declaration of a six-month-long state of emergency followed Hailemariam's surprise resignation on Thursday. He remains in office, overseeing the region's biggest economy, until a new prime minister is appointed.
The government previously imposed a state of emergency in October 2016, which was lifted in August 2017. During that time, curfews were in place, movement was restricted and about 29,000 people were detained. It's unclear how many remain in prison.
(Writing by Katharine Houreld; Editing by Toby Chopra)
What triggered unrest in Ethiopia? INSIDE STORY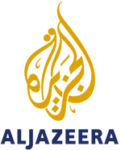 Ethiopian Prime Minister Hailemariam Desalegn's surprise resignation came after sustained anti-government protests in the East African country.
While the government considers who will take his place, it has imposed a state of emergency for the next six months.
Ethiopia is the second most populous country in the African continent, with 100 million people in more than 40 ethnic groups.
The two largest groups, the Oromo and the Amhara, make up around two-thirds of all Ethiopians.
Tigrayans account for just six percent of the population but they dominate politics and the security forces.
It's a 25-year-old arrangement but one that is causing a great deal of resentment among the other groups.
So, what's next for Ethiopia?
TRENDING
Djibouti seizes control of Dubai-run Doraleh port

Muslim models take over runways at Milan Fashion Week

Somali PM demands Intensified Security

Police abandoned us, say Somalis in wake of London knife killings

Uganda to host AMISOM leaders in key Somalia summit

'You have dark skin and you are beautiful': the long fight against skin bleaching

UPDF on Somali Shooting: We Acted in Self Defence

Job and pay gap between local Somali graduates and diaspora returnees