#SOMALIA Taxation Arguments frm Both Sides (Bakara Traders vs Gov't)
JOIN THE CONVERSATION TELL US WHAT YOU THINK.

Business owners in #Bakara market (#Mogadishu) are protesting over a 5% tax imposed by the government, in an effort to pay back some of its international debt. pic.twitter.com/IOr60hELqk

— Bartamaha Somali News (@Bartamaha) February 21, 2018
Somalia Tax Argument From Both Sides: Bakara Traders vs The Government
Somalia's busiest and largest open-air market in Mogadishu has been closed for the past two days.
Business owners in Bakara market are protesting over a five percent tax imposed by the government, in an effort to pay back some of its international debt.
JOIN THE CONVERSATION TELL US WHAT YOU THINK.
INTERVIEW: Somalia gears towards improving its monetary policies
CGTN — Somalia's central government imposed a five percent sales tax this month as part of efforts to win billions of dollars in international debt relief. This was followed by protests in Mogadishu's main market by traders opposed to the tax. CGTN's Abdulaziz Billow sat down with the country's minister of finance who shed more light on the country's monetary policies
Somali government introduces 5% sales tax to boost revenues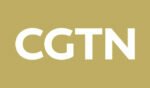 The Somali government has launched an aggressive tax collection campaign. The administration has imposed a five percent sales tax as part of efforts to win billions of dollars in international debt relief. However there are concerns on whether the country's powerful businessmen pay up.
Business: China's Tecno takes market lead in Somalia amid rapid growth
MOGADISHU (Xinhua) – Three years ago when Chinese phone-maker, Tecno made its entry through local dealers in Somalia, mobile phone users got a chance to sample new brand in a market which had then been dominated by Nokia, Samsung among other brands.
Tecno has today positioned itself as a force to be reckoned with in terms of brand penetration and market dominance in the Horn of Africa nation.
"People were not really sure if they could buy mobile phones from China," Mohamed Dahir, an official dealer of Techno Mobile brand in Mogadishu told Xinhua on Monday.
"We brought the first mobile sets in 2014 and they soon became popular with the middle-class and particularly students who liked it because of its longer lasting battery," said Dahir as he helps clients try some of the latest Tecno series he recently stocked.
Tecno Mobile which prides itself as the first dual-SIM handset supplier in Africa dedicated to transforming state-of-the-art technologies for emerging markets, has made significant inroads into Somalia placing itself as one of the market leaders in smart phone technology.
Somalis, just like their counterparts in other African countries, have embraced smart phones as their primary medium of communication as millions of users document moments and share them online to the world.
"I have found this brand (Tecno) to be my most favorite choice for smart phones," Nuradin Abdulkadir, one of the Tecno users told Xinhua in Mogadishu said. "It has a good internet connection capacity and several exciting features." Abdulkadir said.
The longer lasting battery makes Tecno a first choice for Mohamed Omar who contends his choice for smart phones is largely influenced by its ability to retain power for a long time.
"I have bought several phones but always was forced to carry a power bank around because the battery goes off easily. But with Tecno, I can go the whole day without worries of being off service." Omar said.
Omar, a student in one of the universities in Mogadishu noted that the phone has gained traction among students who like the brands because of its features and cost.
"The prices for Tecno phones are friendly for students and at the same time they are able to get the same or even better features found in far more expensive brands," Omar said.
The dealer Dahir said his customers have now fully embraced the China-made phone despite earlier fears about phones from China.
"It was not easy to convince customers to buy phones from China. They had built a relationship with brands from Europe and the United States; but with time, they got convinced that Tecno could offer them a real alternative and superior taste," said Dahir.
He added that the dual sim option for an original phone was a plus for Tecno.
"Our customers got the chance to own an original phone which allows them to use twin Sim cards. This strongly made our customers convinced that they were getting a good run for their money and I can say we now control at least 50 percent of the market." he said.
The entry of Tecno Mobile into Somalia not only revolutionized smart phone technology but also opened avenues for job creation among the population, especially the youth who form the bulk of the population.
"Several young men and women have now worked as sales executives in our dealer shops while others have now started their own shops buying from us in bulk or importing directly from China," added Dahir.
TRENDING
Al-Shabaab plundering starving Somali villages of cash and children

Canadians call for return of relative held in Ethiopia

Two Somali men stabbed to death in north London as 2018 toll reaches 15

Somalia's first forensic lab targets rape impunity

INTERVIEW: Somalia gears towards improving its monetary policies

Somalia: Detained Children Face Abuse + INTERVIEW

Novels my way to respond in measured way: Nadifa Mohamed

Families plead for update on Somali deportation case at impromptu town hall