Charcoal production in South Central Somalia
Charcoal is a major fuel for domestic use and revenue from its trade are the primary source of income for al-Shabaab, the Islamist terrorist group in Somalia. Its production triggers deforestation and has led to environmental degradation .For instance, the loss of the protective tree layer has the direct consequence of increasing the underlying soil's vulnerability to erosion by exposing it to agents such as desiccating winds and heavy rains (FAO, 2007). Charcoal production accelerates the process of desertification, decreasing the amount of land useable for agriculture or grazing and pushing locals out of areas as they become uninhabitable after charcoal producers clear all the trees. This deforestation also decreases bio-diversity as species that relied on the tree groves are unable to survive without them. Degraded rangelands due to tree felling to meet the increasing charcoal demand are a common sight across Somalia.
Larger and consequently denser trees are selected for charcoal production. Therefore, the main and preferred timber species is Acacia bussei. A recent study by FAOSWALIM for Puntland estimated a 5% loss of this tree species annually. This estimate can be applied across Somalia. Another study by SWALIM focusing on Jilib area estimated a 3.3% tree cover loss within a very short period (2011-2013). This loss was solely attributed to charcoal production in the region. Large scale charcoal production concentrates first in areas where tree density is higher and distance from main roads, agriculture areas, and settlements is low, but also, as tree cover diminishes, new access roads are built to exploit areas further away. Tracks/access paths are a common feature at/around charcoal producing regions (shown with yellow arrows in the vhr images of 31 May 2016 and 21 Feb 2017). In some cases, the trees are felled at a different site and transported to another one where the kiln is made for charcoal production.
In Somalia charcoal is produced in 'kilns'; a type of oven. The cut trees are piled up, covered with iron sheets, and buried with sand. After the oven burns for up to a week, the sand and sheets are removed. The wood has then turned into charcoal, which is then packed into bags/sacks ready to transport for export or domestic use (often using tracks and 'dhows'; lateen-rigged ships with one or two masts, used in the Indian Ocean). Large quantities are transported each year to the Arabian Peninsula, despite a UN ban on charcoal export.
The study area measuring about 36,700 sqkm was precisely defined using both Landsat images classified as Forested areas and the observations made on VHR considering the area affected by deforestation for charcoal production. It covers the district of Jamaame, major parts of Badhaadhe, Kismaayo, Jilib, Bu'aale, Afmadow, and minor parts of Sablaale, Diinsoor and Saakow.
Multi-temporal dataset of very high-resolution remote sensing images such as WorldView-1, 2 and 3 were used to map kiln locations in the study area. The acquisition dates of the images range from 2011 to 2017. Charcoal production sites can be seen on satellite images as dark round/ almost round patches. Many small tracks/ paths are a common feature at these sites. They are used for access and transport. The average radius of the kilns is 3.3m but some are as big as 6m in radius. Multi temporal analysis of vhr images reveals a tremendous increase of charcoal sites over the years.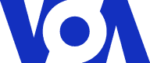 In Somalia this past September, Turkey opened its first military base on the African continent. Over the past ten years, Turkey has expanded its presence in Africa, establishing 36 embassies and major trade links.
Turkey has a long history with North African countries, says David Shinn, a professor at George Washington University's Elliot School of International Affairs. In 2016, Turkey had more than $10 billion in trade with Egypt, Algeria and Morocco.
Now Turkey is expanding into African countries below the Sahara Desert. A Turkish company is building a multi-billion dollar railroad across Ethiopia and Tanzania. The state-owned Turkish Airlines flies to more than 50 African cities.
Most of Turkey's ties to Africa are about business, says Shinn, who believes Turkey wants to invest in private African companies and expand its exports.
Turkish President Recep Tayyip Erdogan has made Africa an important part of his foreign policy.
In a statement published by Al-Jazeera last year, Erdogan wrote, "Many people in the world associate the African continent with extreme poverty, violent conflict and a general state of hopelessness. The people of Turkey have a different view.
"We believe Africa deserves better," he wrote.
Shinn says the new Turkish military base in Somalia is a display of power and helps to strengthen strategic alliances.
Turkey's presence in Somalia goes back to the Ottoman Empire, when Turkey built small communities along the Somali coast. But, its recent interest is linked to politics as well as economics.
Somalia is a mostly Muslim nation, like Turkey, and Erdogan thinks a partnership could be helpful to both countries. Turkey can help Somalia as it struggles with food insecurity, drought, and terrorism.
On October 14, more than 300 people died from a car bomb explosion in Mogadishu, Somalia's capital. It was the country's worst terrorist attack in 20 years.
Turkey helped immediately. It flew wounded people to a Turkish hospital in Ankara. Turkey condemned the attack and offered Somalia support and solidarity.
A few days later, Somali Prime Minister Hassan Ali Khaire went to Ankara to meet the Turkish Prime Minister and visit the victims.
"Turkey's help and support will be written in our history books and we will never forget that," Khaire said at a news conference.
Turkey plans to train as soldiers thousands of Somalis at the new military base just south of Mogadishu. The soldiers will replace AMISOM, the international peacekeeping force now in Somalia. It is to withdraw over the next three years.
AMISOM is helping Somalia fight the terrorist group al-Shabab, suspected of the October bomb attack. Al-Shabab calls AMISOM an army of "foreign invaders." Many of the troops are Christians from other African nations.
Serhat Orakci is an Africa expert with the IHH Humanitarian Relief Foundation. He told VOA that the newly trained Somali soldiers could help fight al-Shabab.
The presence of Turks may be more acceptable in Somalia since they are Muslims.
Since 2015, Erdogan has visited Ethiopia, Djibouti, Somalia, Kenya and Uganda. He also traveled to Tanzania, Mozambique and Madagascar. In each country, he requested that Gulen schools close. Gulen Schools are Islamic schools named after Fethullah Gulen, a clergy leader with many international followers. Years ago, Gulen chose to leave Turkey and live in the United States.
Erdogan says Gulen was the leader of a violent overthrow attempt in Turkey in 2016. Gulen denies the accusation. More than 250 people died during the violence.
At least six governments in Africa have agreed to close the schools although they are popular.
Shinn thinks it unlikely that Turkey will continue to expand in Africa when Erdogan leaves office. He added that Turkey's economy will have to remain strong to continue its presence in Africa.
Islamic State thriving in Somalia: UN report

An Islamic State faction in Somalia has grown significantly over the past year, carrying out attacks in Puntland and receiving some funding from Syria and Iraq, a report by UN sanctions monitors said Friday.
The faction loyal to Sheikh Abdulqader Mumin was targeted by US drone strikes last week in the first US operation targeting IS in the Horn of Africa, US Africa Command said.
In the report, the UN monitoring group for Somalia said the IS faction, which was estimated in 2016 "to number not more than a few dozen, has grown significantly in strength" and may "consist of as many as 200 fighters."
Phone records from Mumin showed he was in contact with an IS operative in Yemen who acts as an intermediary with senior IS leaders in Iraq and Syria "though the exact nature of this contact is unclear," said the report.
Former members of the faction who defected in December said the Mumin group received orders as well as financing from Iraq and Syria, the report said.
The group captured the town of Qandala in Puntland's Bari region in October 2016, declaring it the seat of the Islamic Caliphate in Somalia before being pushed out two months later by Puntland forces backed by US military advisers.
In February, IS gunmen stormed a hotel in Bosaso, the economic capital of Puntland, and in May the faction carried out its first suicide attack at a police checkpoint near Bosaso, killing five people.
"The group showed signs of increasing tactical capabilities during its first attack target a hotel," said the UN monitors.
– Haven for foreign fighters –
The UN report raised concerns that the Bari region could become a potential haven for foreign IS fighters as the extremists are driven out of their strongholds in Syria and Iraq.
The IS group in Somalia "presents more natural appeal to foreign terrorist fighters than Al-Shabaab," whose aim is to establish a state government by Islamic law, it added.
Al-Shabaab, another Islamist militant group, is affiliated with IS's global rival Al-Qaeda.
The Bari region has attracted a limited number of foreign fighters including Sudanese national Abu Faris who is on the US terror list for recruiting foreign fighters for Al-Shabaab.
While the faction is expanding, its fighters appear to be poorly paid or not paid at all.
Unmarried fighters receive no salary, while married militants receive $50 per month plus $10-$20 per child, depending on the age.
The report estimated that the salary payments were between $3,000 and $9,000 per month, allowing IS leaders "to fund its insurgency on a limited budget".
UN monitors said the faction will likely face frequent defections from poorly paid fighters, a problem that also affects Al-Shabaab.
African Union troop drawdown will 'shock' Somalia, expert
RFI — The African Union mission in Somalia (AMISOM) has said it will start the process of withdrawing troops from the country. Some 1,000 troops will be pulled out by the end of the year with the aim of pulling out all soldiers by the end of 2020. AMISOM has been deployed in Somalia for some 10 years. It has been fighting the hardline militant group Al-Shabaab, an Al-Qaeda affiliate. AMISOM's withdrawal will mean handing over security of the country to the Somali national army, however there are questions as to whether the Somalis are ready to take charge. RFI's Daniel Finnan spoke to Rashid Abdi, Horn of Africa specialist, International Crisis Group…
Radio France Internationale's English service
TRENDING
U.S. and Somali Strikes on Shabab Said to Kill Nearly 100 Militants

Comprehensive approach to security in Somalia discussed today in Mogadishu

Wararka [Soomaali]

23 hours ago

Booliiska Jubbaland Oo Puntland Ku Wareejiyey Eedaysane Kufsi

A Tech Hub in Mogadishu Aspires to Link Investors and Innovators

Breakaway Somaliland to elect new president

US asks Amisom troops to stay on in Somalia, pledges support

High spirits as Somaliland prepares to vote