Future of Somali children at stake as conflict, drought rages, says charity
NAIROBI, June 16 (Xinhua) — Somalia's two and a half decades old civil strife coupled with natural calamities could deny its children their future, the international charity, Save the Children, says in its 2017 global report on status of children launched in Nairobi on Friday.
The report titled "Stolen Childhoods, End of Children Report 2017" cites Somalia among five countries with the worst living conditions for children in the world thanks to endemic conflicts and natural disasters.
Hassan Noor, the Country Director for Somalia at Save the Children said that malnutrition, lack of access to education and quality health, harmful cultural practices alongside breakdown of law and order has pushed the lives of children in the horn of African state to the margins.
"Flourishing childhood is a mirage in Somalia due to harsh living conditions worsened by conflicts and endemic droughts. These children have been denied the most basic rights like proper nutrition, health and education," Noor said.
The stolen childhood report collected data from 172 countries to shed light on the plight of young ones based on key parameters like nutrition, health, education and safety.
It reveals that Nordic countries like Norway, Finland, Netherlands and Sweden have the best living conditions for children while Niger, Central African Republic and Somalia have the most unfriendly environment for children to grow and thrive.
Noor regretted that child labor, early marriages and illiteracy have denied children in Somalia and other post conflict states a chance to realize their dreams.
"Our latest survey revealed that school attendance among Somalia children has declined while a growing number of them have become victims of violence or target for recruitment by extremist groups," said Noor.
The survival of Somalia children hangs in the balance due to civil turmoil, poverty, broken health infrastructure and absence of social safety nets.
Director of Policy, Planning and Strategic Information in Somaliland's ministry of health, FaisaIbrahim said that unsafe deliveries, communicable diseases and malnutrition are to blame for high rate of infant mortality in Somalia.
"The under five mortality rate in Somalia currently stands at 137 out of 1000 live births. It is the highest in the region. Investments in child survival programs should therefore be stepped up," Ibrahim remarked.
She added that strategic interventions like immunization, nutrition, education and hospital based deliveries are key to prolong the lives of young ones in Somalia.
The end of childhood report 2017 revealed that nearly 26 percent of Somalia children are stunted while 50 percent of them are out of school due to a combination of factors like poverty, hunger and violence.
Deputy Country Director, Save the Children Somalia, Ebrima Saidy emphasized that investments in child welfare is key to place Somalia on a path of peace, stability and growth.
More Than 130 Somali Refugees Repatriated from Yemen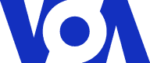 GENEVA — In a joint operation funded by the United States, the U.N. migration and refugee agencies have repatriated 134 Somali refugees from war-torn Yemen.
A refugee boat carrying 73 men and women and 61 children left the Yemeni port of Aden on Monday and is to arrive Tuesday at the Somali port of Berbera. It is the third voluntary return of Somalis organized by the International Organization for Migration and U.N. refugee agency since September.
IOM spokesman Joel Millman said some previous efforts had to be suspended in the past few years because of the risks involved in organizing an operation such as this in a war-torn country.
"Despite security difficulties there and the fact of divided authorities, we were still able to get into an area around Aden that has not always been accessible to humanitarian aid groups and manage this transport," he said.
The U.N. migration agency reports the Somalis came to Yemen in search of a better life, but got caught up in the conflict and often were subjected to abuse by smugglers. The IOM began organizing the voluntary returns in November 2016. Since then, the agency has helped 1,845 Somalis return home.
Millman told VOA Somali refugees receive a reintegration package to help them restart their lives when they arrive home. He said they often receive a grant of $1,100 so they can start a business, buy a cow, or invest in some other form of livelihood. That acts as a big inducement for refugees to voluntarily return, he noted.
"It is a strong sweetener because the stigma of going abroad and failing is so great that we find this is a very effective way of lubricating I guess is the best word, this process," he said.
Millman said the cash grant ends up being less expensive for the donor than the cost of keeping a refugee or migrant in detention in Europe. He noted that the repatriation project is funded by a $4.4 million donation from the United States.
Somalia faces yet another famine
Somalia is facing its second major famine in six years.
Under the shadow of that threat, one aid group is making a difference for the many Somalis who have lost loved ones and their homes.
When it struck in 2011, the Turkish Red Crescent was among the first international aid groups to help. And it hasn't left Somalia since.
TRT World's Editor-at-Large Ahmed al Burai, has more.
9 dead, more at a risk as drought ravages Somalia
A severe drought has claimed the lives of at least nine people in Somalia's Galkayo District, media reported.
The state broadcaster, Mogadishu Radio, quoted Galkayo Mayor Hersi Yusuf Bare giving the statistics while warning that the situation could get worse.
"The destitute people I met at Harhaar pastoral land are deeply susceptible to the effects of the famine generated by the severe drought," said Mr Bare.
"So far, nine people have died in the areas visited, a sign that many more were vulnerable," he added.
The mayor said the severe weather conditions had displaced thousands from Galkayo, which lies some 750km north of the capital Mogadishu.
He stressed that many nomadic people had been forced to migrate as the drought continued to decimate most of their livestock.
The generally insufficient rains in the southern and central Somalia have severely diminished the local food supplies.
UN agency OCHA on August 31 stated that malnutrition had reached emergency levels in a number of locations in southern and central Somalia.
"Malnutrition, one of the leading indicators of the crisis, has reached emergency levels in a number of locations in southern and central Somalia, primarily, though not exclusively among displaced populations," OCHA was quoted saying in ReliefWeb .
"Overall, some 388,000 acutely malnourished children are in need of critical nutrition support, including life-saving treatment for more than 87,000 severely malnourished children."
TRENDING
U.S. and Somali Strikes on Shabab Said to Kill Nearly 100 Militants

Comprehensive approach to security in Somalia discussed today in Mogadishu

Wararka [Soomaali]

23 hours ago

Booliiska Jubbaland Oo Puntland Ku Wareejiyey Eedaysane Kufsi

A Tech Hub in Mogadishu Aspires to Link Investors and Innovators

Breakaway Somaliland to elect new president

US asks Amisom troops to stay on in Somalia, pledges support

High spirits as Somaliland prepares to vote