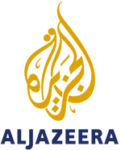 Hers is a remarkable journey: from a refugee camp in Kenya to a state legislature in the United States. In 2016, Ilhan Omar became the first elected Somali-American Muslim lawmaker in the US, the same night that Donald Trump was elected president.
When asked about Trump's role in the rise of anti-Muslim, far right, white nationalist hate groups in the country, Omar says she would come very short of holding him "exclusively responsible".
"I think when you … demonise and dehumanise, it is easy for people to commit acts of violence against those individuals because they no longer see them as a person, as someone who has feelings, who's worthy of respect," says Omar.
"We are moving away from this idea that we are supposed to be a welcoming nation."
In this special interview, we speak with Minnesota State Representative Ilhan Omar about Trump and the rise of Islamophobia in the US.
Case of botched ICE flight to Somalia signals legal shift on deportations
The U.S. government's prospects for deporting 92 people it unsuccessfully tried to fly to Somalia in December are getting murkier.
What's more, a legal fight over the passengers' fates — many of whom are from Minnesota — joins a string of recent cases that could stake out a more muscular role for federal courts in blocking deportations. The government has countered that Congress stripped the courts of any say in deportation challenges.
But a Miami federal judge ruled he has the power to keep the 92 Somalis in the United States, and he appears poised to give them time to fight their removals. That's the latest example of judges reasserting an authority to stay removals, particularly in cases where authorities come for immigrants long slated for deportation but allowed to stay because of conditions in their home country. Just last week, a judge in California blocked the deportations of Cambodians, including at least one from Minnesota, ordered back when that country refused to take deportees.
"It's really important to make sure the courts have some check on what could be unfettered federal government power over deportation," said Michele McKenzie of Minneapolis-based nonprofit The Advocates for Human Rights, which has helped with the Somalia case.
In court filings, the government has suggested these judicial decisions will spur a flurry of last-ditch, frivolous court bids to win extra time in the United States. It has noted that some immigrants involved in the recent cases, such as two-thirds of the passengers on the botched flight to Somalia, have criminal convictions, including for murder.
A failed mission
A chartered Immigration and Customs Enforcement (ICE) flight with the 92 Somalis made it to Senegal back in December. But according to a government account, logistical issues stranded the plane for 20 hours at a Dakar airport and led the agency to return the deportees to Florida.
Attorneys have said 28 of the passengers are from Minnesota. Some have lengthy criminal histories. Others, including a Rochester cardiovascular technician and an Owatonna police officer, built quiet lives after failed asylum claims years ago. ICE detained them amid a return to deporting immigrants to Somalia that began under the Obama administration and ramped up last year under President Donald Trump.
The Miami lawsuit alleges the detainees spent 40 hours sitting shackled on the plane and were struck, kicked, choked and disparaged by guards. Attorneys at the University of Minnesota's Center for New Americans, the University of Miami and two other organizations argue the failed flight and international publicity surrounding it have made it more dangerous to return the deportees to Somalia. They asked the judge to block a do-over of the flight so the plaintiffs can file new cases in immigration court or with the Board of Immigration Appeals.
In January, attorneys also filed a complaint that said staff at a Florida detention center were abusive and denied plaintiffs enough access to lawyers and medical treatment.
ICE doesn't comment on pending suits. But in court filings, officials denied the plaintiffs' allegations, offering testimony from health care providers and saying the detention center segregated some after disorderly behavior, such as assaults on staff.
The government has argued the court has no jurisdiction in the case because the Real ID Act of 2005 placed deportation challenges in the hands of the immigration appeals board.
Judge Darrin Gayles ruled the case's "extraordinary circumstances" give him limited jurisdiction to ensure due process for the plaintiffs, who might have new arguments for reopening their deportation cases.
Winning reprieves
Gayles will decide this month whether to continue blocking passengers' deportations and for how long, but his order signaled he is open to giving the plaintiffs until they get a response on bids to reopen their cases.
The courts have also reclaimed a more active role in blocking deportations in recent cases involving Iraqi immigrants in the Detroit area and Indonesian Christians in New Hampshire. In late January, a federal judge in California stayed the deportations of about 90 Cambodian refugees detained nationwide. Linus Chan of the Center for New Americans said these cases are significant at a time of stepped-up enforcement. A district court in the Twin Cities also acted to keep several men off the December flight to Somalia.
The judges are saying you can't just sit on these orders for five or 10 years and then deport people without giving them a chance to challenge their removals because so much has changed," Chan said.
Jessica Vaughan of the Center for Immigration Studies, which advocates for restricting immigration, said the rulings concern her — the judges are not accountable if those with convictions reoffend during these reprieves — but she believes they will be reversed: "The appeals courts and the Supreme Court are going to get very busy with all this lawfare aimed at undermining enforcement of our immigration laws."
Trump's 'marching orders' to the Pentagon: Plan a grand military parade
WASHINGTON (Reuters) – U.S. President Donald Trump has ordered Pentagon and White House officials to begin planning a military parade in Washington similar to the Bastille Day parade he witnessed in Paris in July, the Washington Post reported on Tuesday.
At a meeting at the Pentagon on Jan. 18 that included Defense Secretary Jim Mattis and Joint Chiefs of Staff Chairman General Joseph Dunford, Trump said he wanted a military parade, the Post reported, citing a military official who spoke on condition of anonymity.
"The marching orders were: I want a parade like the one in France," the military official said, according to the Post. "This is being worked at the highest levels of the military," the official added.
After the Post published its story, the White House issued a statement that said Trump "has asked the Department of Defense to explore a celebration at which all Americans can show their appreciation."
A White House official, who spoke on condition of anonymity, said the parade planning was in the "brainstorming" stage and nothing had been decided, the Post reported.
The Pentagon was aware of a request for a parade but was only just starting to explore possibilities, including on timing, a Pentagon spokesman told Reuters.
Trump has said he was impressed by the military parade he watched in Paris on July 14. U.S. and French soldiers marched together to mark 100 years since the United States entered World War One and France's annual Bastille Day holiday. It included tanks, armored vehicles and a flyover of U.S. and French military jets.
"To a large extent because of what I witnessed, we may do something like that on July 4 in Washington down Pennsylvania Avenue," Trump told reporters in September. "We're actually looking into it."
The U.S. capital has held large military displays to mark significant occasions, including victories in war, but rolling tanks and marching troops down Pennsylvania Avenue are not typically done on the U.S. Independence Day holiday.
Ilhan Omar, First Somali-American State Lawmaker: Trump's SOTU was "Disgusting" & "Fascist"
DEMOCRACY NOW — During President Trump's first State of the Union address Tuesday night, he repeatedly tried to conflate immigrants, including DREAMers, with terrorists and gang members—the latest in a string of racist or xenophobic statements Trump has made throughout his time in office.
Yet, on Tuesday night, many lawmakers with the Congressional Black Caucus protested against Trump's racism—and his recent comments calling African nations "shithole countries"—by wearing traditional African kente cloth. For more on the State of the Union, we speak with Minnesota state Representative Ilhan Omar, the highest-elected Somali-American public official in the United States.
AMY GOODMAN: This is Democracy Now!, as we look at President Trump's first State of the Union, spending the hour on it. On Tuesday night, some Democrats in the chamber booed when President Trump used the term "chain migration" and tried to link terrorist attacks to policies allowing recent immigrants to sponsor relatives.
PRESIDENT DONALD TRUMP: The fourth and final pillar protects the nuclear family by ending chain migration. Under the current broken system, a single immigrant can bring in virtually unlimited numbers of distant relatives. Under our plan, we focus on the immediate family by limiting sponsorships to spouses and minor children.
This vital reform is necessary not just for our economy, but for our security and for the future of America. In recent weeks, two terrorist attacks in New York were made possible by the visa lottery and chain migration. In the age of terrorism, these programs present risks we can just no longer afford. It's time to reform these outdated immigration rules and finally bring our immigration system into the 21st century.
AMY GOODMAN: That was President Trump at his State of the Union.
Joining us now, Minnesota state Representative Ilhan Omar, former refugee, Muslim, the highest-elected Somali-American public official in the United States. You were in Washington, D.C., from Minnesota, to attend one of the alternative State of the Unions, Ilhan Omar. Can you respond to what President Trump said last night?
REP. ILHAN OMAR: Yeah, thank you, Amy, for having me. I was just sort of listening to that little bizarre bit about our immigration programs being outdated, and the only thing I could think about was his fascist ideas being outdated.
AMY GOODMAN: Talk specifically about these linkages he made, continually, this line he drew between young people coming to the United States over the border and MS-13 killing people.
REP. ILHAN OMAR: I mean, it is really disappointing, and it saddens me, but it doesn't surprise me, that this person can't comprehend how dangerous it is to create a link between people who might be committing some atrocious crimes to immigrants that are coming to this country seeking a brighter future for their children, and the countless people from Central America and South America who are coming to this country for opportunities, that my family came here for, and many of the immigrants before us came. It is unbecoming of a president and a leader to be able to make those kind of disturbing and disgusting links.
AMY GOODMAN: You're a part of a group, as a young Somali-American Muslim legislator, of America's Cabinet, a nonpartisan project launched by young elected officials. Can you talk about what this is?
REP. ILHAN OMAR: Yeah. We realize that, this past year, we could be in the streets, we could resist some of the horrendous ideas that are coming out of Washington, or we could—or we could get involved as young electeds who have fluency and understanding of what our constituents need. We believe we have bold ideas that are going to lead our country to be able to keep up with fulfilling its promise.
TRENDING
Djibouti seizes control of Dubai-run Doraleh port

Muslim models take over runways at Milan Fashion Week

Somali PM demands Intensified Security

Police abandoned us, say Somalis in wake of London knife killings

Uganda to host AMISOM leaders in key Somalia summit

'You have dark skin and you are beautiful': the long fight against skin bleaching

UPDF on Somali Shooting: We Acted in Self Defence

Job and pay gap between local Somali graduates and diaspora returnees