Support Somali American Mom Brutally Beaten in Columbus, OH
Rahma Warsame, Somali American and single mother, was brutally beaten by a white man as she came in defense of another sister. She is currently recovering at Riverside Hospital, Columbus, Ohio (where she is employed). She has 4 missing teeth, a badly swollen face, lips and nose. She will not be able to return to work for a few weeks so we would like to alleviate any financial stresses for her.
Stand with Sister Rahma (
Click Here

)

Her 12 year old son is traumatized and staying with his relatives; he is preparing to start middle school in the fall.
Pictured with his wife on Snapchat: inmate stabbed to death inside Wormwood scrubs jail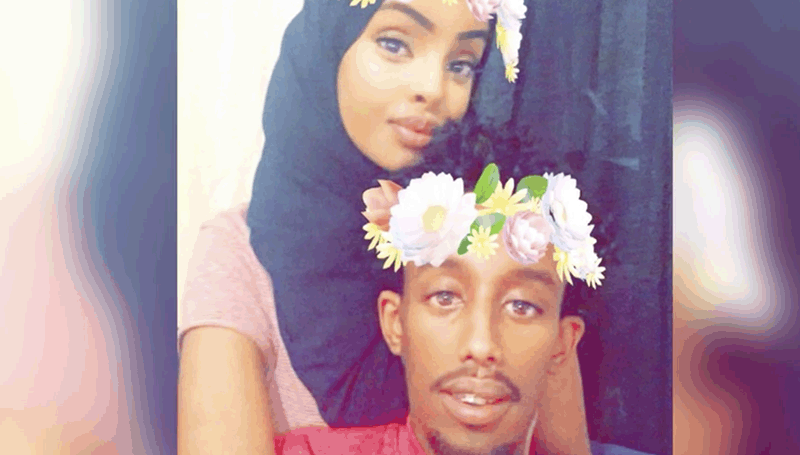 The family of a prisoner stabbed to death inside Wormwood Scrubs today said: "He should have been safe."
Khader Ahmed Saleh, 25, was found dead in another inmate's cell with multiple knife wounds yesterday afternoon. Four inmates have been arrested on suspicion of murder.
The father-of-one was being held ahead of his sentencing next month for drugs offences.
He moved to the UK 13 years ago from Somalia with his mother Amina Dualeh, three older brothers and sister, and lived in Tower Hamlets with his wife Salma Hassan, 20, and their two-year-old son.
Mrs Dualeh, 58, said: "I cannot believe his life has been taken while inside a prison. It is unacceptable. I have lost my son and he is never coming back. Who has the responsibility? I am so sad."
Mrs Hassan said: "It is appalling. He should have been safe in the prison. Officers should be held accountable."
His uncle, Duale Yusuf, a Somali community activist, said Mr Saleh had been targeted by a gang inside the prison.
He said: "This tragedy has touched our hearts and the family are broken. We are devastated. He was a very kind person. A nice, quiet person. This is heartbreaking for the family."
The family said they are planning to organise a protest outside the jail.
The incident comes a month after an inspection report revealed "high levels of serious violence" and chronic staff shortages at the Category B prison.
Extra security measures were introduced after 90 reported assaults on staff in the previous six months.
A Prison Service spokesman said today: "Our sincere condolences are with the family of Mr Saleh.
"Since the last inspection, HMP Wormwood Scrubs has taken decisive action to reduce violence, conducting a full review of safety and security at the prison.
"The prison has now introduced body-worn cameras, additional CCTV and patrol dogs, and will be recruiting 120 extra officers to further improve safety.
"We are working with the police on their investigation and it would be inappropriate to comment further at this stage."
A spokesman for the CPS said Mr Saleh was being held on remand while awaiting sentencing at the Old Bailey next month after pleading guilty to two counts of supplying class A drugs.
National figures published last week revealed a 25-year high in violence behind bars, with 28,165 incidents in the 12 months to September.
Three of the 295 deaths in prison custody in 2017 were murders.
In October 2016 HMP Pentonville inmate Jamal Mahmoud, 21, was stabbed to death and two others were injured in an attack at the north London.
Two men aged 21, a 20-year-old and a 23-year-old man, who are all prisoners at the jail, have been arrested on suspicion of murder.
Somali-American girls battle families to send Portland molester to prison
The intense pressure to keep quiet began almost immediately after four girls reported that they'd been molested by a well-known member of their community: You're lying. Take it back. Change your stories.
Two of the four girls did.
But after a trial last month, a Portland judge found Hassan Mohamedhaji Noor – a 46-year-old married father of six and member of the local Somali immigrant community — guilty of sexual abuse, including for targeting the two girls who recanted.
In a strongly worded statement, Multnomah County Circuit Judge Leslie Roberts made clear that the urge to hide abuse by squelching the voices of victims happens in all kinds of settings, not just within a Portland immigrant community that numbers about 8,000.
"It is familiar in the history and reality of many communities near to home and far from it," Roberts said.
Child sex abuse is a relatively common crime. An estimated one in four girls and one in six boys will be sexually abused by the time they turn 18, according to the National Sexual Violence Resource Center.
But child abuse experts say most cases go unreported for some of the very reasons two of the young women in this case may have felt compelled to back down. Victims fear they won't be believed and often are embarrassed to talk about what happened.
They're also concerned that the person who abused them will carry out threats to hurt them or they worry that their family or community will ostracize them. Some even feel guilt over sending someone they once liked to prison. One victim also that in her Somali-American community, girls and women were made to feel like they couldn't speak out against men.
The four-day trial opened a rare window into this maelstrom of emotions as Noor's crimes and the vigorous campaign to cover them up were aired in open court.
The trial also came at a time of national reckoning over sexual harassment and abuse, beginning with the explosive allegations against Hollywood producer Harvey Weinstein and followed by accusations of sexual misconduct by dozens of high-profile men in politics, media and entertainment.
The judge didn't cite the current climate but she did single out a culture of silence and said she believed the girls' families were among those pushing hard for them to retract their statements.
They valued the "fraudulent appearance of propriety" over the importance of protecting women or children, she said. The judge explained that it was her job to see past that to uphold her court's commitment to justice.
'IT'S A SENSE OF DENIAL'
Noor was a respected member of Portland's Somali-American community – known as a loving father and husband and a devout Muslim who prayed five times a day. He supported his large family by working full-time as a Lyft driver.
He was a success story – a man who immigrated from Somalia about 20 years ago and built a life for himself from scratch.
The allegations against Noor surfaced months or years ago – when each of the four girls confided in trusted adults.
They described a similar set of circumstances leading up to the abuse: Noor would have them massage his legs, work their way up to his thighs and ultimately touch his genitals when they were as young as 12 or 13, they said.
Each also said they were urged to say nothing. They told investigators that family members and community members claimed that speaking about the abuse would bring shame to them and their families. That no men would want to marry them after learning they'd been. That it was up to Allah to decide Noor's punishment.
The girls didn't talk to police until last year for various reasons.
The Oregonian/OregonLive generally doesn't name victims of sexual abuse and isn't describing how Noor knew the girls to protect their identities.
When Noor was arrested in March, news quickly spread through his community.
The accusations were so disturbing that some people simply couldn't believe them, said Musse Olol, president of the Somali American Council of Oregon.
"It's a sense of denial — just like with any shameful act, any criminal act, anything bad that the community wished did not happen but sometimes happens," Olol said.
But Olol said he told people to let the court system handle the case, and he condemned the abuse.
"This is not something the community condones, or thinks is acceptable at all," he said.
CASE FACES UPHILL BATTLE
Although the prosecution's case against Noor seemed straightforward in the beginning, it grew more complicated when Noor's two youngest victims – now ages 16 and 18 – recanted.
Compounding matters, although the two other victims stood by their stories, Noor was indicted for sexually abusing only one of them. That's because the statute of limitations had passed for the oldest one, now 23. She was allowed to testify, but Noor couldn't be convicted of abusing her.
On the opening day of trial, a standing-room-only crowd of members of the Somali community filled the courtroom gallery. The 16-year-old took the stand first.
Deputy District Attorney Amber Kinney chose her words carefully. She knew the girl had changed her story. She needed to get the teen's original statements on the record.
Kinney played a 911 recording of the girl — the call that had set the case in motion nine months earlier.
"I was molested," the girl can be heard saying, before stating that it was Noor and describing the abuse.
The prosecutor stopped the recording. "Who was that calling 911?" Kinney asked.
"Sounds like my voice, but I was lying," the girl responded.
The prosecutor noted that the girl also repeatedly told her story to others: a patrol officer, a child abuse investigator with the Oregon Department of Human Services, a police detective and ultimately a grand jury.
But the girl offered a startling explanation: She had been under the influence of "black magic."
"I wasn't in my right state of mind," she said on the witness stand. "It is as if I wasn't speaking myself."
The 18-year-old who recanted also testified that she, too, had been controlled by black magic. She now insisted that Noor had never touched her – that she'd slept over at Noor's house to visit with his children many times over the years without incident. She said Noor was a good man.
The prosecutor contrasted the young woman's testimony to her statements at a recorded interview earlier this year with child abuse investigators.
"Do you remember saying that you hate him so much?" Kinney asked.
"I don't hate him," the young woman said.
Kinney asked her whether her mother was in the courtroom watching her testimony.
"Right there, behind you," the young woman answered.
The prosecutor asked: Was there anyone else she knows in the courtroom?
"I see my auntie, my cousin, uncle, grandpa," she responded. But she said they weren't there to pressure her to keep quiet. Instead, she said, "They all came for Hassan, and us. To support us."
'DON'T TELL ANYONE ANYTHING'
The two other young women testified that they had refused to change their stories even though their families disowned them.
The most emotional account came from the 20-year-old, who said Noor repeatedly made her touch his genitals when she was 11. She told her parents after encountering him trying to molest one of her siblings, she said.
She said her parents distanced the family from Noor, but didn't call police. She said she remembers her father telling her that the abuse could never be reported.
"He basically started crying," she said. "And he was like, 'I know what (Noor) did to you was wrong, but, you know, what can I do? What can I do? Your reputation is going to be ruined if I say something, if I fight him.'"
She said a few years later, her parents forgave Noor, and he was allowed to be around her again. The abuse resumed, she said, this time with Noor approaching her from behind and pressing himself against her.
"In the Somali community, the men have more power than the women," she said. "…The girl, she is supposed to suffer. She is supposed to be quiet and just bear what happened to her."
She eventually ran away from home and several years ago told workers at a Portland youth shelter about the abuse. According to court papers, workers with the state Department of Human Services investigated by interviewing her, but it's unclear if they spoke to Noor. They didn't notify police, and closed the case for lack of evidence, according to court records.
This past spring, police spoke to the young woman, and she willingly took the stand at the trial.
"So justice shall be served," she said. "That man is the man who ruined my life."
She said she hasn't been able to attend school and quit her job because of stress. She also said she and her parents are no longer speaking. Both of them testified that she was dishonest.
'ONLY AN ANIMAL WOULD DO SUCH A THING'
Noor didn't testify. But he told Portland police Detective Nathan Tobey during a recorded interview that all of the allegations against him were made up, according to the detective's testimony.
Tobey said Noor claimed that Somali women come to the U.S. knowing they can have power over men by conjuring up false stories of being beaten, inappropriately touched or raped. Noor said it was impossible that a Muslim man like himself could have molested children.
"He said, 'Only an animal would do such a thing,'" Tobey said. "He said … 'Only a person without religion could do such a thing.'"
Tobey said Noor explained that at least one of the girls had stopped praying five times a day and evil had taken hold of her.
Noor is scheduled to be sentenced in February.
He faces a minimum prison term of 6 ¼ years if he serves the sentences at the same time. But he also could get a maximum of more than 68 years — 6 ¼ years for each of the 11 charges of first-degree sexual abuse against him.
As Roberts announced her verdict, Noor revealed no visible emotion. As deputies handcuffed him and led him out of the courtroom, he smiled slightly and shrugged at the crowd of spectators who gathered around him.
Some of them could face criminal repercussions in the case.
Prosecutors said they're investigating the possibility of charging adults in the victims' lives with the felony crime of tampering with a witness, based on the allegation that they tried to silence the young women.
— Aimee Green
Fatouma Alyaan asked Canadian PM  'Why are you deporting my brother?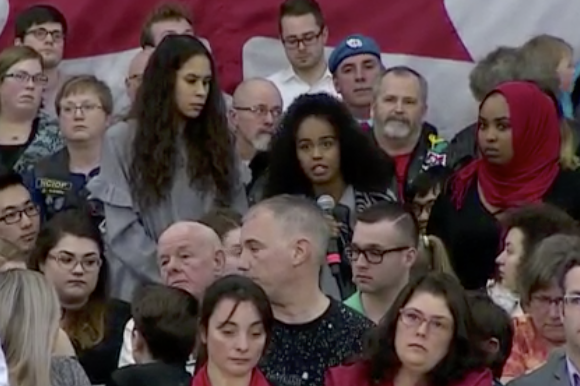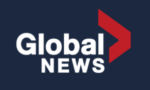 Question: Abdoul Abdi's sister Fatouma Alyaan asked 'Why are you deporting my brother?…My question to you is if it was your son, would you do anything to stop this?'
PM: As far as I know there hasn't been any final decisions made yet.. It's something we have to reflect on with compassion and with empathy and understanding on a case-by-case basis…We need to continue to support welcoming people from around the world but the way we continue to believe in our immigration system is to know that our immigration system is strong and rigorous and fairly applied. That there are rules and there is a framework and it goes through the evaluation process and political pressure or arbitrary decisions based on popularity or pressure..shouldn't be at the heart of our immigration system. We have a system that is based on rules and principles but that also is compassionate and reflects on individual cases…We will do what Canada always does and try to do the right thing based on both rules and compassion not just for your brother but for everyone who comes to this country.
TRENDING
Turkey's foray into Somalia is a huge success, but there are risks

WATCH: Canada under fire for bid to deport Somali refugee

BREAKING: Judge Abdulqawi Ahmed Yusuf named president of the ICJ

Somali Youth Anthology producers seek submissions

Study: Minnesota, Twin Cities show unusually active rate of terror recruitment

Survivors of female genital mutilation say #MeToo

Ministry of Telecom organizing conference for Djiboutian, Somali telecom operators

Trump's 'marching orders' to the Pentagon: Plan a grand military parade