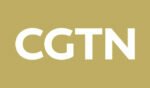 Somalia's economy is set to receive a major boost in the coming years after Chinese engineers expressed interest in the construction of a strategic port in central Somalia. CGTN's Abdulaziz Billow reports from Mogadishu on the importance of this new major hub for the country's weak economy.
Somali PM demands Intensified Security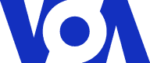 WASHINGTON — Somalia's Prime Minister Hassan Ali Khaire has ordered police and intelligence agents to immediately intensify security "a hundred percent" in the capital of Mogadishu after attacks by Al-Shabab killed nearly 40 people on Friday.
Friday's attacks were the first by Al-Shabab in the capital since October when a truck bomb killed more than 500, and an attack on a hotel two weeks later claimed the lives of at another 30 people.
"Security is the utmost priority," Khaire said. "We will not tolerate the killing of our people. We will not be demoralized by one or two explosions. It's important you end insecurity in Mogadishu."
Internal fighting
Last year, the government formed the Mogadishu Security and Stabilization Forces, who were instructed to raid homes suspected of being hiding places for militants and to erect checkpoints without warning.
But the effort had several setbacks, including the deadly truck bombing and the firing of two security chiefs in the aftermath of the bombing. There were also incidents where security forces working with the stabilization force clashed after mistaking each other for Al-Shabab.
Khaire warned the security forces to avoid such mistakes. "You must avoid every step that could lead to internal fights between yourselves," he said. "We do not have any more time for an enemy among us who is dressed to take the lives of Somali people. You must be watchful every night."
Incident under investigation
In another setback, African Union Mission in Somalia peacekeepers were involved in a shooting that led to the death of at least one Somali soldier Friday evening. Six other people were wounded, including two soldiers and a senior legal adviser to the Somali justice ministry.
The shooting happened after an AU military convoy approached a checkpoint near the airport that was manned by Somali troops. But Somali forces on orders to check all vehicles entering the airport stopped the convoy, according to an incident report. An argument ensued, and shooting erupted.
Dahir Amin Jesow, a member of the Somali parliamentary committee on security and internal affairs, discussed the issue on Sunday. He told VOA Somali that AMISOM troops fired on Somali forces. He said the Somali forces were expected to stop vehicles approaching the airport, including AMISOM, because of the security lockdown.
"We suspect that Al-Shabab is capable of obtaining vehicles similar to AMISOM's, which they may have seized during attacks on peacekeepers, like the attack in El-Adde," Jesow said. "Therefore, it was a matter of caution by the Somali troops to stop them since the convoy was headed for the airport."
AMISOM officials could not be reached for comment. In a press release, Ambassador Francisco Caetano Madeira, head of AMISOM, confirmed that the peacekeepers were involved in an incident at the checkpoint. He said the troops involved in the incident were transporting civilians injured in the Al-Shabab attack to an AMISOM hospital.
Madeira said the incident was now under investigation by the Somali government and AMISOM.
Hearts and minds
Officials say Somali troops and AU forces will have to improve security in Mogadishu if they are to earn the support of the public who doubt the two groups can stop Al-Shabab attacks.
Khaire echoed the need to win public support and has urged the soldiers to show compassion.
"When you enter their homes, be courteous," he said. "When you speak to them in the streets, show good conduct and discipline. Don't be kind to the enemy, but be compassionate to the people."
The new commander of the police, Gen. Bashir Abdi Mohamed, told Khaire that new operations started effective Sunday night. He said operations will be carried out every night.
Singapore-flagged tanker attacked off Somalia but escapes
AP — Mogadishu – An international anti-piracy force says a Singapore-flagged chemical tanker has exchanged fire with attackers off the coast of Somalia before escaping unharmed.
The European Union anti-piracy force says in a statement that the MT Leopard Sun was attacked by two skiffs early on Friday about 160 nautical miles off central Somalia. A private security team on the tanker fired warning shots and the skiffs turned away about 20 minutes later.
The Horn of Africa nation saw a brief resurgence of pirate attacks a year ago.
The EU statement says Friday's attack is "likely to be piracy related" and is the first such attack since November.
The statement says the chemical tanker had been en route from Oman to Cape Town, South Africa.
US military says drone strike in Somalia kills 4 extremists
VOA — A U.S. drone strike has killed several al-Shabab militants in southern Somalia, officials tell VOA.
Local sources said missiles fired Wednesday targeted a rickshaw carrying five al-Shabab militants near Jamaame, in the southern Lower Juba region.
"I can tell you that the airstrike hit a rickshaw and that five militants were killed. It was carried out by U.S. drone, helping our intelligence forces on the ground," a Somali government official told VOA Somali on the condition of anonymity.
The attack was confirmed by witnesses and local residents, who also asked for anonymity because they feared militant reprisals.
Somali officials said they were investigating the identity of those targeted. Some sources said two of those in the rickshaw were civilians traveling with three militants.
A statement Thursday from the U.S. Africa Command said the strike was carried out by the U.S. military "in coordination with the Federal Government of Somalia." The statement said the strike killed four terrorists and no civilians.
On Tuesday, local residents in the region reported another airstrike that destroyed an al-Shabab training camp in the nearby town of Jilib. That airstrike, also confirmed by U.S. Africa Command, killed three militants.
The U.S. military has carried out dozens of airstrikes against al-Shabab and Islamic State militants in support of Somalia's federal government.
TRENDING
Djibouti seizes control of Dubai-run Doraleh port

Muslim models take over runways at Milan Fashion Week

Somali PM demands Intensified Security

Police abandoned us, say Somalis in wake of London knife killings

Uganda to host AMISOM leaders in key Somalia summit

'You have dark skin and you are beautiful': the long fight against skin bleaching

UPDF on Somali Shooting: We Acted in Self Defence

Job and pay gap between local Somali graduates and diaspora returnees