Funding al-Shabaab: How aid money ends up in terror group's hands
#Somalia: How aid money ends up Shabaab hands
A CNN investigation has revealed how money given directly by the UN to people displaced by conflict & famine is ending up in the hands of #AlShabaab. Extraction of tolls at roadblocks was 1 of the biggest sources of money for Shabaab pic.twitter.com/uPpNzOuWcZ

— Bartamaha Somali News (@Bartamaha) February 13, 2018
Baidoa, Somalia (CNN)The murderous al Qaeda affiliate al-Shabaab is making millions of dollars each year by exploiting foreign aid money sent to Somalia by the very western nations who are trying to eliminate the terror group.
A CNN investigation has revealed how money given directly by the United Nations to people displaced by conflict and famine is ending up in the hands of Africa's oldest terrorist organization.
Former members of al-Shabaab and Somali intelligence agents said the terror group is extorting thousands of dollars per day through road blocks and taxes on merchants attempting to transport food and supplies to sell to internally displaced people in towns where they are concentrated.
People who have fled their homes and are living in a sprawling camp in the central Somali city of Baidoa are screened by the UN and issued cash cards that the UN tops up with around $80 to $90 each month, enabling them to buy essentials from local merchants.
UN officials say this direct payment system will avoid distorting local markets by flooding them with free food, and relieve the UN of the burden of running food convoys that are vulnerable to attacks and theft.
Businessmen now truck food bought on the open market to places like Baidoa, where internally displaced people (IDPs) arrive every day. But they must pay al-Shabaab, which controls the main road into the town, to move their goods.
Former members of the terror group and Somali intelligence agents said that tolls taken from trucks and other vehicles at just two al-Shabaab roadblocks on Somalia's busiest road raked in thousands every day. The UN has estimated that a single roadblock generated about $5,000 per day on the road to Baidoa.
'Tax' collectors
Speaking at a secret location on the outskirts of Baidoa, a former zaqat (tax) collector for al-Shabaab, who was captured in a recent raid by agents from Somalia's National Intelligence and Security Agency, confirmed that the extraction of tolls at roadblocks was one of the biggest sources of money for al-Shabaab.
The two biggest sources were the road to Baidoa and the main artery which connects the capital Mogadishu with the agriculturally-rich Lower Shabelle region.
The gouging is more subtle today than it was in the early 1990s, when local warlords deliberately starved hundreds of thousands of Somalis in order to profit from international aid money. Scenes of mass death on the streets of Baidoa in 1992 provoked the United States to lead a multinational UN-backed military intervention in the same year.
In Baidoa back then, a truck known as the Death Bus collected around 100 bodies a day, all of them skeletal from starvation, from the dusty streets of the town every morning.
Aid organizations were so desperate to help that they paid warlords to permit access to starving victims. Until Western nations intervened, the warlords worked to sustain the famine in order to keep the aid money flowing into their coffers — effectively exploiting desperate people to turn a profit.
Back then, organizations like the International Committee of the Red Cross had to pay for armed guards — the ICRC spent $100,000 a week on protection in Mogadishu.
The money went into the hands of mere gangsters — not international terrorist organizations, who are less forgiving when their debts go unpaid.
In 2018, if local merchants don't pay up, "they're captured and killed," said a former al-Shabaab fighter who collected tax for eight years and now works with Somalia's National Intelligence and Security Agency.
Speaking in a secret location in Baidoa, he explained how for every sack of rice delivered to the city by private merchants, al-Shabaab would cream off about $3 in tolls, taking nearly half the difference in the price of a sack that sells for $18 in Mogadishu and $26 in Baidoa.
On top of that the merchants are then forced to pay an annual tax to al-Shabaab — even in towns and cities that are not under the group's control, like Baidoa and Mogadishu.
These allegations have been confirmed by the regional government and the president of the South West State of Somalia, Hssan Sheikh Ada.
Michael Keating, the UN's head of country, acknowledged the scam but said that most of the foreign aid still reached its intended destination.
"Unfortunately those in need, and those who are going to be targeted by humanitarian organizations to receive assistance, do become attractive for those trying to make money, and there will be all sorts of scams going on," said Keating, a veteran UN official with years of experience in Afghanistan and the Middle East.
"To deny it is happening would be wrong, but I think to take examples of it happening, and to say the whole response is like this, would be a gross misrepresentation of what is going on."
Forced to flee
The paying of "zaqat" isn't confined to road tolls and taxes on businessmen. Ordinary Somalis have to pay an annual tax to the al Qaeda group which was behind terror attacks on the US embassies in Kenya and Tanzania in 1998, and the massacre at Nairobi's Westgate Mall four years ago.
Fatima Ali Hassan used to own dozens of goats and cows. Driven out of her home by drought and demands for money by al-Shabaab, the mother of seven now lives in a tent made out of rags in Baidoa. She's one of tens of thousands who have made their way to this hungry city.
But even here, she's an asset to the terror group, like the other 270,000 displaced people living in the city — and more are pouring in every day. The UN fears that the ongoing drought will once again threaten Somalia with famine and provide al-Shabaab with even greater opportunities to make money from foreign aid — particularly if the group maintains control of the main routes through the interior of the country.
Somalia's national army is a patchwork quilt of rival militias sewn together by thin threads of hope that one day it will be able to prevail against the extremists.
For now, the country's primary fighting force is a 22,000-strong African Union (AU) contingent that has been protecting the country's fledgling government in Mogadishu, and working to wrest control of south back from al-Shabaab. But it's withdrawing slowly and is expected to be out of the country in two year's time.
The African Union military leadership admits that it can't push al-Shabaab off the major roads that provide it with so much income.
"Instead of reducing [AU forces], it should have been increased," said Lt. Colonel Chris Ogwal. "We are now overstretched, we are just conducting minor offensive operations."
Ogwal commands the Ugandan contingent which controls the road between Mogadishu and the small town of Afgoye — but not, critically, the rest of the way to Baidoa.
That remains al-Shabaab's financial artery.
Ogwal said that any reduction in AU forces would inevitably leave a vacuum that al-Shabaab would fill.
This leaves a growing number of American troops — more than 500, including Special Operation Forces — shouldering the ever-increasing security burden in Somalia.
But this year is the 25th anniversary of the Battle of Mogadishu, the infamous clash in which 18 Americans and more than 1,000 Somalis were killed when US Special Forces attempted to arrest Somalia's most powerful warlord at the time, Mohammed Farrah Aidid.
Images of a dead pilot being dragged through the dust of the Somali capital swiftly undermined a mission that had been intended to bring humanitarian relief and resulted in a US withdrawal two years later.
But the systems of corruption and manipulation of aid in Somalia remained, and have now been co-opted to finance a terrorist movement that controls about a third of the country and may become a magnet for ISIS jihadists on the run from their former caliphate in Syria and Iraq.
Somalia: More than 1,500 children orphaned after twin blasts
AL JAZEERA — Somalia has suffered countless bomb attacks over the years, but the twin explosions in Mogadishu three months ago were the largest ever, killing more than 500 people.
More than 1,500 children became orphans as a result of the attack in which many of the victims were parents.
Nomadic communities suffer most as drought stalks Somaliland
By Corrie Butler, IFRC — Driving through the rural landscapes of Somaliland, the views are breathtaking – towering blue mountains cutting the glaring sky over dry, thorn-bushed desert. Small dome-like temporary houses, known as 'aqals', dot the arid terrain.
These belong to nomads who have survived in these harsh conditions for generations, but for the first time, they are facing an uncertain future.
Years of consecutive drought have spiralled Somaliland's nomadic communities into a devastating food crisis. Their ability to pack up and move livestock to better grazing pastures would normally give them a major advantage over other farmers. But the unprecedented drought has caused most – if not all – of their camels, sheep and goats to die and, with them, their livelihoods.
The Somali Red Crescent Society, in partnership with the IFRC, is present throughout Somaliland and Puntland, helping communities to respond to the growing challenges that vulnerable groups, including nomadic communities, face.
Dorothy Francis, Operations Manager of IFRC's Somalia Complex Emergency Appeal, explained: "The nomads are the ones that are suffering the most because their livelihoods have always been based on livestock and that's based on access to water.
"Because the crisis has deepened, there hasn't been the rain we expected, so we see coping strategies becoming more negative. They are selling everything. They are leaving home to go further and further away to work so families are being broken up."
Signs of malnutrition
Hinda Adan, a nomad and mother of four, visited a Red Crescent mobile health clinic in Lamadhadher village, south of Burao, Somaliland, to have her children screened to determine signs of malnutrition. Before the drought, her and her husband were successful livestock herders, owning 120 sheep, goats and camels. They had everything they needed. But the drought has killed almost all their livestock – only ten goats remain.
"Our life depends now on these ten goats," said Hinda. "We have one to two meals a day. We prioritize our children – to feed them first."
However, Hinda still feels luckier than others, including her neighbours: "The family had to split up three of their children among relatives. It affected their entire home. It is affecting our entire community," she says.
Bringing humanitarian assistance to nomadic communities is one of the biggest challenges the Red Crescent faces, as their regular movement means it is often difficult to reach them reliably.
"Often, we arrive in a community to find that [the nomads] have gone to the next area," explained Hussein Mohamed Osman, Berbera branch secretary for the Red Crescent in the Sahil region. "It also proves to be very costly to travel long distances to reach them."
One of Somali Red Crescent's flagship services is its mobile clinics, which are able to travel off-road to remote villages to provide health care services, particularly to nomadic communities who need it most. Built to adapt to the needs on the ground, the mobile clinics can spend half a day or multiple days in one village.
As drought conditions have worsened, the Red Crescent has increased the number of skilled health care workers in each team to prioritize the rising cases of malnutrition among children and expectant mothers.
Understanding local needs
IFRC is supporting the Somali Red Crescent in supplementing their urgent needs over the next three months, including emergency cash for food and other items. All humanitarian assistance is carefully considered to meet the teams' needs and allow them to remain mobile: jerry cans and aqua tabs to ensure water is clear, and shelter products to keep them warm in the cool desert evenings, including blankets, sleeping mats and tarpaulins.
Although IFRC and the Red Crescent are helping to ensure short-term emergency needs are being met, efforts to implement longer-term interventions have started, which helps communities become more resilient to future emergencies. This includes rehabilitating 95 berkeds – or small dams – in the densely populated areas that have no access to water; rehabilitating wells and other water points; and, where some rain has come, providing villagers with the means to plough their farmland.
"What we are trying to do is cover an entire community with everything so we'll have a cleaner, safer, healthier community – providing them with food, providing them with water, providing them with shelter," explained Dorothy.
"It is a huge task but IFRC is working with a very strong Red Crescent society. We are managing to reach the most vulnerable people. We are doing the best we can."
Fatima Mohamed Yusuf, a nomad in Togdheer region, is one of the community members who received much-needed health care in a Somali Red Crescent mobile clinic close to her temporary settlement. The drought came at a devastating cost to her and her family, who lost 270 sheep and goats.
"If there is no rain, I worry for my remaining livestock and I worry for myself and family. Allah only knows when the rains will come," said Fatima.
Vital partnerships to tackle drought
IFRC is working closely with the Somali Red Crescent and global partners to continue supporting the needs of the most vulnerable people, but the fight to prevent famine is not over. Somaliland is currently categorized as a stage four emergency (crisis) and could easily descend into famine. It was only six years ago that Somalia experienced a famine that killed a quarter of a million people. IFRC will help to ensure Somalia never has to experience famine again.
Thanks to the generous support of the global community through the International Red Cross and Red Crescent Movement, seven million Swiss francs has been donated to the IFRC Emergency Food Crisis Appeal in Somalia, which will help to bring life-saving support to 353,000 people in some of the most isolated, vulnerable and hard-to-reach communities.
UN: More than half of Somalis need emergency aid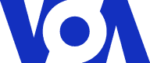 The United Nations says more than half of Somalia's population is in need of emergency aid due to a major drought and worsening conflict.
Millions have been forced from their homes and hundreds of thousands of children have been left malnourished.
The UN says the situation will worsen unless it receives $1.6bn in extra funds.
Al Jazeera's Bernard Smith reports.
TRENDING
Djibouti seizes control of Dubai-run Doraleh port

Muslim models take over runways at Milan Fashion Week

Somali PM demands Intensified Security

Police abandoned us, say Somalis in wake of London knife killings

Uganda to host AMISOM leaders in key Somalia summit

'You have dark skin and you are beautiful': the long fight against skin bleaching

UPDF on Somali Shooting: We Acted in Self Defence

Job and pay gap between local Somali graduates and diaspora returnees