Supporters of PM Abdiweli defend the independence of the cabinet and call stop of intervention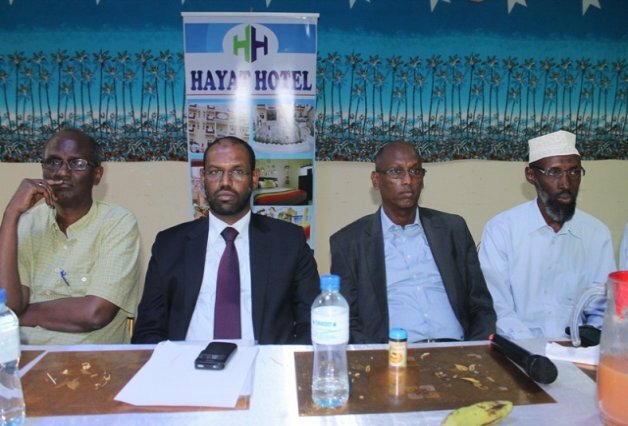 Ministers and Members of the Federal Parliament of Somalia met on Sunday in Mogadishu to defend the position of the country's Prime Minister Abdiweli Sheikh Ahmed following growing motion against the PM supported by the Presidency, RBC Radio reports.
The meeting attracted the Deputy Prime Minister Ridwan Hersi Mohamed, several cabinet ministers and Parliamentarians who were mainly the supporters of Premier Sheikh Ahmed.
During the closure of the meeting, a four point statement was released to call the president and rival parliamentarians to allow the separation of the powers of the government branches and the independence of the executive branch.
The statement also noted that they have concerned about the current situation of Somalia, particularly the political turmoil within the government leadership which they have waned could risk the country's dreams and hopes of a better governance and development.
The meeting was convened in Hayat Hotel in Mogadishu late on Sunday as a rival MPs and ministers have signed a petition to call Prime Minister Abdiweli Sheikh Ahmed to resin following the stand-off within the government top leadership.
Comments
comments