Somali forces conduct security crackdown in Mogadishu
Sabahi Online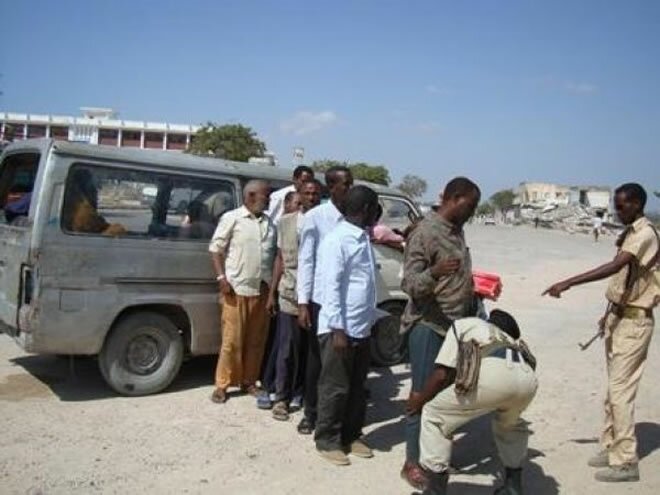 Somali security forces searched private and public vehicles in Mogadishu on Thursday (November 13th) following a series of attacks on government officials, Somalia's Goobjoog News reported.
Searches have been conducted on roads near Daljirka Dahsoon and the National Theatre, and security forces also have been securing government institutions along Maka al-Mukarama Road.
Meanwhile, Minister of National Security Khalif Ahmed Ereg convened a closed-door meeting of top security officials in Mogadishu, Somalia's Radio Danan reported Wednesday.
"Security authorities have zero tolerance [for] any further attack from the extremists," said Ministry of National Security spokesperson Mohamed Yusuf Osman. "The killers will face dire consequence and will be brought [to] justice."
Gunmen killed Howlwadag Deputy Commissioner for Social Affairs Yusuf Mohamed Hilal and his driver on Wednesday.
On Tuesday, Deputy Director of the Immigration and Citizenship Department Mohamud Abdi Addow Dhabarey was killed in a drive-by shooting and lawmaker Mohamed Omar Dalha survived a similar attack. Al-Shabaab claimed responsibility for killing Dhabarey.
Hilal was buried Thursday in Mogadishu, according to Radio Mogadishu.
Comments
comments