Somali refugee admits New Zealand's first plane hijack ‎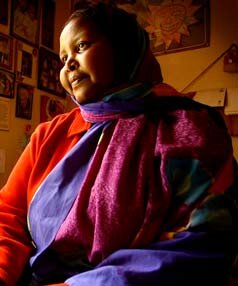 Somali woman Asha Ali Abdille, 36, has pleaded guilty to a charge of trying to hijack an aircraft flying from Blenheim to Christchurch.
Abdille made the guilty plea in the High Court in Christchurch today at a pre-trial hearing.
Justice French took the plea after ruling Abdille was fit to stand trial on eight charges. Abdille had been examined by two psychiatrists, one of whom considered her "eminently fit" to stand trial even though she might be mentally impaired, Justice French said.
Abdille was remanded to the care of Hillmorton Hospital until sentencing on August 27.
She faces seven other charges, including four of wounding, but Crown prosecutor Pip Currie said the Crown would not be offering evidence on the other charges.
Abdille tried to hijack the 19-seater Jetstream aircraft carrying two crew and seven passengers on February 8, 2008. She carried three knives on board and after a scuffle was overpowered by the crew. She was arrested in Christchurch. One pilot suffered a severe cut to his hand and the other cut his foot.
__
Stuff.co.nz
Comments
comments