Bartamaha Forum April – VIDEO (Language:English/Somali)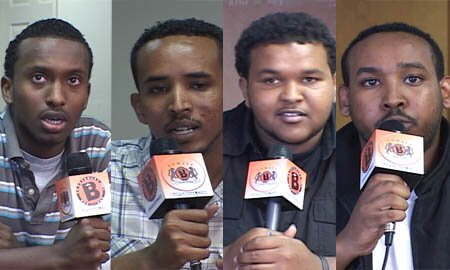 In this episode we ask the panelist What they think about the missing kids in Minnesota, Who is your Somali role model?, What problem is the Somali youth facing in the diaspora and what is the solution?, and other questions.
Bartamaha Forum was held at SCAO Center (Somali Comminity of Ohio), Many thanks to its leaders.
the panelist were: Ayanle Daad (www.Bartamaha.com Blogger and Poet), Ali hassan Sh. Ali (Student), Mohamed Arab (Somali Student Association of Ohio President), A/rahman H. Dabcasar (Islamic Scholar) and Ibrahim Mohamed (Student).
Comments
comments