Askar takes on 40-year incumbent Kahn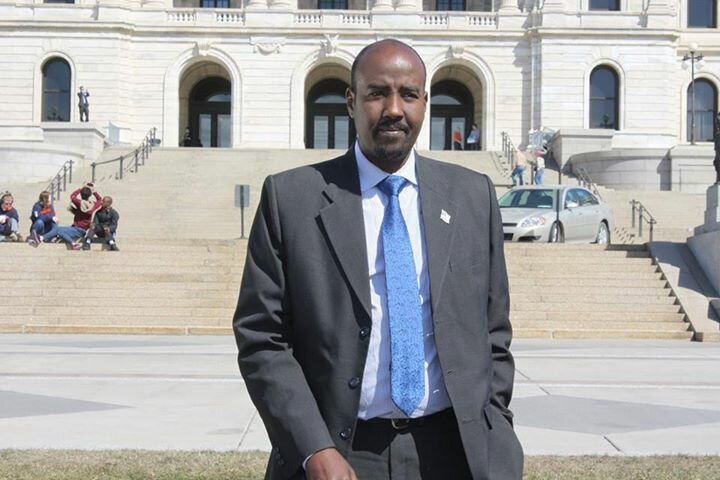 The votes of the Somali community will play a big role in the upcoming election for House District 60B.
On Election Day, Abdimalik Askar is hoping to topple a candidate who has served more than 40 years in office.
State Rep. Phyllis Kahn, DFL-Minneapolis, who has served 21 terms in the state House of Representatives, is facing GOP candidate Askar in November's election. The candidates are vying for the seat that represents the University of Minnesota and its surrounding neighborhoods.
Despite Kahn's strong, extensive history in the state Legislature, Askar says he's not backing down and is looking for a victory on Nov. 4.
Between door-knocking and increased phone banking, both campaigns are well underway with less than a month until voters take to the polls.
Both Kahn and Askar's campaigns voiced confidence, citing student-centric issues as main points, such as financial support for students at the University.
Askar said if he's elected, he'll focus on job availability and education reform.
Both candidates are vying for support from the area's Somali community, which makes up a significant portion of the district.
Kahn defeated Mohamud Noor, who commanded a sizable Somali following, in the August primary election that determined which candidate received the Democratic-Farmer-Labor party spot on the ballot. At that time, Kahn said she had always represented the Somali community well.
Askar said he also has strong support from the area's East African population.
As an immigrant from Somalia, Askar came to the United States to earn his bachelor's and master's degrees. He is currently working on completing his doctorate.
"He's someone who can understand the American life and build a bridge between those two cultures," said Abdirizak Alibos, Askar's campaign manager.
Alibos said he worked for Kahn's campaign in the past, but he eventually switched parties. As a community activist, he said he didn't think DFL leaders were doing enough for the public.
Kahn said she has excelled while serving in the state Legislature, creating strong relationships with officials on both sides of the aisle.
She also said she's confident that she can secure many of the votes from the district's Somali community, adding that people within the community are strong supporters of the DFL party.
But Askar's campaign believes otherwise.
Askar emphasized his support for education reform in the district's Somali community, where he said graduation rates aren't where he would like them to be.
Kahn said her campaign is using many tactics it's used in the past. She said it is relying on volunteers in lieu of a campaign manager and is working in "autopilot" mode.
Both Kahn and Askar said they have plans to support University students.
Askar said he intends to advocate for subsidized or low-income apartment housing for students. He also said he would like to expand the job market for college students needing work.
However, Kahn said she is unsure her opponent is willing to support the necessary tax hikes to provide financial assistance to the University.
"I am a strong supporter of adequate financial support for the University," she said. "Unfortunately, taxes are the price that we pay for a good civilization."
But Askar said a familiar face in office isn't always a plus.
"When a politician has been in office for a long term, sometimes they forget to advocate for newcomers," Askar said.
Source: Minnesota Daily
Comments
comments