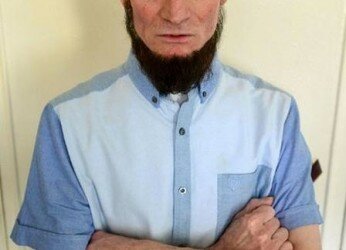 Nin u dhashay dalka Ingiriiska oo lagu magacaabo Yusuf Xamidi ayaa wax shaqo ah ku salaaxi waayay, taas oo sida uu rumaysan yahay ay ugu wacan tahay, muuqaalo uu wajiga iyo jidhkiisa ku buufistay oo ah kuwo layaab leh, kuwaas oo sida uu tilmaamayo marka la arko laga didayo. Yusuf Xamiid oo 40-afartan jir ah ayaa sheegay in sanadkii tagay oo kaliya uu More...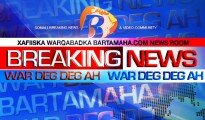 A man was reportedly killed in an attack with a knife and a meat cleaver in London's Woolwich neighbourhood on Wednesday. In a statement, London's Metropolitan police commander Simon Letchford said that More...
Xaflad Balaaran oo lagu soo bandhigayay hidihii iyo dhaqankii soo jireenka ahaa ee Soomaaliyeed ayaa xalay lagu qabtay hotelka Liaco Regecny ee magaalada Nairobi ee dalka Kenya. Xafladan oo si heersare ah loo soo More...