Puntland celebrates 16th anniversary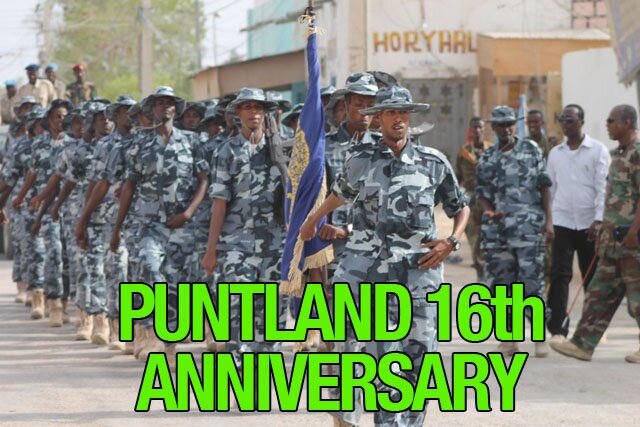 Puntland, Somalia's north-eastern semi autonomous state commemorates 16th anniversary in the region.
Thousands of Puntlanders Join their leaders in the state's main towns of Bassaso,Garowe and Galkacyo among the others to celebrate 1august which marks the day Puntland government was announces in 1998.
Among several celebrations include well-arranged celebration in the capital Garowe, where thousands of Garowe residents and people from all corners of Puntland regions participated.
The region's security has been stepped up after different security agencies have toiled to maintain secured environs for Puntlanders to gather and commemorate their 16th anniversary since the state came into function late 1990s, a time Somali people were severely facing civil war and chaos but Puntland people decided to establish a government in which they find peace and live.
The president of Puntland Abdiweli Mohamed Ali Gaas his deputy Abdihaim Omar Amey, Puntland Parliament Speaker Said Shire and the executive members of the government have joined hands with Puntlanders in Garowe to celebrate the day that marks the birth of their 16-year old government.
Comments
comments