Shaikh Nasser of the Royal Charity Organisation (Bahrain) honoured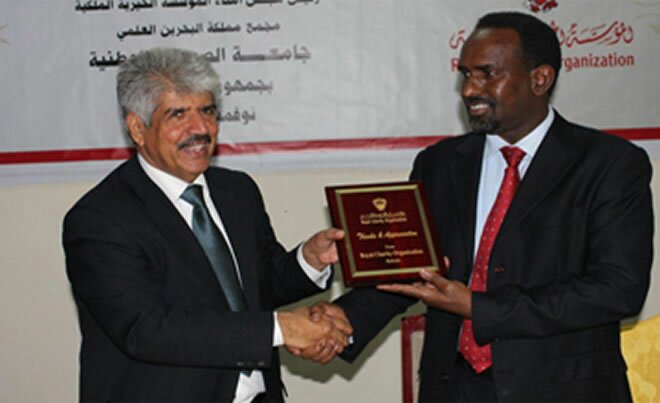 Mogadishu — Somalia's President Hassan Sheikh Mahmoud presented the Chairman of the Board of Trustees of the Royal Charity Organisation (RCO) Shaikh Nasser bin Hamad Al Khalifa with a State Certificate of Appreciation in recognition of his great support for the brotherly Somali people, valuing the kind initiatives of HM the King and the Bahraini government and people. RCO, in collaboration with the Islamic Relief Worldwide (IRWWW) provided medical and relief supplies in air shipments, built a hospital and a Scientific Complex as well as digging artesian wells across Somalia.

Shaikh Nasser dedicated the honour to His Majesty King Hamad bin Isa Al Khalifa, His Royal Highness Prime Minister Prince Khalifa bin Salman Al Khalifa, His Royal Highness Prince Salman bin Hamad Al Khalifa, the Crown Prince, Deputy Supreme Commander and First Deputy Premier, and the Bahraini people.

He lauded the role of RCO's administration and staff in supporting the disaster-stricken people in Somalia.

RCO Secretary-General Dr. Mustafa Al-Sayed received the certificate on behalf of Shaikh Nasser in a ceremony marking the implementation of Bahrain's projects in Somalia. 
BNA
Comments
comments