Somali bombing leaves city workers dead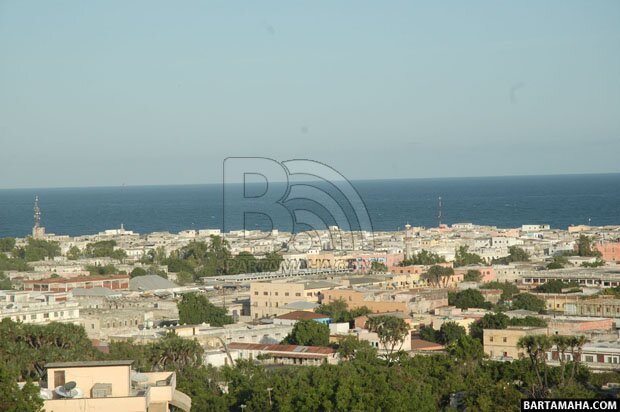 Mogadishu – At least three women have been killed and seven others wounded in the Somali capital after a remotely detonated bomb exploded in a busy market, police and witnesses say.
It was not immediately clear who was behind Sunday's bombing.
In recent weeks, al-Shabaab fighters have increased gun and bomb attacks in Mogadishu, with the latest incident on July 5, when its fighters attacked the presidential palace.
The women killed in the blast were city workers, who were cleaning the streets when a bomb hidden in a rubbish pit exploded in the busy market sector known as Hodan district of Mogadishu, police said.
"We heard a big blast, and then I could see the old mothers who were cleaning the scene lying, some of them dead and others screaming," Nuria Ahmed, a mother of four who lives near the scene, told Reuters news agency.
"The bomb was wrapped in a big, black plastic bag and then placed inside the rubbish along the Taleh street
"I counted three dead and seven others injured. I was the first person who arrived for help. It is very unfortunate if mothers are the target."
Reuters' witnesses saw the three dead female city cleaners and the other seven injured at the scene and at Madina hospital.
"A remotely controlled roadside bomb killed three female city cleaners and injured seven others in Hodan district. The militants hid the bomb inside a rubbish pit," Major Ali Afrah, a police officer, told Reuters.
African Union forces along with the Somali army launched a new offensive this year against al-Shabab, which has been accused by US intelligence of being linked to al-Qaeda.
Several towns have been taken back from the group, but officials say al-Shabab still controls large sections of the countryside and some settlements, from where they have been able to continue their guerrilla-style campaign.
The group has also staged attacks outside Somalia, including one at a Kenyan shopping mall in September that killed at least 67 people.
Source: Reuters
Comments
comments