Terrorism expert says isolation driving Calgarians to join ISIL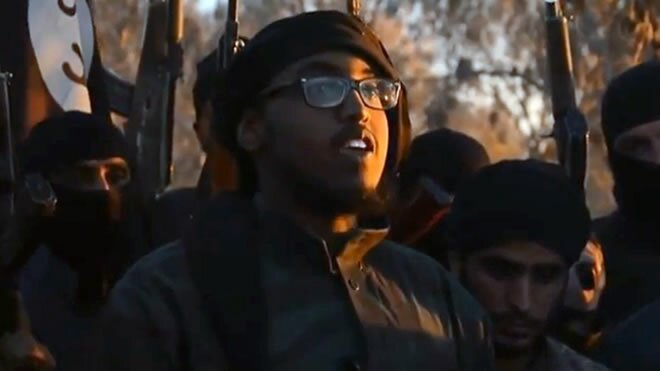 Calgary jihadist Farah Mohamed Shirdon, in his 20s, was reportedly killed abroad after joining the terrorist group Islamic State of Iraq and the Levant (ISIL), which now calls itself Islamic State. Shirdon's death follows those of fellow Calgarians Salman Ashrafi, who also died fighting with ISIL in Iraq and Damaian Clairmont, 22, a member of an Al-Qaeda-affiliated group who was killed in Syria. The men are just two of an estimated 30 Calgarians that have been recruited by foreign terror groups, according to Calgary police.
The Herald asked Michael Zekulin, a political science professor and terrorism expert at University of Calgary, what causes Canadians to become radicalized and how to prevent it from happening.
CH: What causes someone who grew up in Canada, with Canadian values, to adopt extremist views?
MZ: It is a very individual process. What might speak to one individual is not necessarily going to speak to another.
One of the things we might look at is what's known as the tipping point. Once an individual is identified as having being radicalized, you can often go back and look at something that may have occurred in their life. It can be anything from the death of a family member to the loss of a job, something that disillusions them. In those circumstances, some individuals may be more vulnerable to an alternative world view.
CH: Prior to his death, Shirdon was seen in a video burning his Canadian passport? What is the significance of this?
MZ: He is definitely demonstrating some contempt for Canada or his life before radicalization.
It might simply be him playing up on his own to build up a name for himself or credibility of "Look what I'm willing to do." It might be something that members of the group, ISIL in particular, are encouraging. This is being done on purpose to try to put a Western face (out there), all in the desire of reaching out to other potentially interested individuals in Canada and the U.S.
CH: How are these young people being recruited? Is it online or on the ground in Canada?
MZ: You can find a lot of information online, but in terms of the face to face contact, you have to think that probably still plays a role most of the time.
If you're talking particularly about Western individuals, you don't just get on a plane, land somewhere, know where you're going, pull up and say 'Hey, guys." There has to probably be some form of intermediary.
One of the things we also talk about is, once you have a few individuals who have been radicalized or who have gone abroad and come back or are tweeting back to their friends here, that is what becomes the main source of recruitment.
CH: Shirdon was killed in Iraq and before him Damien Clairmont in Syria. As long as they're not in Canada, why should we be concerned?
MZ: I mean the first part is obviously this perspective of a larger problem. What is going on where individuals who are born and raised in Canada or have been here for a long period of time, where you think they identify with Canadian society and values and ideas, are able to dissociate themselves from that?
The second part is more of a practical part. Individuals going abroad, the credibility they have in terms of further recruiting individuals goes up, but more importantly what happens when they come home? Best case scenario, they're here radicalizing and trying to influence others. Worst case scenario, that grievance becomes expanded when they're over there to "Yes, Canada is a problem and is our enemy." Then we see that manifest itself in terms of increased terrorism incidents here.
CH: The RCMP will be rolling out a counter-radicalization program in the coming months. What can we expect from it?
MZ: You're talking about two things. You're trying to identify individuals that may be susceptible to radicalization. So, before radicalization has taken hold, can we identify any characteristics? Anything that radicalized individuals have in common?
The other half of it is once we identify individuals who are radicalized, what do we then do from that point, a de-radicalization. This might involve things such as counselling, increased education.
This interview has been edited for space and clarity.
Source: Calgary Herald

Twitter.com/manishakrishnan
Comments
comments