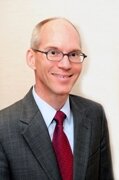 James C. Swan, the new U.S. special representative for Somalia, wanted to hear from Columbus Somalis about U.S. policy in their homeland.
For some in the Somali diaspora, Swan's appointment indicates to them that the United States is willing to take a lead in helping to resolve the many problems that have fractured the war-torn country for 21 years.
Abdi Issa was direct when he spoke to Swan.
"You have an opportunity to make it or break it," Issa told Swan. He wants the United States to provide more humanitarian support to help stabilize the country.
"We need an American action immediately," said Issa, who is a village council member in Urbancrest. "You have all of our support."
Swan was appointed in August and is based in Nairobi. He came to Columbus to speak with about 60 Somalis at Monaco's Palace in the Northland area.
The Obama administration has pursued a "dual-track" policy of supporting the weak transitional government while talking to leaders in regions such as Somaliland and Puntland — anyone who isn't supporting the extremist al-Shabab group that is linked to al-Qaida.
Al-Shabab has been battling transitional government and African Union peacekeeping forces while thwarting relief aid from reaching the people who need it.
The United States has provided $750 million in humanitarian aid to drought-stricken regions in the Horn of Africa, reaching 4.6 million people. That includes $175 million to Somalia.
Swan said the transition period for the government must end if the many needs of the Somali people are to be properly addressed. He hopes the transition will conclude with the election of a new president next August.
Jibril Mohamed, president of the Somali Community Action Network in Columbus, said the U.S. government can't dictate to Somalia what the new government will be. But he said he's glad the government appointed Swan to help lead American efforts to find a solution.
Before he spoke to the community yesterday, Swan met with Mohamed Abdullahi Mohamed, Somali's former prime minister who served less than a year and is back home in Buffalo after he was ousted this summer.
After meeting with the Somali community, Swan spoke at Ohio State University's Mershon Center for International Security Studies.