VIDEO: Lewiston mayor blames widening Somali divide on "white do-gooders"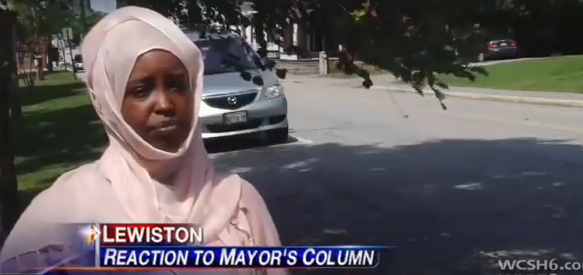 LEWISTON, Maine (NEWS CENTER) — In a column published earlier this month, Lewiston Mayor Robert Macdonald said most complaints about Somali relations in Lewiston/Auburn are coming from "white do-gooders and their carpetbagger friends."
The full text of the column can be found here.
Somalis began settling in the Lewiston/Auburn area about 10 years ago. Since then, there have been struggles and successes integrating the growing population in the community.
In his column, Mayor Macdonald acknowledges that there are still complaints about Somali relations, but said most complaints are coming from "white do-gooders" and "carpetbaggers," and not the Somalis.
The column ran one week after a NEWS CENTER story profiling a new community group called Welcoming Maine, which works to help New Mainers feel more at home.
The mayor's column begins by saying, "the occasional news stories about the poor treatment of Lewiston's Somali population are becoming annoying."
Mayor Macdonald does not name any one news story or community group in his column. He declined to be interviewed and said he has "no comment."
His "Enough is Enough" column goes on to highlight successful Somalis in the community, saying Somalis have found safety and prosperity in the Lewiston area.
He later states that Somalis need to conform to American culture and laws.
"There can only be one dominant central culture: American," he wrote.
Welcoming Maine organizer Sarah Davis said she isn't sure if the mayor was referring to her group in his column.
Davis said Welcoming Maine recognizes the mayor has voiced support for Somalis in the past, and she said she hopes to continue the work of Welcoming Maine in the area.
"There is work to be done," said Davis. "We're proud to be doing this work."
She said she hopes future conversations involving race and community relations will focus on the underlying issues, and not necessarily on word choice.
"I think it's important in moments like this that we don't let language and we don't let words hold us back from getting at the real meaning behind those conversations," said Davis.
NEWS CENTER
Comments
comments