Somali journalist gunned down in Mogadishu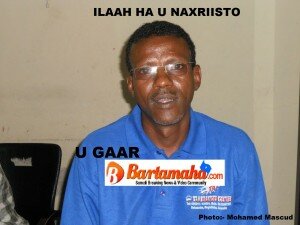 A Somali journalist was killed by unknown gunmen in the country's capital, Mogadishu, on Friday morning, a witness told dpa. No group has claimed responsibility as yet.
Somalia is the second most dangerous place in the world to work as a journalist, after Syria. In 2012, 18 media workers were killed in the wartorn East African nation, according to media rights watchdog Reporters without Borders.
Abdi Hareed, who was gunned down in Mogadishu's Wadajir district on his way to work on Friday, is the first journalist to be killed in 2013.
"Unknown men with pistols approached the journalist. They fired several times and escaped," Qaali Ahmed, a former radio Shabelle journalist, who witnessed the incident, told dpa.
Hareed was rushed to hospital, where he died from his injuries.
Source: GNA
Comments
comments