Reflecting on Professor Ahmed Samatar's Experience as Somali Presidential Candidate and Member of the Federal Parliament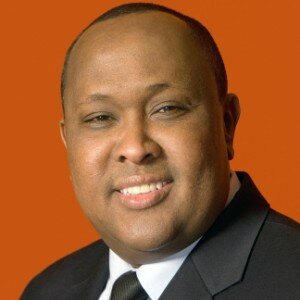 On Saturday December 15, 2012, Ahmed Samatar told a Somali-Minnesotan crowd in Minneapolis that he left the Somali Federal parliament without permission to return prematurely from his sabbatical at one the shining gem of higher learning that isMacalester College. He also said he felt like a stranger in his own native land. I can understand and appreciate his sentiment.
Who wouldn't, in their right frame of mind, leave a parliament that, so far, seems to do very little, especially in addressing the challenges of the country? Of course, I concede that the parliament will need little bit more time before a verdict can be made on its effectiveness, and parliamentarians will need the benefit of the doubt, as well as our support.
This is a follow up piece to the article I wrote on May 14, 2012 – about the Hiil Qaran Party's impact during this political cycle, and the prospects of Ahmed Samatar becoming Somalia's next president by being selected to the current parliament in September of this year.
In that article I presented my take on the political reality on the ground in the southern regions of Somalia, and the prospects of a northern candidate being elected President. I saw this as very difficult without the country being unified again, and essentially, Somaliland not being in the fold.  Also it was about the political and social effectiveness of a new party such as Hiil Qaran to make any significant difference anytime soon in southern part of the country. This was not based on any notion that the Hiil Qaran party is exclusively or inherently bad or different than other parties that were formed leading into the presidential race. For me, it was more about the corrupt and bankrupt nature of Somalia's political power sharing machination that is centered on a 4.5 clan system that creates a country fragmented along regions and by clan supremacy based on nothing.
To be sure I had (and to some extent still have) issues with Ahmed Samatar. For one, I thought his analysis about Somali-Minnesotans to be harsh, especially without knowing about the totality of the community. That being said, I do share some of his concerns about the future of our community here in Minnesota. We all need to step up and help one another make a new life here in Minnesota. I also feel Ahmed Samatar comes across at times as arrogant and impatient, and he never held a political office anywhere before he ran for the presidency. Nobody is perfect, including me. Only Allah knows how many flaws that I have. Therefore, I am in his camp and here is why:
Upon reflecting on my earlier piece and listening carefully to his message for Somalia, I could not help but truly admire Ahmed Samatar for his courage to go back to the country and attempt to do something about the current situation. Nobody will ever love Somalia more than Somalis! And nobody currently comes close to Ahmed Samatar in articulating a unified vision for Somalia.
My biggest mistake in writing that earlier piece was to come across with the belief that Ahmed Samatar could not be a Somali president because of his kinship or clan affiliation. I want to apologize profoundly even if one person walked away understanding and believing that was my message.
Somalia is in big trouble because it cannot overcome political clan structure, and struggles tremendously on how to move forward with the new federal system, whereby the regions have the local authority to govern themselves while leaving the Somali-Federal government to mind the defense and the foreign affairs of the country. The civil war has been unkind to Somalis everywhere, the international community does not seem to care, and regional and neighboring countries often take advantage of the weak and divided Somalia. Al-Shabaab left behind death and destruction and ruined peaceful Islam in Somalia in the process.
Ahmed Samatar hails from Somaliland, and I was almost certain that he would be told that, when push came to shove, he is northern and his kinsmen are not on the table – therefore, he should cheer on the sidelines, or write about our dysfunction from afar and hope we will restore the dignity and the glory of Somalia. Ahmed Samatar articulated this point at the end of the session in Minneapolis on Saturday, December 15th.  What a dynamic and honest speaker he was that night!
I am from the southernmost city of Somalia – Kismayo. I went to high school in Mogadishu and graduated from the now defunct Somali National University just four days before the civil war broke out in Mogadishu. I'm proud to say that my Alma matter has so far produced two prime ministers: Prime Minister Abdiweli Ali, and the current Prime Minister Abdi Farah. I have never met either men, and they graduated years before I did. They are both qualified to be Somalia's prime ministers, and I believe Abdiweli Ali was effective as the first Prime Minister, but felt he too had no chance of winning the presidency. I hope Prime Minister Abdi Farah will lead Somalia's government to a better place.
Although both of these men were qualified and capable to lead Somalia's government, they were selected precisely because of the outrageous and convoluted 4.5 power-sharing formula. This system has plagued Somalia ever since its independence, elevating to new heights after the Arta in 2000.  No wonder Somaliland wants its own state! I am for a unified Somalia, but I do understand running away from mayhem. The last twelve years have continuously become more bizarre, as all but one of the Presidents (all men) came from one kin group, and all of the prime ministers (also all men) from another. Yet, Somalia has nothing tangible to show for it.
In order to break this vicious cycle, and get Somalis the public services that they deserve, we need a new formula to govern the country. Without this, Somalia will be stuck for many generations to come, and internally and externally displaced Somali refugees will be waiting and crying for help. These social challenges will be multiplying by the day.
So what is the new formula you might ask?
1-     Mogadishu needs to be the capital for all. Every Somali child, no matter where she or he was born, has to have the dream and the chance to lead the country regardless of their kin affiliation, or the region they are from. Mogadishu will not be rebuilt fully if all Somalis and non-Somalis who want to live there cannot call it home and know their private property will be protected by law. Individuals will not freely invest in Mogadishu until they know her/his return of investment will materialize in a reasonable time frame and predictable manner. Cosmopolitan Mogadishu is the only way for the city to retain its glory and its status of being the undisputed, beloved, and lovely capital city of Somalia. Otherwise, it will lie in ruins and be home for internally displaced people for many years to come.
2-     The new president, his prime minister, the cabinet, and above all the new parliament need to lead the way to flush out the new rules for Somalia's federal system with the honest consultation of all regions – with Somaliland and Puntland being on the top of the list. Puntland actually is a regional state of Somalia, and has the most land currently under one rule in Somalia. So Ignoring Puntland is peril for every leader of the country. Puntland needs, as it did before, to help the Somali-Federal government to create the new constitution based on power sharing between regional states and the federal government. All other aspiring regional states should get the help they need to govern themselves without interference or manipulation by regional neighboring counties and others actors in Somalia.
3-     The Somali Diaspora holds promise for Somalia. But first we need to settle wherever we find refuge and make it a better for place for our family and the community. Then, it is our obligation to challenge the status quo and hold others accountable, starting with our own kin people's assumptions about other Somalis. Also, we need to support good governance across the board. Institutions make a difference – not individuals!
4-     Advocate for the unity of Somalia while vigilantly avoiding the recreation of one city state – like during president Mohamed Siad Barre's rule. The Somali-Diaspora need to understand that prosperity for one region is good for all of Somalia. Therefore, the Diaspora should lead the dialogue of unity and create, whenever possible, the avoidance of the zero-sum game ideology.
5-     Let us be proud of our Somaliness, even if we are removed from Somalia by one, two, or three generations. Somalis are good people we are just going through a rough time, and we need to lean on our faith, music, art, and humanity in order to pull through this difficult time.
P.S. When the civil started in Mogadishu on December 26, 1990 I just graduated from the now defunct Somalia National University. I was oblivious to the fact the civil was coming to town, Because I was busy with tests, writing my final thesis, and growing up during Siad Barre's regime – where it was by prohibited to talk about clan. Therefore, when the civil war erupted, I was not prepared to understand. For one, I grew up in Kismayo and Mogadishu, and clan-based society was not a big deal. My father came from what is now is Puntland to Kismayo at age twelve, and my mother is more than four generations from Afmaddow. Diversity was the norm, not the exception. In fact, Jubba Hoose used to win all of the soccer regional cups because of our talent and diversity, and we love it.
So, when I survived the civil war and started learning English, I vowed myself to better understand the Somali clan system and politics without ever believing myself to be superior or inferior to any other human being, let alone another Somali. Therefore, when Ahmed Samatar declared to run for the Presidency, I was well versed about Somalia's political elite game, and the reason why I was able to comfortably predict that Ahmed Samatar would not be able to make it this time around.
However, for Somalia to be unified and prosperous, the likes of Ahmed Samatar have to lead the country. My unneeded advice is for the Hiil Qaran Party to become a national party, and contest elections in Somaliland, Puntland, Khatumo, Galmudug, Ximan iyo Xeeb, and all of the regional states yet to be born.
Somalis needs institutions, investments, and service. Ultimately people will vote, and parties like the Hiil Qaran will be on the forefront to elect the next president of Somalia, regardless of where he or she was born. Being northern or southern should not be a litmus test for the presidency, or Somalia will be fragmented and weakened forever. This is not an outcome we can live with.
Thanks,
---
Hussein Samatar is the founder and the Executive Director of The African Development Center  of Minnesota (ADC). ADC is the largest community economic development organization led by African-Immigrants in Minnesota. Hussein Samatar is also the first elected Somali-American to the Minneapolis Public Schools Board.
Comments
comments