Three Somalis found dead in Eastliegh Nairobi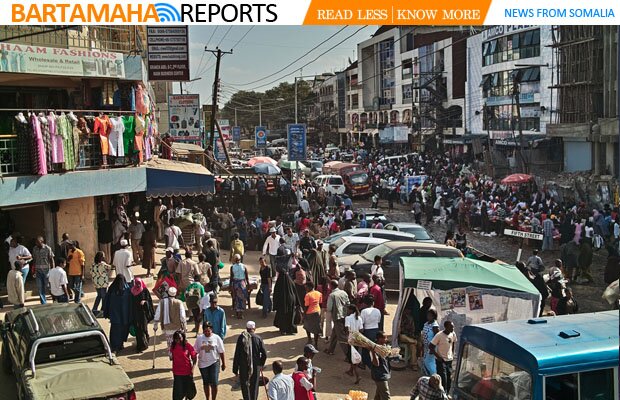 Nairobi (BARTAMAHA) The dead bodies of three Somali men were recovered in Nairobi's Somali-dominated village of Eastleigh, the village's Member of Kenyan Parliament say.
On Sunday morning, three Somali men one of them businessman were found slain in the village. These men died after they were brutally beaten physically to death by unknown gang men according to Yusuf Hassan, the Village's representative in the Kenyan Jubilee-led government.
Yusuf Hassan Kenyan Somali-origin and a Member of country's Parliament elected from Kamakunji district, which Eastliegh Village is part of, has confirmed that one of the three slain Somali men was businessman who was kidnapped, robbed and eventually killed along with the other two men.
All the three killed men were believed to have been kidnapped from the Village which Somali ethnics predominantly reside and trade by gang men, and were robbed from money from their banks in a way that the local police did not commented, and later beaten to death according to the village's local police together with the lawmaker.
The village which recently was a victim of mass security swoop termed Usalama watch "Peace watch" that thousands of Somali ethnics were apprehended in relation with terrorism charges and left hundreds of refugees deported to Somali capital, which is still suffering from Somalia's terrorist group's deadly terror attacks, has not experienced gang crimes.
Somali community along with Yusuf Hassan have deplored the brutal killings and robbing of the three Somali men while calling the police authority to commence quick investigation and bring the perpetrators before justice.
Comments
comments