Two children dies due to hunger in central Somali regions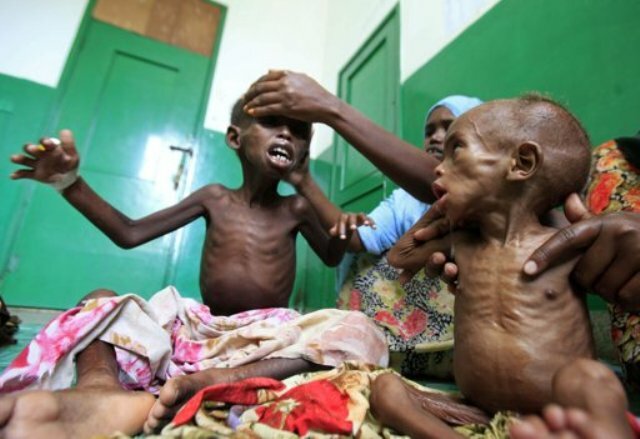 Two children are reported to have died due to hungder in Somalia's Hiran central region,Bartamaha reports.
Following Somali national army's offensive against the Al-qaida linked militatants in Bulo Barde Village thus lead the village's control to fall for SOmali governent, the militants have banned all commercial vehicles into delivering supplies to the village leaving residends at stage of food shortages and hunger.
Bulo-barde local residents have recently been complaining from food shortages after no food materials have been supplies to the village since the militants ordered "no supply to the village" whcih is now controlled by Somali government troops.
"Two of mmy children have died due to starvation after we have runned out of food as well as food stores, but now we have fled from the town," said Bulo-barde local resident and a father of the two children who died of hunger.
On the other hand, Six children have died due to malnutration in Reys-qoray village Gedo region after facing severe food shortages.
Bartamaha English News Desk
Comments
comments